Our designer
Oki Sato: The Witty Minimalist
Oki Sato is a shooting star in the international design scene. With his design studio Nendo in Tokyo, he lets familiar, everyday objects appear in a new light. The architect and design works for numerous famous brands from the world of interior design. With his ShowerProducts for AXOR, he magically allows light and water to become one.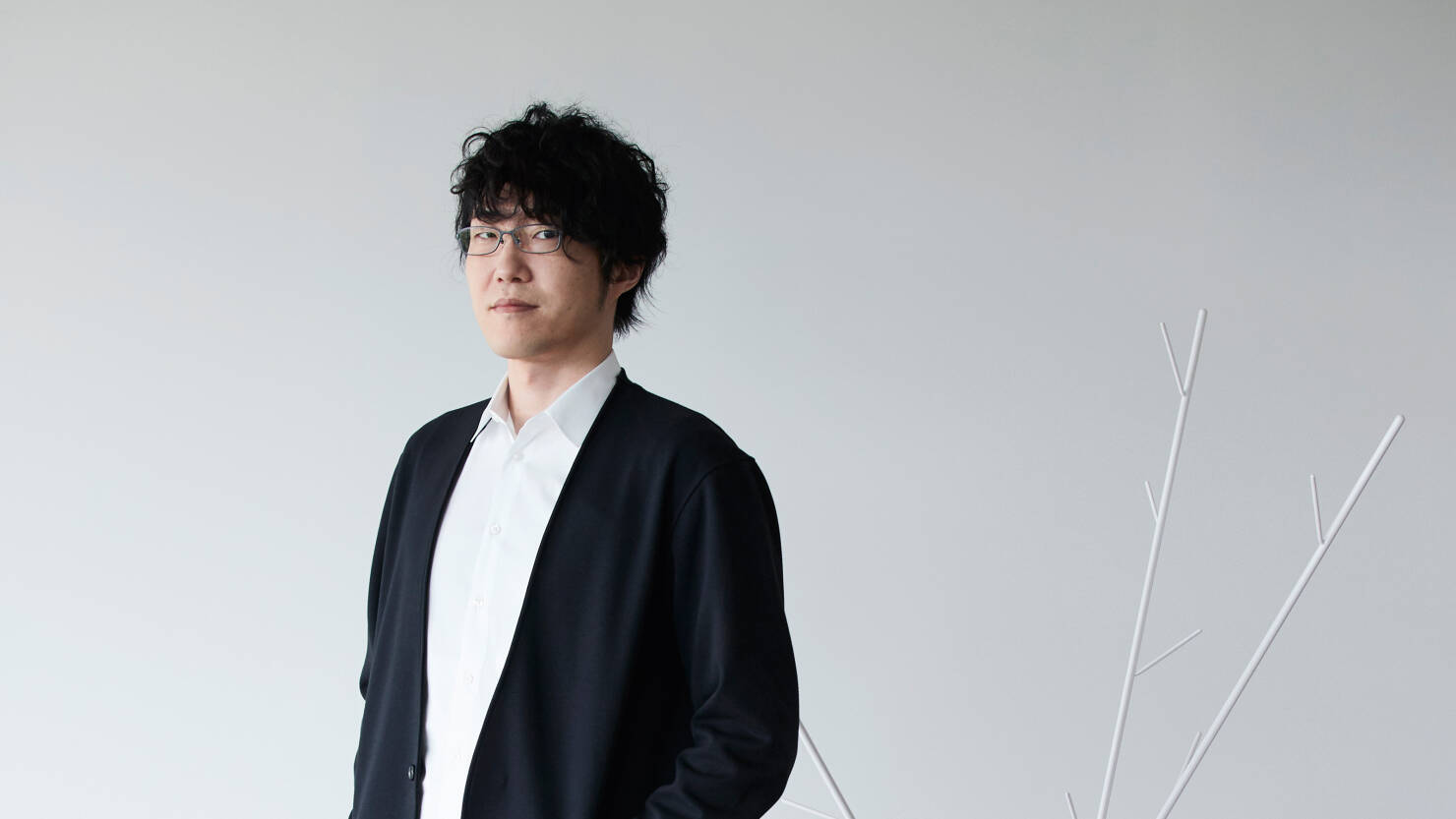 Minimalistic design that surprises
Oki Sato is the name of the architect and designer behind the playful, humorous drafts of the Japanese design studio Nendo. Simple, minimalist, but not cold – this is how the Canadian-born Japanese artist describes his own creative concept. The stories behind the object always form the beginning of Oki Sato's design.

With its product design, the design studio Nendo always creates "aha" effects. This is because Oki Sato likes to play with limits and loves the small, surprising moments. At the same time, he makes sure that his products are intuitively understandable for the user.
Blurring the boundaries between the bathroom and living room
Oki Sato reinterprets familiar objects in his relaxed style and positions them in an unexpected context. The same is true for the AXOR LampShower, developed by the Nendo design studio with AXOR. It combines water and light in an unusual way. The designer blurs the boundaries between the bathroom and other living areas.
Oki Sato works with optical effects and transparent elements with his
ShowerProducts for AXOR
.
Levity and humor
 are the design principles of the shower series from the Nendo design studio. In the products, these are combined with a special refinement in design and the materials used.
Japanese design star with international renown
Oki Sato was born in Toronto, Canada in 1977. After studying architecture at Waseda University in Tokyo, he founded the
design studio Nendo
in the Japanese capital in 2002. Just three years later, he opened an office in Milan, Italy's design metropolis. In 2012, the international style magazines Elle and Wallpaper voted Oki Sato
"Designer of the Year."
The list of renowned brands for whom Oki Sato works reads like a who's who of the world's interior design industry. Nendo accepts orders from furniture manufacturers like Kartell, Cappellini, and dePadova. The designers draft lamps for Foscarini, crystal glasses for Baccarat, and other luxurious everyday objects.
Exclusive interior design concepts
supplement the design studio's portfolio. Nendo designs showrooms for international brands such as Puma and Louis Vuitton.
Dive deeper into the design world of Oki Sato and visit the Nendo design studio website:
www.nendo.jp
"My designs are always simple and minimalist, but not cold."

Oki Sato