All
Hansgrohe Group
AXOR brand
hansgrohe brand
Product Releases 2021
Sorry, no results
Please repeat your search with another keyword or reset the filters.
AXOR Places of Memory: Enduring Images of our Internal, Personal Landscapes
A Talk with Jean-Marie Massaud, Phoenix Design, Barber & Osgerby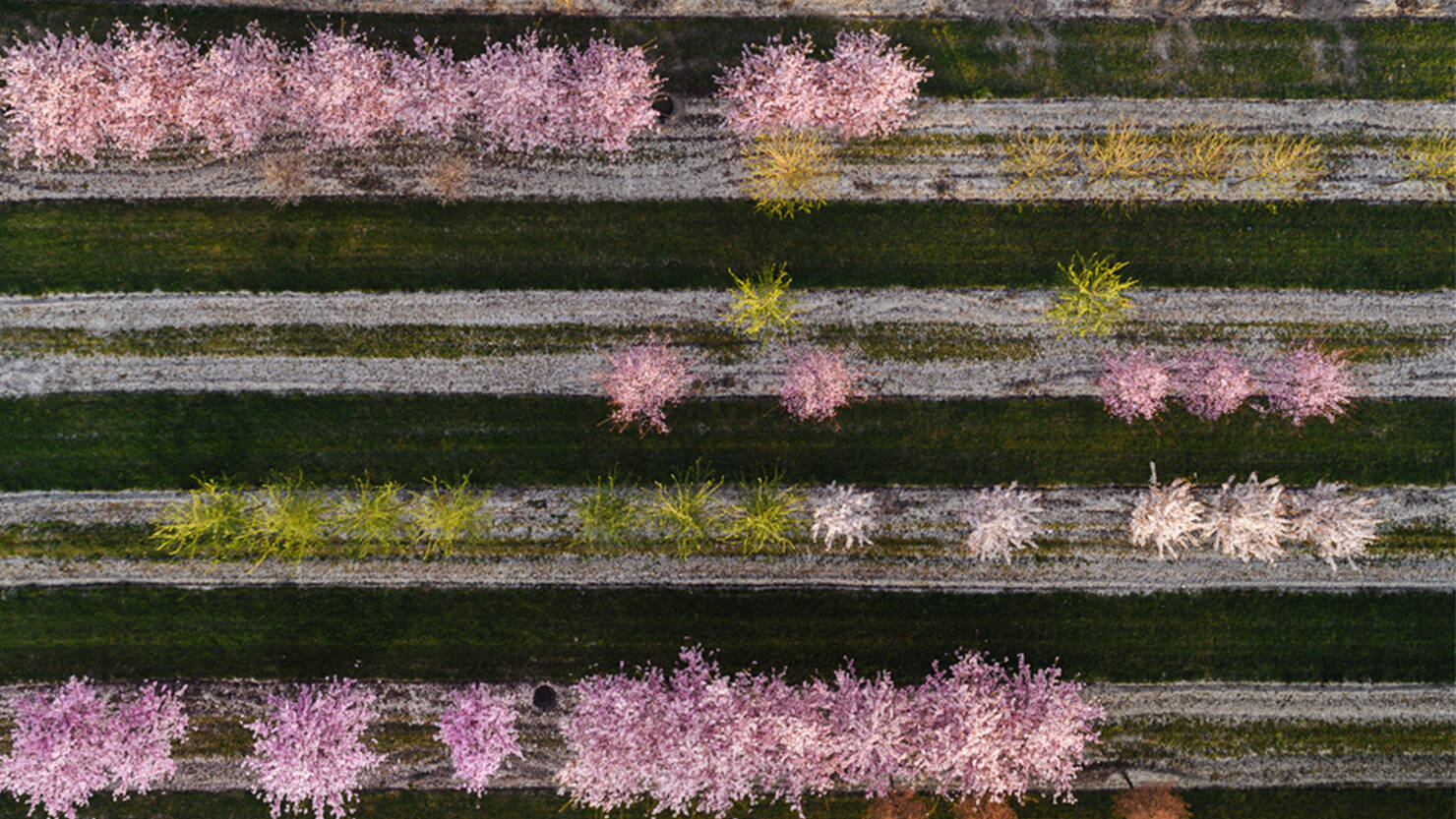 Schiltach, April 2020. With the launch of the brand campaign, AXOR Places, this spring, the design brand explores the very personal Places of Memory of well-known design partners, such as Jean-Marie Massaud, Phoenix Design or Barber & Osgerby. The designers share their personal memories: an isolated Victorian stone house, the vast, icy deserts of the frozen Lake Baikal, and the seemingly exotic scenes of rural Japan. Stories of Places of Memory in a world between fantasy and reality – individualized design concepts that push back against the over-digitalized world. Starting April 21, all stories come together digitally on the brand website: axor-design.com/places.

Aerial photography by Tom Hegen compliments the campaign on a visual level. The pictures connect the very personal `Places of Memory´ of AXOR design partners with the individualization possibilities that the AXOR MyEdition faucet collection offers: maximum freedom in the choice of materiality for the mounting plate. "Inspired by the recollection of a certain encounter, of a mood, of an adventure, of a 'place of memory', we transport a certain material that is reminiscent of that place into the here and now. Thus a piece of the world materializes in the appearance of the individual faucet", Anke Sohn, Head of AXOR Brand Marketing explains.

Jean-Marie Massaud's Place of Memory is in Japan, the Land of the Rising Sun. It was fifteen years ago, on a rainy afternoon in the middle of the woods about thirty kilometers from Kyoto. The setting: a meditative temple built of wood, white paper lanterns along the footpaths, the smells, the totally unique sound of water, and in the midst of it all: himself and his partner, who was without a clue as to what was about to happen. Jean-Marie wanted to surprise her: Just two hours before the ceremony, when they were alone together, he asked her to be his wife. Luckily, she said YES, so they got married before a group of their closest friends, surrounded by this magical place. What remains is a unique memory of the resonance chambers of rural Japan, which reveal its essence in the harmony among nature, culture, and time.

Andreas Diefenbach has created his Place of Memory in his imagination. He spent the first thirteen years of his life in northern Kazakhstan. He found his own way between the wilderness of central Asia and European civilization. His uncle lived near Lake Baikal. When he visited, he talked about ice fishing, hunting, and searching for mushrooms in the taiga. Hearing these stories, Andreas imagined a crackling cold landscape full of adventure. The desert-like expanses of frozen Lake Baikal became a canvas for his fantasy. He loves frost, snow and ice. For him, snow symbolizes something warm and familiar. Frost and ice express something incredibly clear and calm. Even today, he has his own personal memories of this place even though he was never there.

The Place of Memory of Edward Barber and Jay Osgerby is far away from the city. It's a cottage in Trearddur Bay on the west coast of Holy Island in Wales. The small Victorian stone house looks majestically out over the stormy Irish Sea. When they were studying at the Royal College of Arts they retreated there together to develop and illustrate their ideas. In concentration, they worked here for hours; often the entire floor was covered with drafts. What fascinates them is the continuously changing weather, the tides and, above all, the sense of calm. At one moment it's raining, but suddenly the coast is bathed in the most beautiful light. This contrast provides a sustainable source of inspiration for their creativity and work.

About AXOR

AXOR develops, constructs and produces taps, showerheads and accessories for luxurious bathrooms and kitchens to perfection. At the highest aesthetic and technological levels, avantgarde, one-of-a-kind pieces and collections are created. Some of them are considered classics of bathroom design to this day. Collectively they embody the claim "Form Follows Perfection": not ending the developmental process until nothing more can be added or removed. Pace-setting design objects have been developed with this recipe for more than 25 years with world-renowned designers, among them Philippe Starck, Antonio Citterio, Jean-Marie Massaud and Patricia Urquiola. AXOR is a brand of the Hansgrohe Group.

Astrid Bachmann
Deputy Lead Corporate Communications, Brand PR AXOR