01/31/2019
|
Sponsoring
|
hansgrohe
A Year with the BORA – hansgrohe Team
A Year with the BORA – hansgrohe Team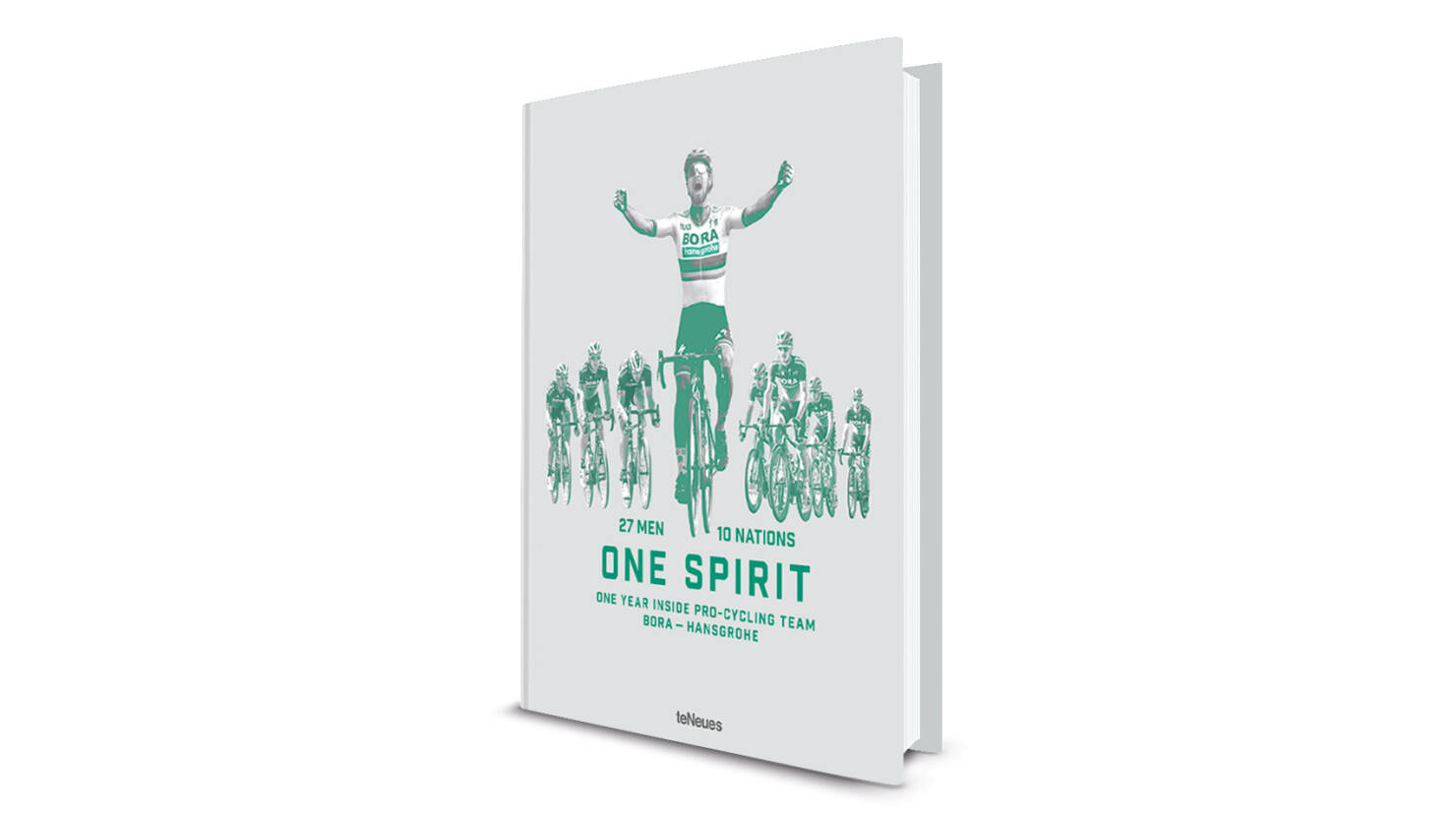 Schiltach, January 2019. In collaboration with BORA and the BORA – hansgrohe cycling team, hansgrohe has published a seasonal review in book form for the second time, once again highlighting the most exciting and spectacular cycling moments of the past year. The title of this book is One Spirit, which honors the extraordinary team spirit that has developed among the 27 cyclists from ten different nations. Whether it's an all-new look behind the scenes or the professional cyclists crossing the finish line, there are many moments that demonstrate this "one spirit."

240 pages chronicle the best season so far in the team's history, highlighting its outstanding third place in the overall World Tour ranking. The entire season of the past year has had its fair share of special and unique moments, including a victory in one of the most prestigious classic races, Paris-Roubaix, and Peter Sagan winning his green jersey in the Tour de France 2018.

A Strong Team

Created in January 2017, the BORA – hansgrohe cycling team is strong and has a lot in common: continuous further development and a focus on future-oriented innovations are the key to success both in product development and sports. The cycling team also shares the winner mentality and is made up of international and national masters. hansgrohe is also one of the leading brands in the sanitation industry – in terms of innovations, design, and the quality of its products. After all, water is the elixir of life and thus goes hand in hand with athletic performance, just as it does with hansgrohe. That's because top-level performance also deserves top-level relaxation – with unadulterated shower enjoyment. That's how the BORA – hansgrohe cycling team ensures beautiful moments in sports and with water.

About hansgrohe

Within the internationally active Hansgrohe Group, hansgrohe represents the premium brand for showers, shower systems, bathroom and kitchen taps, as well as kitchen sinks. With its many award-winning products, hansgrohe shapes the flow of water in the kitchen and the bathroom. Because this is where people spend the time they treasure most and experience precious moments in the interaction with water. With these moments in mind, hansgrohe develops ground-breaking solutions that unite extraordinary design, long-lasting quality and intelligent features for maximum ease of use. hansgrohe turns water into an impressive experience: hansgrohe.

Meet the beauty of water.