Our designers
Front Design – The Swedish Avantgardistes
Front Design is a design studio from Stockholm in great demand worldwide, and one of Sweden's most successful design exports. Designers Anna Lindgren and Sofia Lagerkvist have successfully asserted themselves in the male-dominated world of product and industrial design with their adventurous style. For AXOR, they created a very special kind of shower and bathroom design.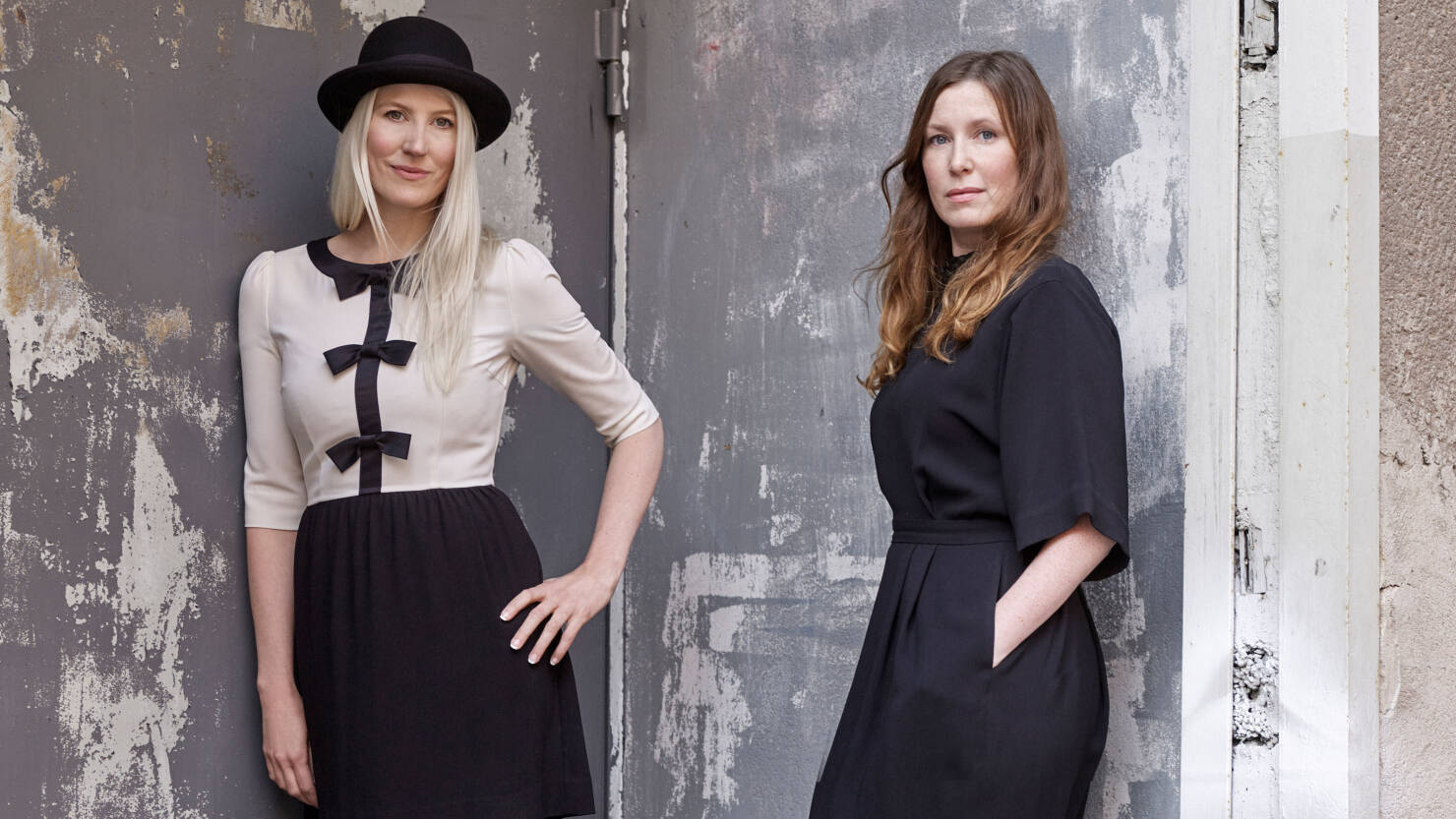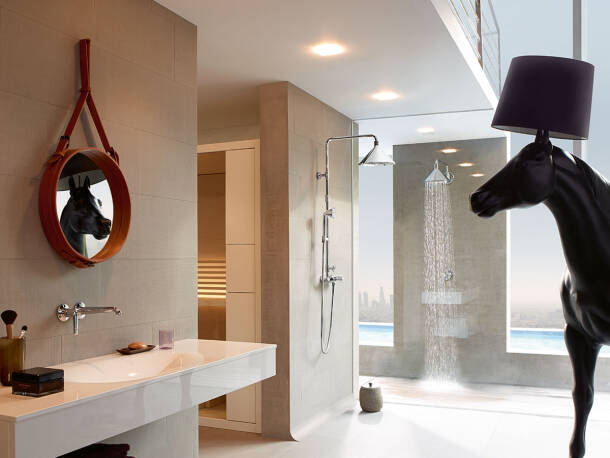 Front Design isn't typically Scandinavian. It is experimental. Nevertheless, designers Anna Lindgren and Sofia Lagerkvist show their Swedish character when they put their emancipated, inventive mark on the design world. Front Design plays with visual effects, provokes, and creates poetic worlds at the same time. The designers love it when their pieces tell surprising, even unsettling, stories. They've already let rats, dogs, and robots work for them in experimental design processes.
The Front women also let themselves be inspired by fashion, films, and science – and in their work, the boundaries between interior design and art begin to blur. Every item of everyday use from the Front Design studio is always full of magic, because the Swedes work with an ironic look and thieving pleasure on the slopes. This is well received by design labels all over the world. Among their customers number Moroso, Porro, Moooi, Established & Sons, Kvadrat, Stelten, and IKEA.
AXOR ShowerProducts designed by Front: Discovering concealed aesthetics
The collaboration between the Front Design studio and AXOR began in 2013, with a dream: the AXOR WaterDream designed by Front. Highlighting the hidden aesthetics of technology: That was the goal for the designers from Sweden. They formed a charming design object out of pipes, valves, and funnels – back then, they were still together with the third founder of Front, Charlotte von der Lancken.
The installation eventually led to the AXOR ShowerProducts by Front Design. With their showers, the Swedish "avantgardistes" strengthen the design competence of the AXOR brand. AXOR and Front won the German Design Award for the product range in 2015. This award only goes to products that mark unique trends in international design. It was far from the only distinction for Front Design. Other awards for the design studio included being named "Designer of the Future" at the Art Basel Miami Beach in 2006 or the title of "Designer of the Year" from Elle Deco Sweden and Germany's Architektur & Wohnen in 2010.
Front Design: Friends since college
Anna Lindgren and Sofia Lagerkvist first met while they were studying industrial design at the University of Stockholm. In Sweden's capital city, they opened their design studio Front in 2004 – back then, still together with the third founder Charlotte von der Lancken, who's run her own design studio since 2015. Since then, the Swedish avantgardistes have done their discussing and designing in a team of two. Each of them is involved in the entire design process, from the initial idea to the product launch.
In addition to objects for mass production, Front Design continues to create individual, custom design pieces for collectors or galleries. With their pieces, the design studio Front is represented in leading art collection all over the globe, such as the renowned Museum of Modern Art in New York.
You can find more information on Front Design and the work of its two designers on the studio's website: www.frontdesign.se
"We wanted to elegantly draw attention to the hidden aesthetics of technology and create a charming design object made from pipes, valves, and funnels."

Anna Lindgren and Sofia Lagerkvist, Front Design