Hansgrohe Group
Hansgrohe Locations Around the World
There are Hansgrohe locations on every continent. Our company has 33 subsidiaries and 21 sales offices worldwide, with around 5,600 employees total. We deliver our faucets, showers, and other products to more than 150 different countries. This makes Hansgrohe a global player in the sanitation industry. We have production sites in Germany, France, Serbia, the USA, and China.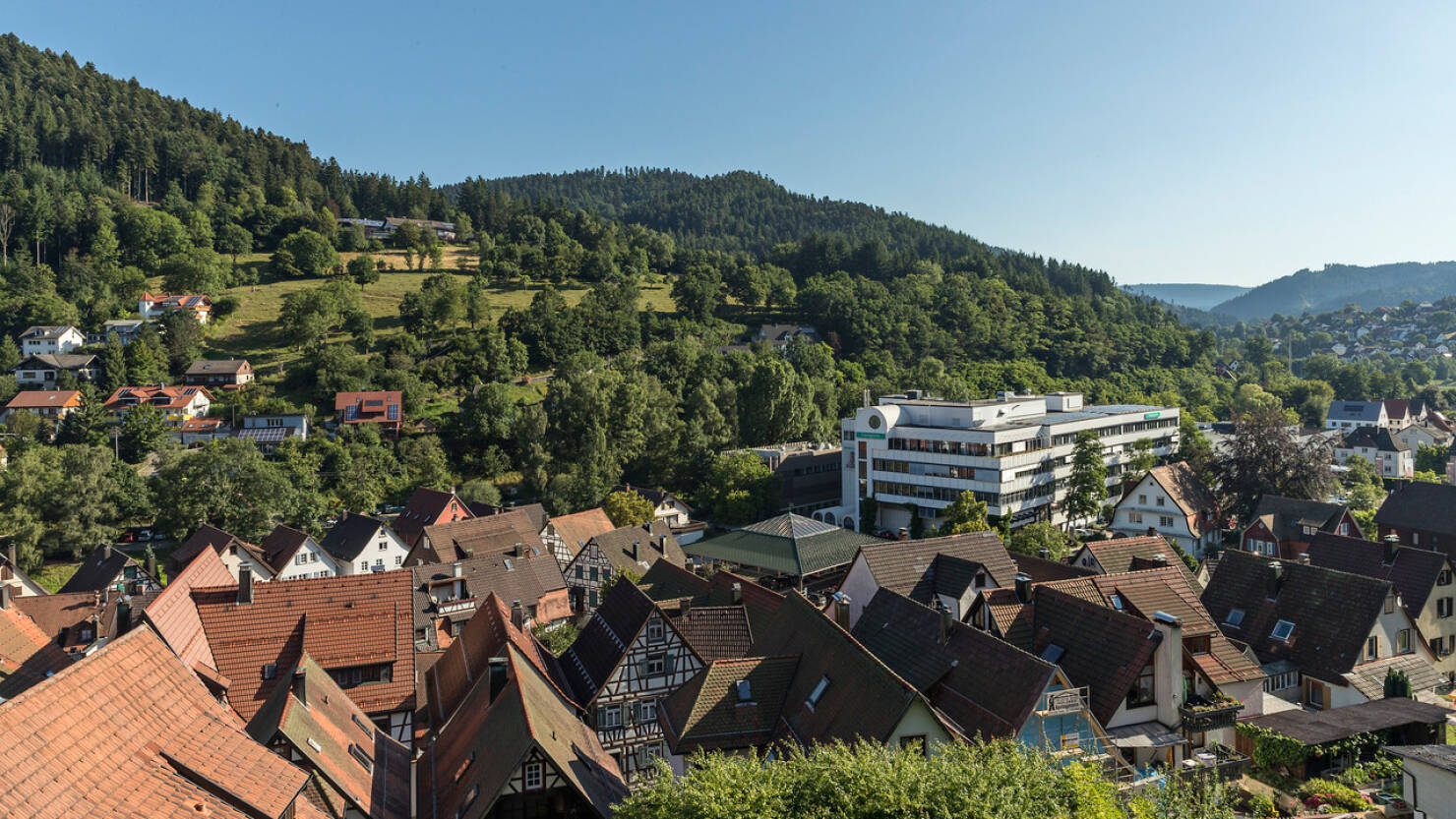 Hansgrohe production locations
Germany
Schiltach
The Aue location, with our company's head office, is located at the Hansgrohe headquarters in the Black Forest. Products for our brand AXOR come from the AXOR Center for Excellence in Schiltach.
In the Hansgrohe experience center Aquademie, visitors can get to know the brand worlds of AXOR and hansgrohe with all of their senses.
The Talent Factory is the Hansgrohe training center. This is where we prepare our trainees for their professional futures. We develop innovative products and solutions in our new research and development laboratory in Schiltach.
Offenburg
In Offenburg, roughly 30 miles away from Schiltach, is Hansgrohe's largest faucet and shower plant. Here, we produce showers and other products every day. In the plastic technology center, the so-called Pilot Plant, we bundle our competences in plastic production and electroplating. Also at the Hansgrohe Offenburg location is our state-of-the-art logistics center, from which we deliver our products to the rest of the world.
Willstätt
In Willstätt (near Offenburg) has been the location for shower hose production and wallbar installation.
Alpirsbach
Location in Alpirsbach: Here, the "InnovationsPark" was created in 2022, where, among other things, prototypes are produced.
Bad Bentheim
ESS (Easy Sanitary Solutions), a majority stake of the Hansgrohe SE, is the competence center for bathroom drain solutions.
France
Wasselonne
Hansgrohe has operated a production location with distribution in Wasselonne in Alsace, France since 1995. Since then, we have steadily expanded our production there and currently employ almost 250 people in our French plant.
Serbia
Valjevo
The Hansgrohe Group continues to focus on growth, opening its new production site in the Serbian city of Valjevo in June 2023. A factory for the production of bathroom and kitchen fittings was built here at a cost of around 85 million Euros. With this investment, we are strengthening our manufacturing network in Europe. The factory is part of our global manufacturing strategy to keep supply chains and transport routes short and safe.
USA
Alpharetta
Hansgrohe has had its own plant in Alpharetta, Georgia since 1996. The production site lies nearly 27 miles north of the metropolis of Atlanta. From here, we primarily supply the North American market. About 200 employees work for the Hansgrohe Group in Alpharetta. In addition to production, this site also has its own Aquademie, where our American customers can experience the products of Hansgrohe first-hand.
China
Shanghai
In the year 1996, the Hansgrohe Group opened an office in Peking to introduce our products on the Chinese market. We've also had our own production location in Shanghai since 1999. We expanded our production capacity with a state-of-the-art plant at the location in 2006.
In June 2023, we opened a center for innovation in Shanghai: the Hansgrohe InnovationParc. With the InnovationParc, Hansgrohe strengthens the localization of its products and brands in China and the Asia-Pacific region.