Hansgrohe Group
Hansgrohe Locations Around the World
There are Hansgrohe locations on every continent. Our company has 33 subsidiaries and 20 sales offices worldwide, with around 5,600 employees total. We deliver our faucets, showers, and other products to more than 150 different countries. This makes Hansgrohe a global player in the sanitation industry. We have production sites in Germany, France, the USA, and China.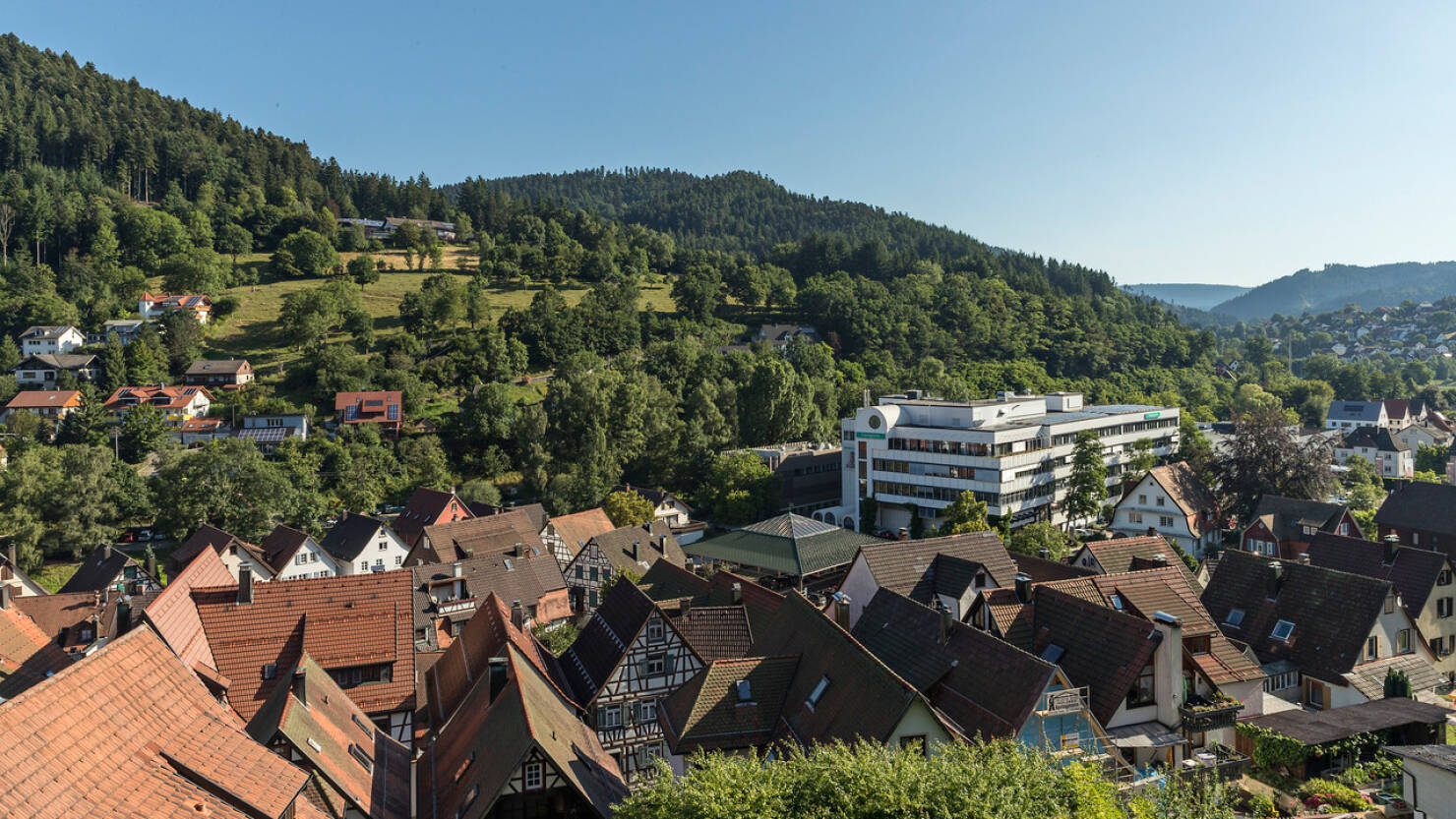 Hansgrohe production locations
Germany
Schiltach
The Aue location, with our company's head office, is located at the Hansgrohe headquarters in the Black Forest. Products for our premium brand AXOR come from the west plant in Schiltach. In the Hansgrohe experience center Aquademie, visitors can get to know the brand worlds of AXOR and hansgrohe with all of their senses. The Talent Factory is the Hansgrohe training center. This is where we prepare our trainees for their professional futures. We develop innovative products and solutions in our new research and development laboratory in Schiltach.
Offenburg
In Offenburg, roughly 30 miles away from Schiltach, is Hansgrohe's largest faucet and shower plant. Here, we produce up to 22,000 showers and other products every day. In the plastic technology center, the so-called Pilot Plant, we bundle our competences in plastic production and electroplating. Also at the Hansgrohe Offenburg location is our state-of-the-art logistics center, from which we deliver our products to the rest of the world. Especially striking is the solar tower in Offenburg, which supplies our plant with clean energy.
Willstätt
In Willstätt (near Offenburg) has been the location for shower hose production and wallbar installation since fall of 2018.
Alpirsbach
Location in Alpirsbach: This is where the Fairs and Exhibitions department sees to the high-quality presentation of our products.
Bad Bentheim
ESS (Easy Sanitary Solutions), a majority stake of the Hansgrohe SE, is the hansgrohe competence center for bathroom drain solutions.
France
Wasselonne
Hansgrohe has operated a production location with distribution in Wasselonne in Alsace, France since 1995. Since then, we have steadily expanded our production there and currently employ almost 200 people in our French plant.
USA
Alpharetta
Hansgrohe has had its own plant in Alpharetta, Georgia since 1996. The production site lies nearly 27 miles north of the metropolis of Atlanta. From here, we primarily supply the North American market. About 220 employees work for the Hansgrohe Group in Alpharetta. In addition to production, this site also has its own Aquademie, where our American customers can experience the products of Hansgrohe first-hand.
China
Shanghai
In the year 1996, the Hansgrohe Group opened an office in Peking to introduce our products on the Chinese market. We've also had our own production location in Shanghai since 1999. We expanded our production capacity and opened a new, state-of-the-art plant at the location in 2006. In addition to production, also here is the "Water Castle," Hansgrohe's exhibition hall in China. Alongside the plant in Shanghai, Hansgrohe also has Chinese offices in Beijing, Guangzhou, and Chengdu, as well as 20 distribution outlets and 50 sales affiliates.