What does "premium" mean?
Quality Made by Hansgrohe
Anyone refurnishing or renovating a bathroom or kitchen wants to be able to rely on the fact that the fixtures will last for many years. Faucets and showers need to be made to last. We promise our customers: Products by the Hansgrohe Group have premium quality. Here, we'd like to demonstrate how seriously we take matters of quality. And how much everyone benefit from them.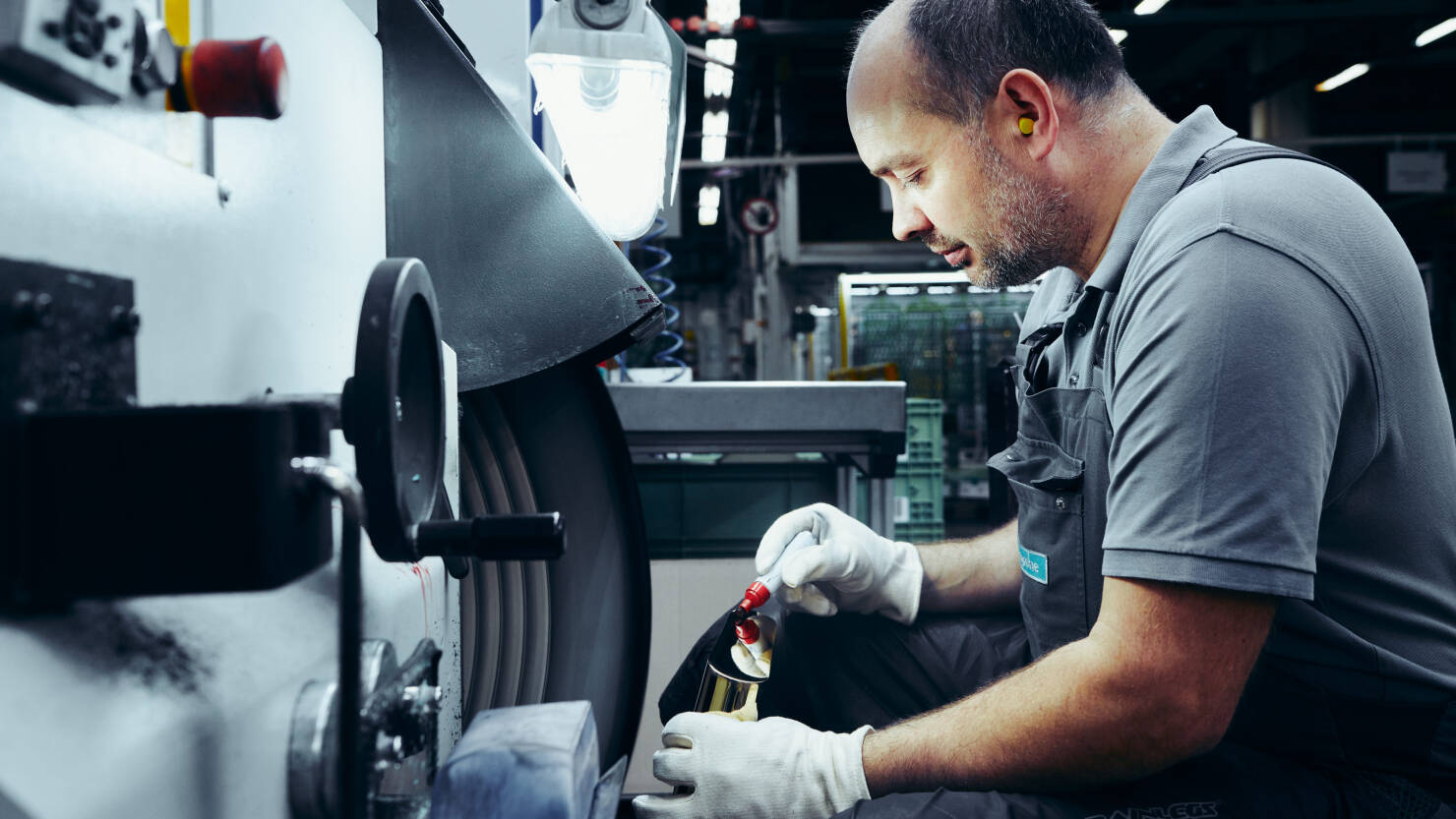 Brand quality: Workmanship Made by Hansgrohe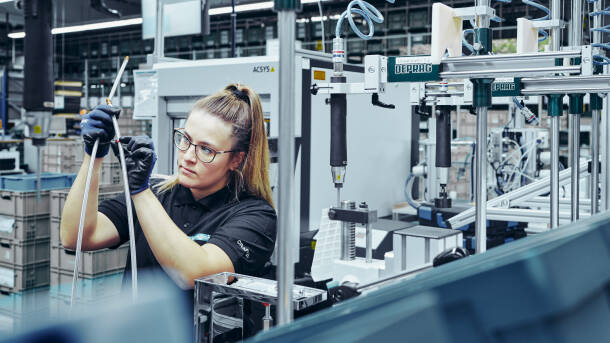 "Premium" means that consumers can expect the highest quality in material, form, and function. Whether showers, faucets, bathroom accessories, or kitchen furnishings: all of them are seen and used every day. They should look good for a long time, be easy to use, and have a long service life. In the Hansgrohe Group, we produce exactly such products. Those who choose AXOR and hansgrohe will receive brand quality. Independent testing institutes and design juries certify our premium quality in material and design, functionality and sustainability, service and warranty. This gives our customers the joy of design, the delight of a good shower, and more comfortable kitchen work. We help them save resources. That's why many of them are fans. And in more than 140 countries, at that.
Product quality: Safe and stable, with a long lifetime
The health of our customers is our top priority. We ensure this with carefully chrome-plated brass, phthalatic-free plastics, or temperature limitations. All products comply with
international drinking water standards
and have all key approvals. In fact, many products by the Hansgrohe Group fulfill
far more than the required standards
: We have our own, higher requirements. We prefer to produce central components ourselves - in our own foundry or the cartridge plant in the Black Forest, for example.
Before the products are ready for series production, they have to prove themselves thousands of times in test cycles, stress tests, and field tests. Highly qualified employees see to meticulous quality assurance and quality management at every point. In research, development, and production, the highest standards and strict guidelines prevail in the Hansgrohe Group.
Numerous certificates
attest to this. Those who buy our faucets and showers can also rely on
simple installation
.
Design quality: Frontrunner in form and function 
The Hansgrohe Group comprises
two brands: AXOR and hansgrohe
. Together with
world-famous designers and architects
, AXOR can fulfill the most luxurious bathroom dreams. The hansgrohe brand is convincing, both functionally and emotionally. Whichever of the two brands one chooses: With us, design always means
1a functionality, ease of operation, and durability
. The many
accolades and design awards
we have won over the decades reflect our strength of design.
The service quality factor: Demands of customers as benchmark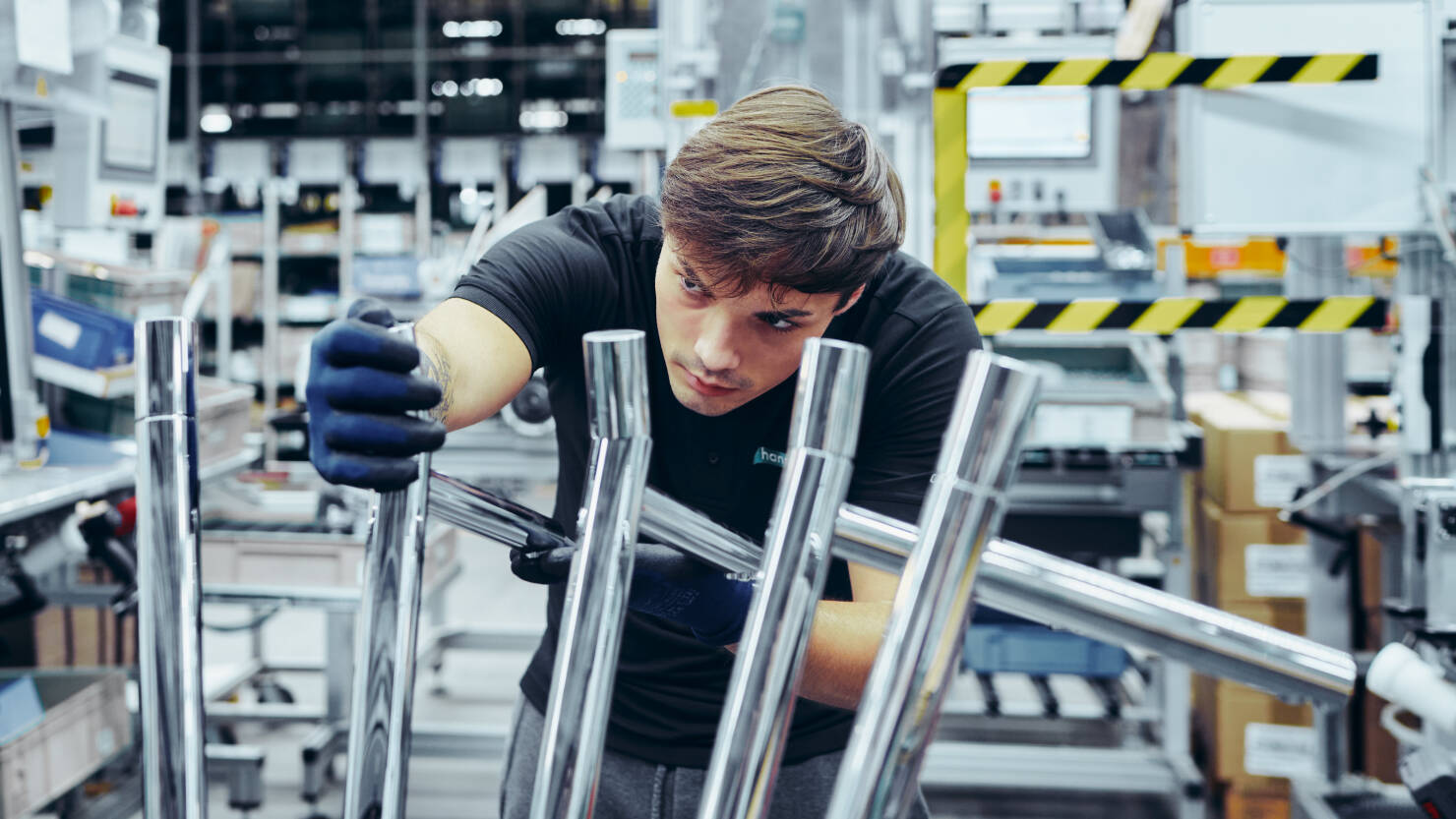 For all who have questions or suggestions: We are personally there for our customers. We incorporate their wishes and suggestions in the development process. Our credo: "From person to product".
Hansgrohe service quality: The bar is high
"We are there for our customers on the phone around the clock, 365 days a year. We communicate at eye-level with craftsmen callers, since we are all self-taught sanitary installers with master tradesman certificates."

Patrick Wussler of Meisterservice | Hansgrohe Technical Service Center
Production quality: Sustainable from A to Z
More and more consumers want to buy sustainable products whose good origins they can rely on. The Hansgrohe Group is committed to
environmental protection
and the
efficient use of resources
at all of its locations
around the globe. We rely on select materials, hightech, and precision and manual work in all manufacturing processes. Every production step is controlled by humans. In keeping with our tradition, these people have
excellent working conditions
.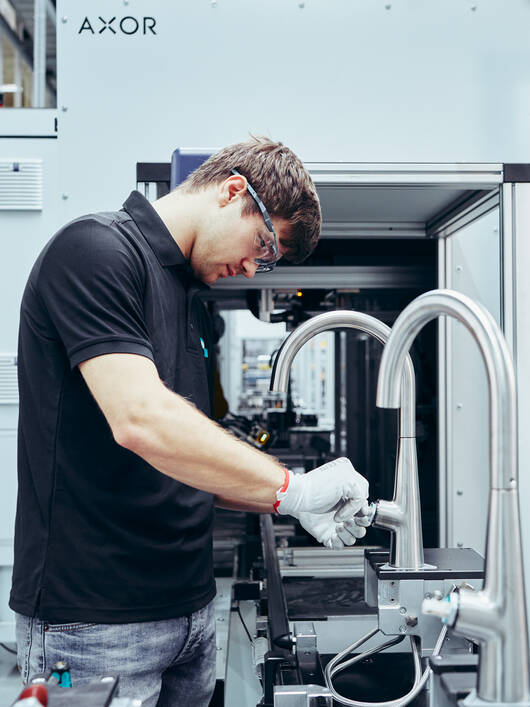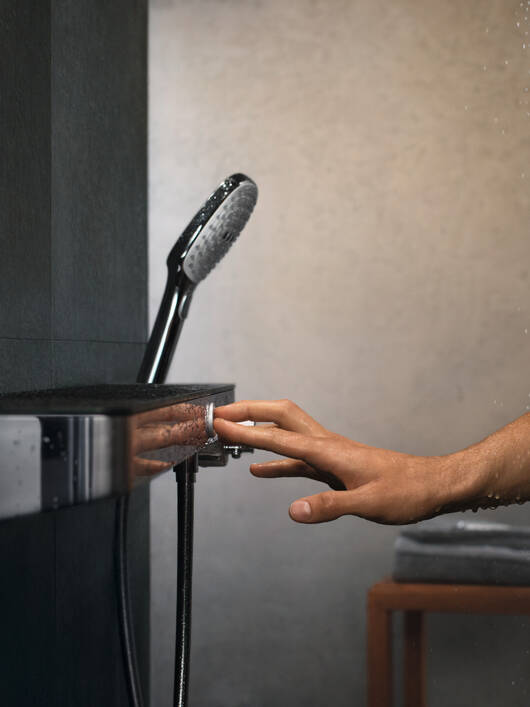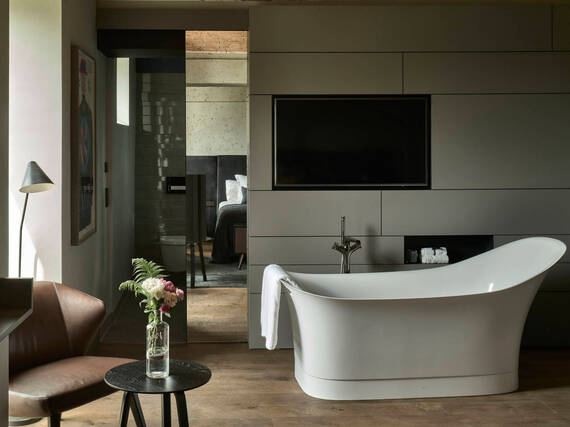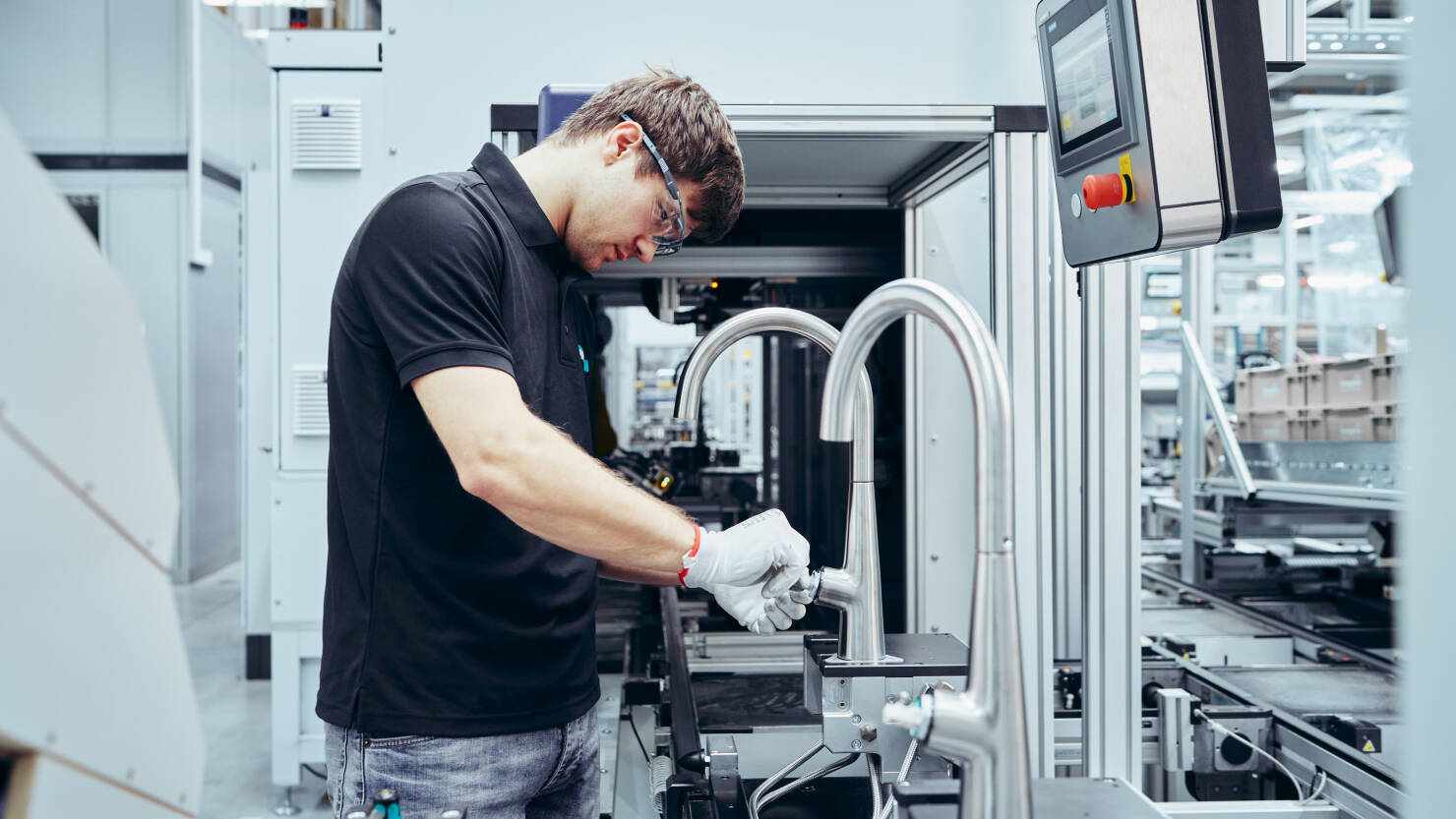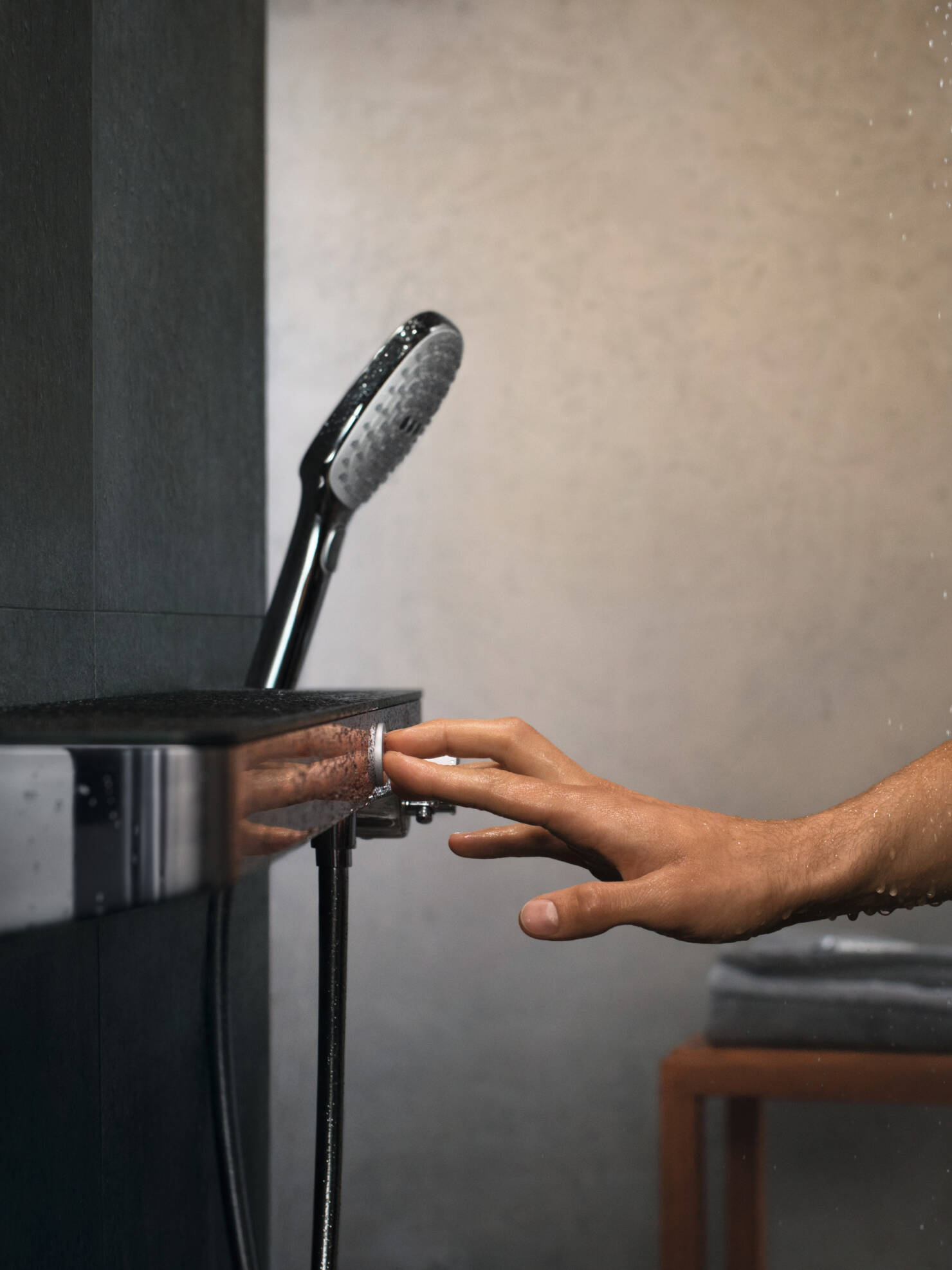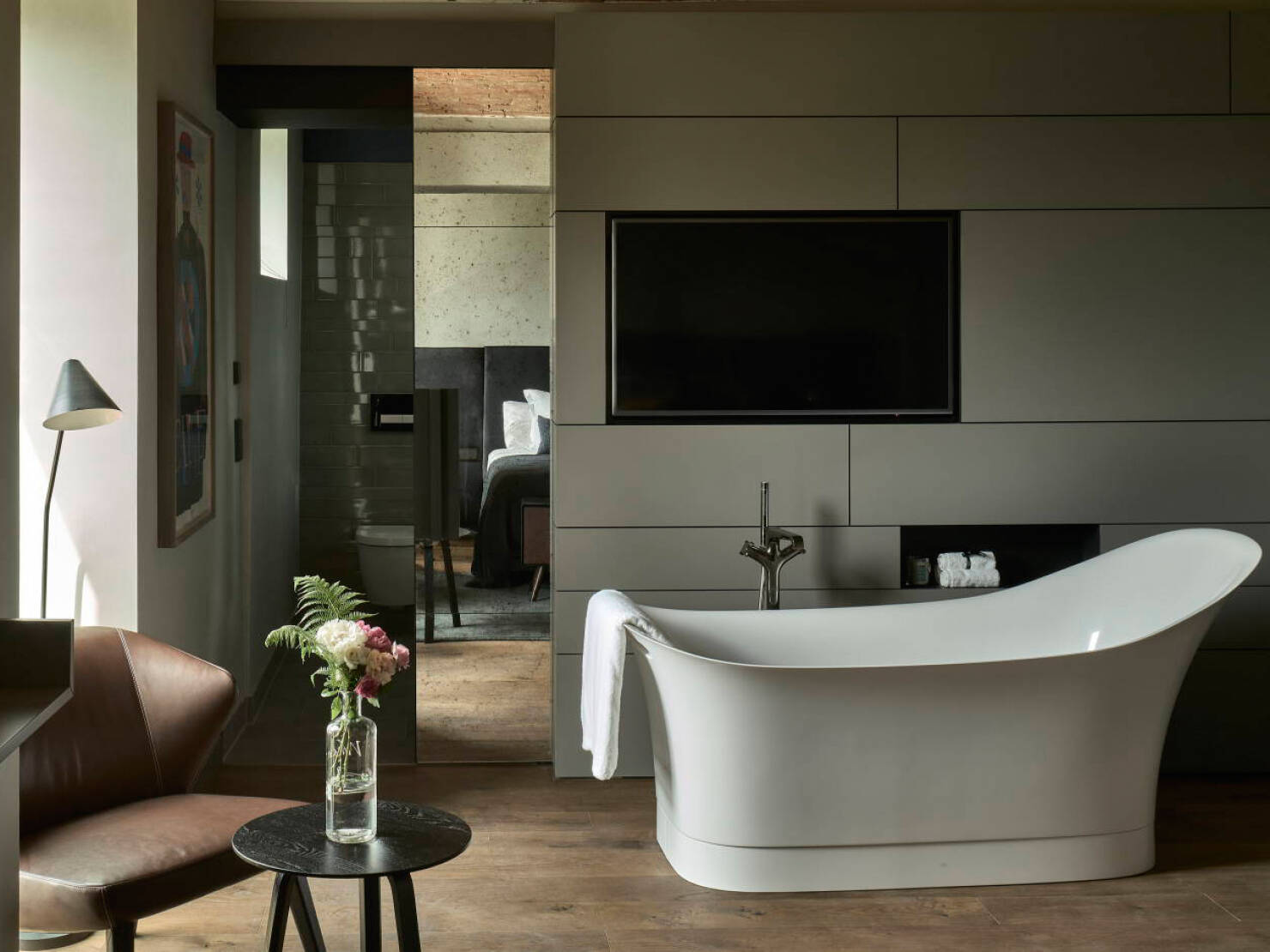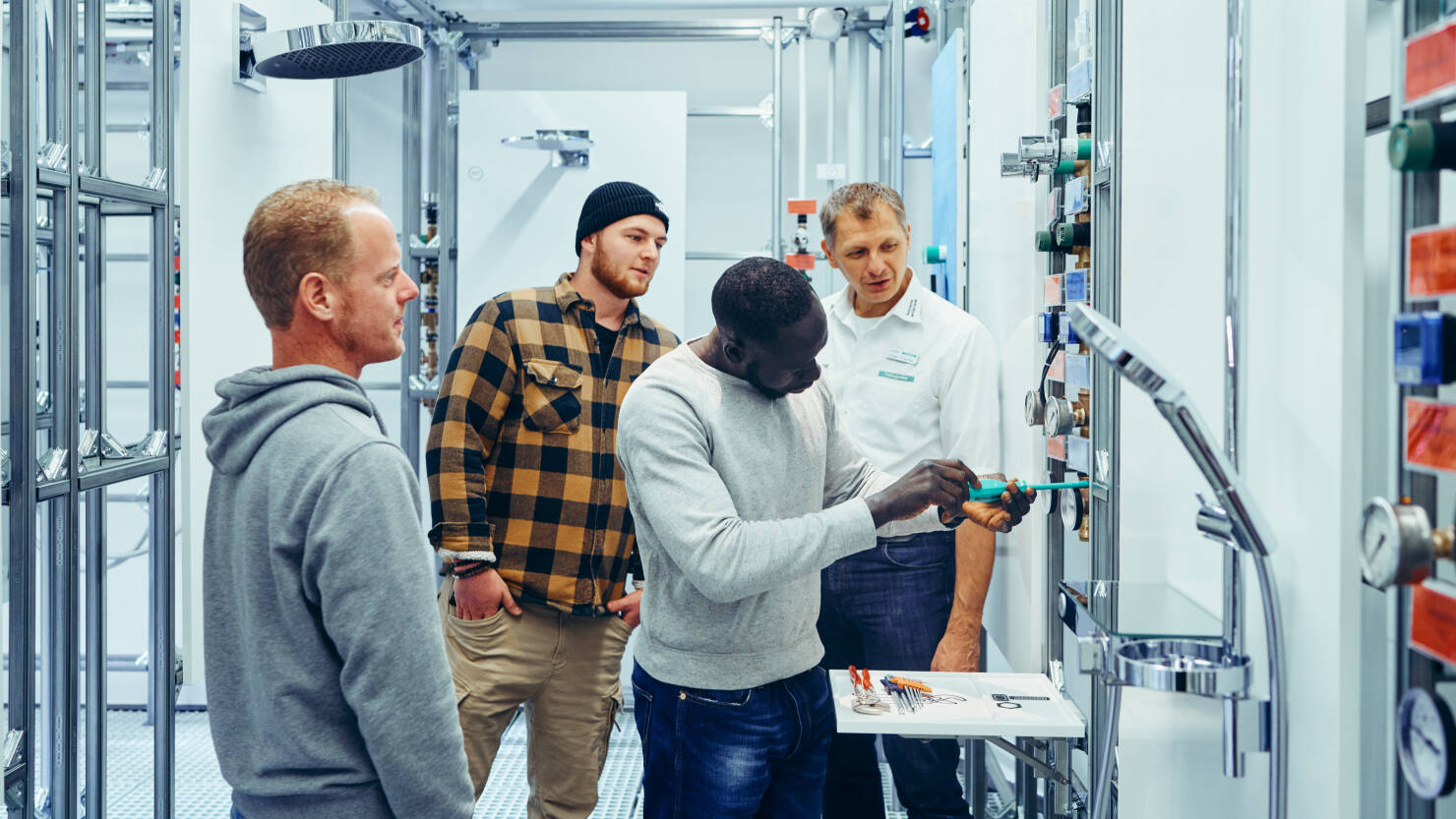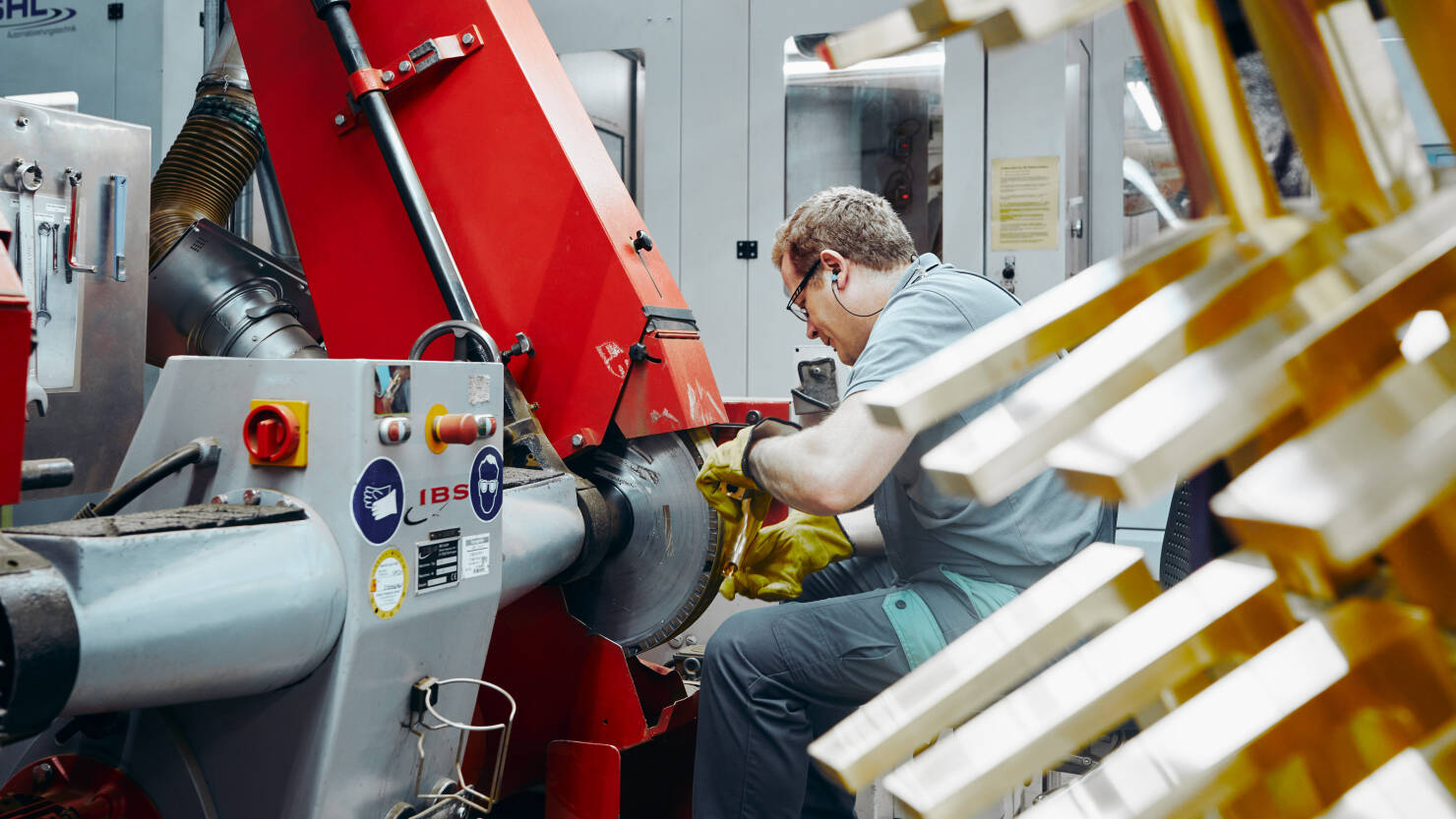 Beware of product pirates!
AXOR and hansgrohe brand products are often counterfeited. Deceived consumers will be forced to accept deficiencies in quality, design, and safety. In addition, our reputation as a brand manufacturer is seriously damaged by the fact that our ideas are stolen and pirated copies disseminated. That is why it's so important to
get advice from a specialist retailer
 and buy
the original
.