Compare Products for the Bathroom
Test Showers in the Hansgrohe Showerworld
Showering is a form of well-being. Many people do lots of research before purchasing a new shower – they look around online and consult bathroom specialists. But how do the drops actually feel on your skin? How does the splashing of water sound? Only the test showers can offer a genuine impression you can actually feel. We invite you to do just that in the Showerworld at the Hansgrohe Aquademie: here you can try out our showers and compare them to your heart's content.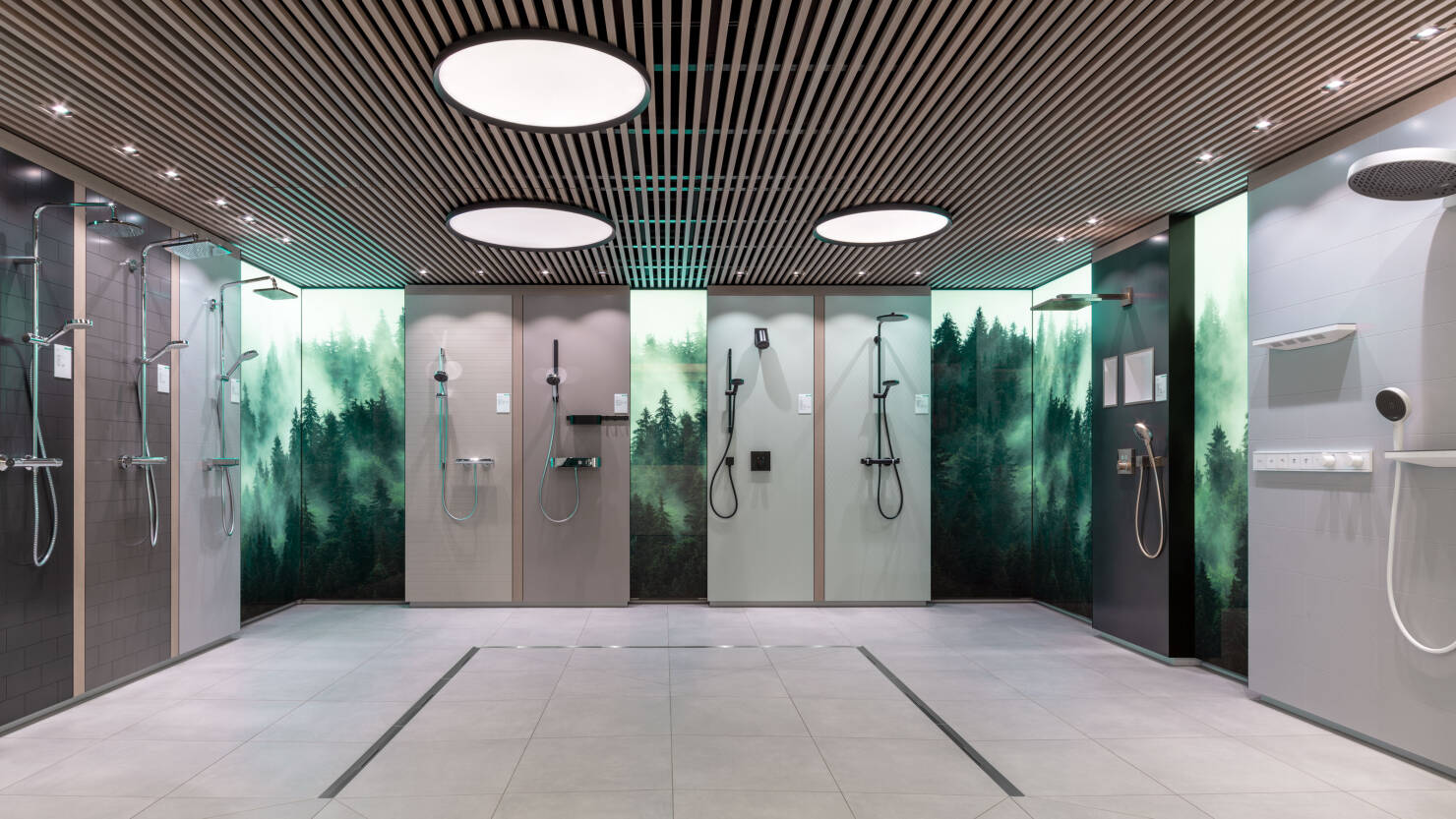 Try Out Our Extensive Range of Showers in the Showerworld
Many renovators and contractors often search for the right bathroom products both on and offline. They read reviews and the results of
product tests
 or consult bathroom specialists. Research like this can provide valuable information – but it's nothing compared to your personal experience.
This may come as a surprise, but you can also test showers yourself before making a purchase. We offer this unique opportunity with test showers in the
Showerworld
 at the
Hansgrohe Aquademie
 in Schiltach. That's because we at Hansgrohe wholeheartedly believe that the best way to try out and compare showers is to stand in the shower yourself and feel the shower rain on your skin.
That's why the Showerworld exists. Here you can try out
more than 20 different products
from the AXOR and hansgrohe brands. Take your time thinking about which one you like the most.
Compare Bathroom Products in Peace and Quiet with a Private Appointment
When you try out a test shower at our location, you can rest assured that we
won't disturb you
. Arrange for a private appointment – and the Showerworld, which just might be the largest bathroom in Germany, will be yours alone for one hour.
We invite you to
try out our showers free of charge
 in our Showerworld. All you need to bring with you is your swimsuit. We'll provide you with a towel, bathrobe, shampoo, shower gel, body lotion, and a hairdryer.
Register for a Private Appointment in the Showerworld
Whether you want to experience our products alone, in a pair, or as a group, simply arrange a private appointment with us. We'll be happy to reserve a time and date for you by phone or e-mail.