What does "innovative" mean, anyway?
New Technological Developments at Hansgrohe
Since 1901, Hansgrohe has been developing products that make life more beautiful and more comfortable. As a leading company in the sanitation industry, we are constantly launching new technical developments for the bathroom and kitchen that delight customers all over the world. This innovative strength also applies behind the scenes: The Hansgrohe Group is extremely progressive in production and logistics.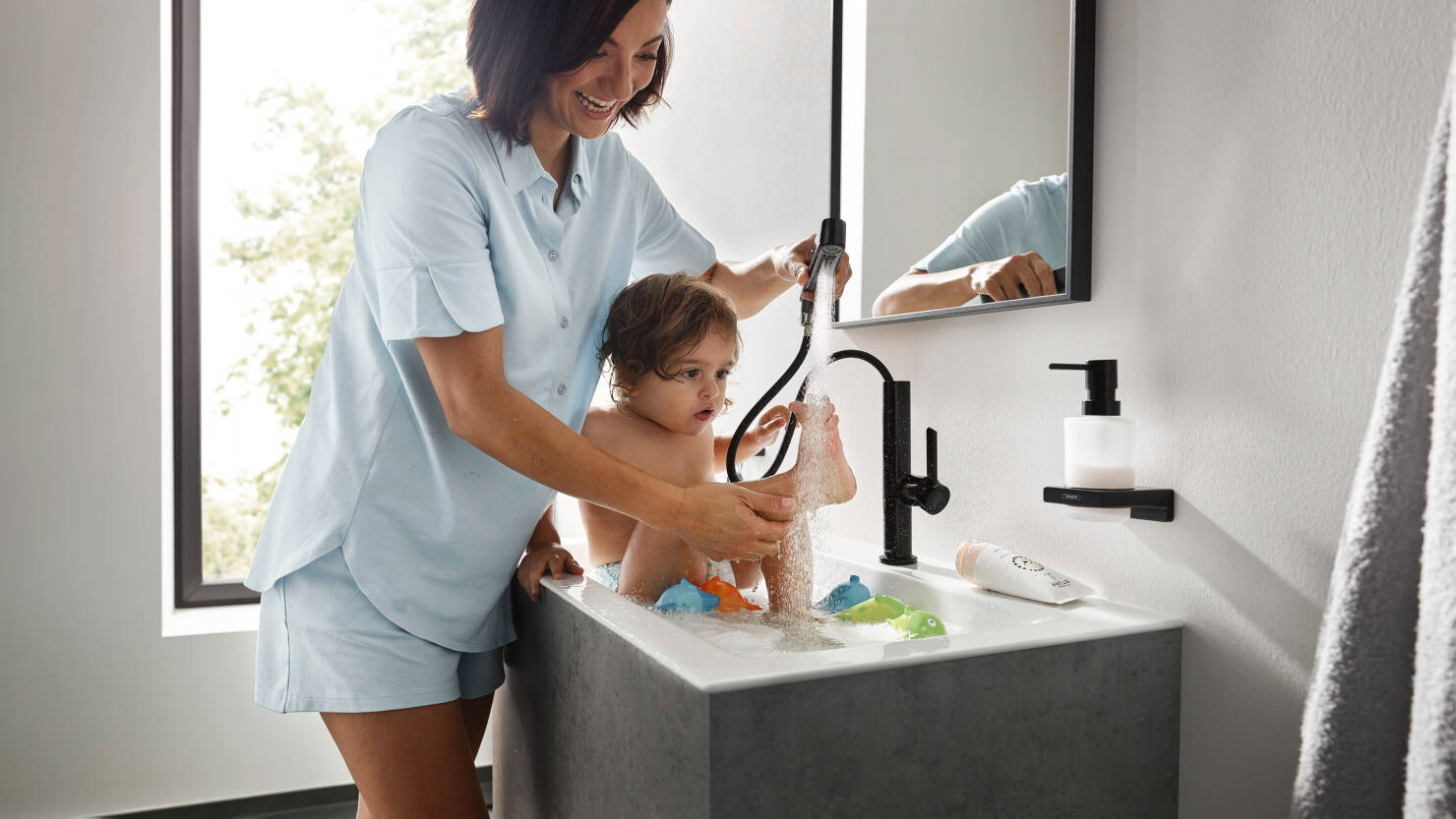 Being innovative means thinking from person to product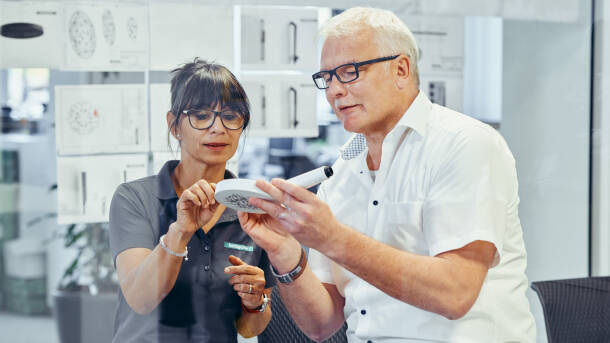 What do consumers want? Which products are of use to them, which do they find beautiful? Successful manufacturers are distinguished by the fact that they take the customer's point of view when designing products and understand their needs. At Hansgrohe, our research and development departments literally ask themselves every day what will make customers' lives more pleasant. It's never a question of offering trendy products that are quickly "out" again, but instead offering something progressive. And so dedicated teams of unconventional thinkers and spray researchers work all year round on ideas for the future. They get products ready for market that offer customers specific added value in the long term.

Novelties, i.e. design concepts that are less than three years old, account for a considerable proportion of total Hansgrohe sales: roughly 30 percent. This is a high "vitality index" that indicates that one is never satisfied with the status quo. Precisely this is reflected in the following figures: The Hansgrohe Group holds more than 18,500 active property rights, and hundreds of new designs, patents, and brands are registered every year.
Which products do people want and need?
This was the question that even
founding father Hans Grohe
asked himself, and the conclusion he came to: They want it easier and more convenient. Under his aegis,
ground-breaking innovations like the first affordable hand-held shower (1928) 
or the wallbar (1953), which made it possible to shower while standing and freed the hands, were developed. Other creations from the Hansgrohe idea factory also made bathroom history.
Today it's ideas like
hansgrohe Select
, which allows intuitive control of faucets and showers at the touch of a button. Or user-friendly combinations of
kitchen faucets and kitchen sinks
. Or breathtaking 
dream bathrooms by AXOR
, made real together with top designers.
Smart living: Thinking in new dimensions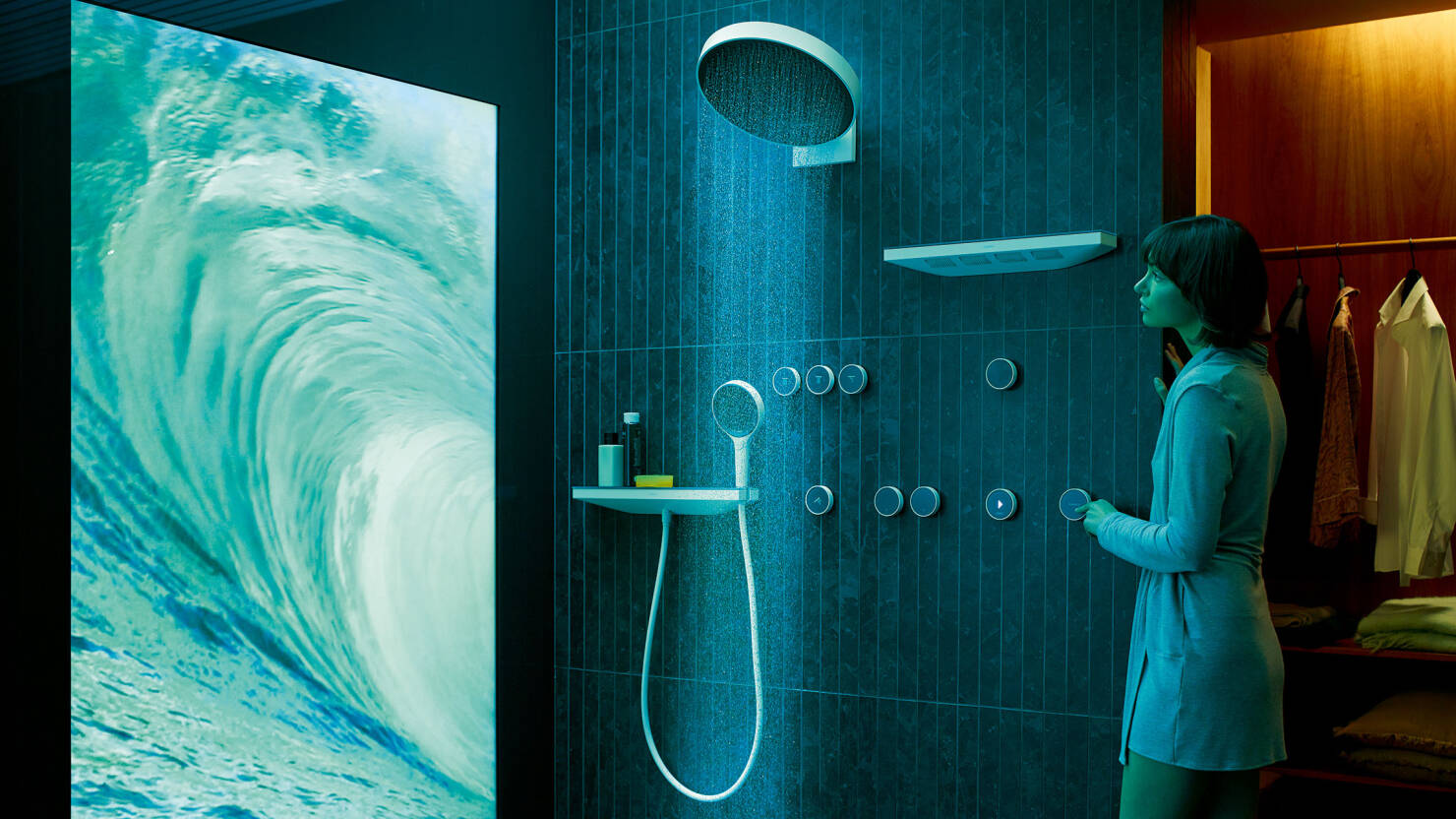 Being innovative also means looking for new opportunities. We think in completely new dimensions and make the bathroom digital. With
the RainTunes digital shower system
we
link water, light, sound, and fragrance
to create a holistic water experience for all the senses. The focus is totally on the individual. See, hear, smell and feel: Individual moods and needs determine the shower experience. In close collaboration with experts from a whole range of professions, we have created digitally controlled shower scenarios.
Together with Philips Hue, our brand hansgrohe brings atmospheric lighting to the bathroom with RainTunes. As the first manufacturer of sanitary fittings we are a Friends of Hue partner since September 2019. Both companies share the same goal: to develop and deliver intelligent solutions.
Excellent inventiveness
Several design prizes and awards from independent juries confirm that we have hit the bullseye with our new developments. The success of our innovations is also reflected in the "Top 100" award: In 2021, we are among the most inventive companies in the German SME sector for the fourth time in a row.
"The TOP 100 companies are among the most innovative the mid tier has to offer. They set new standards and leave their competition in the dust."

Prof. Dr. Nikolaus Franke | Vienna University of Economics and Business and Scientific Head of the TOP 100 project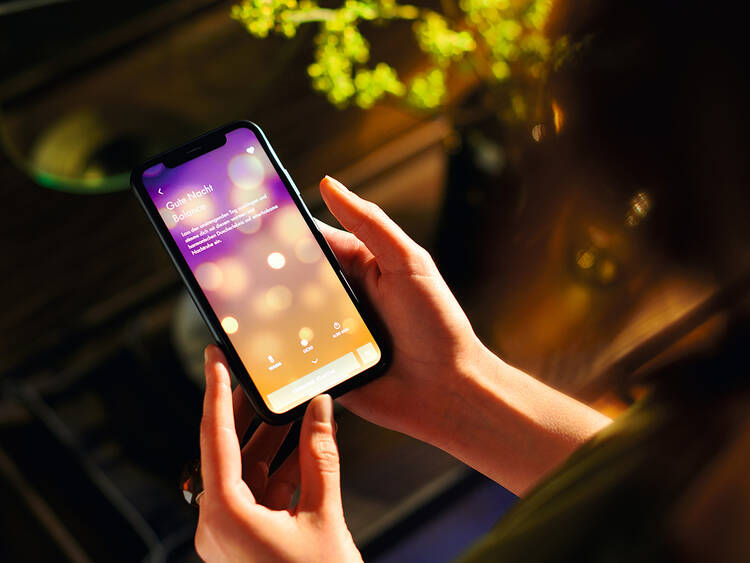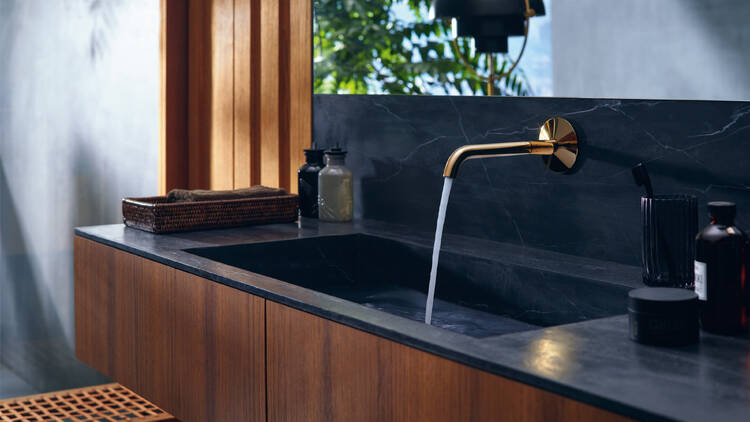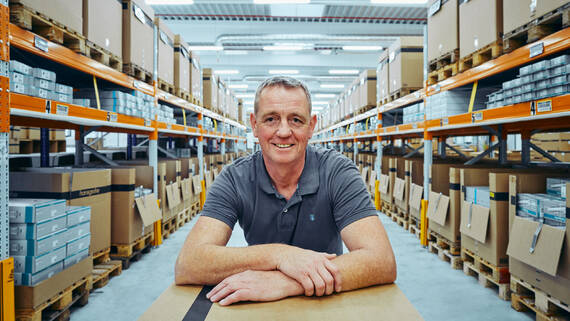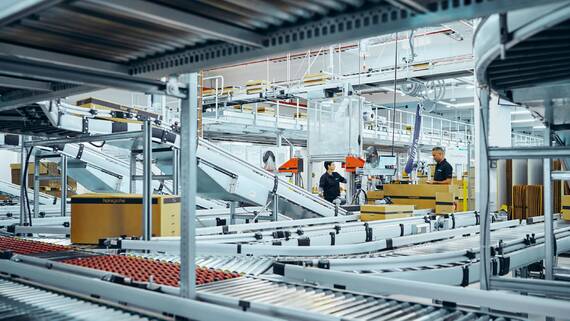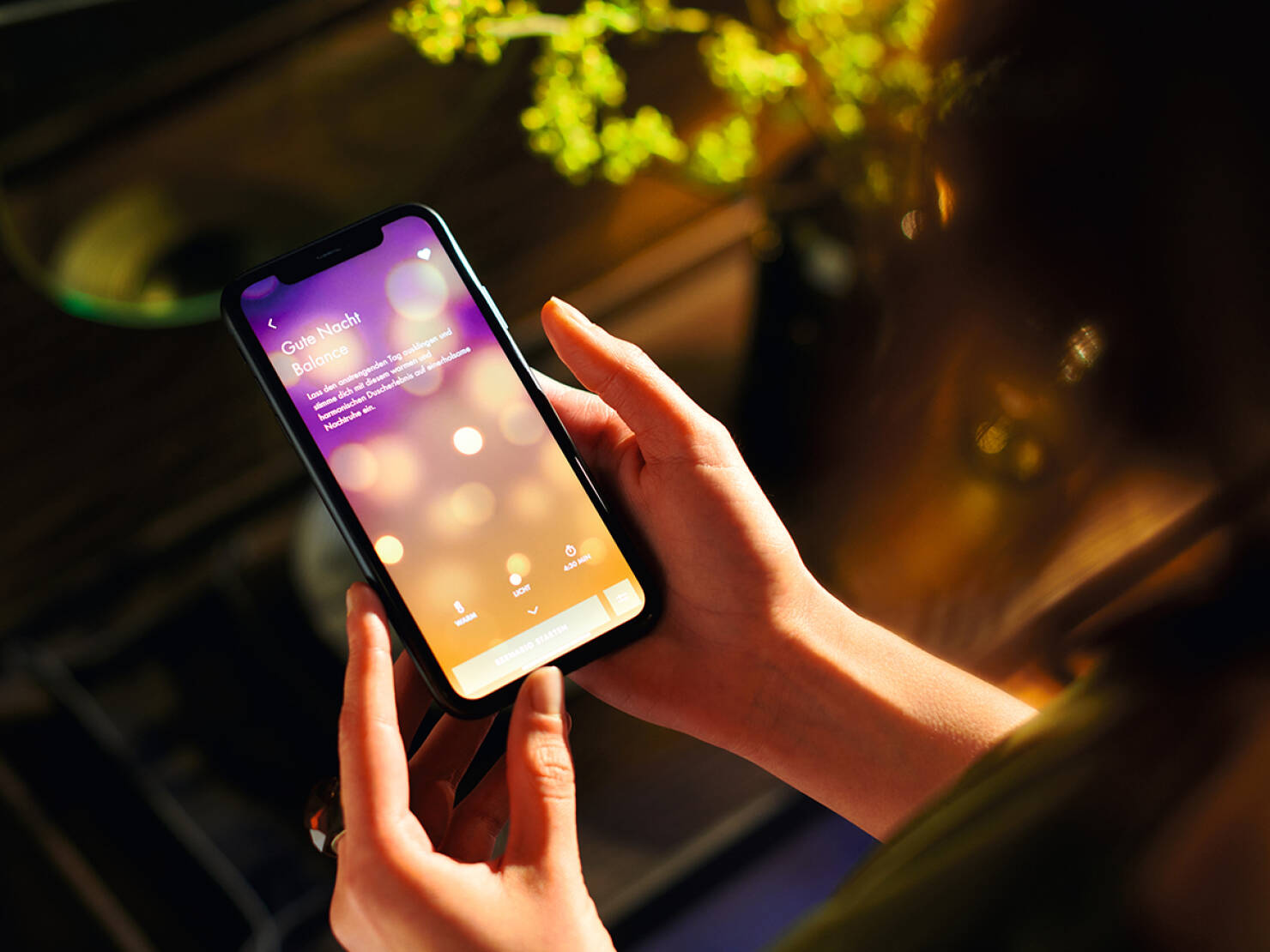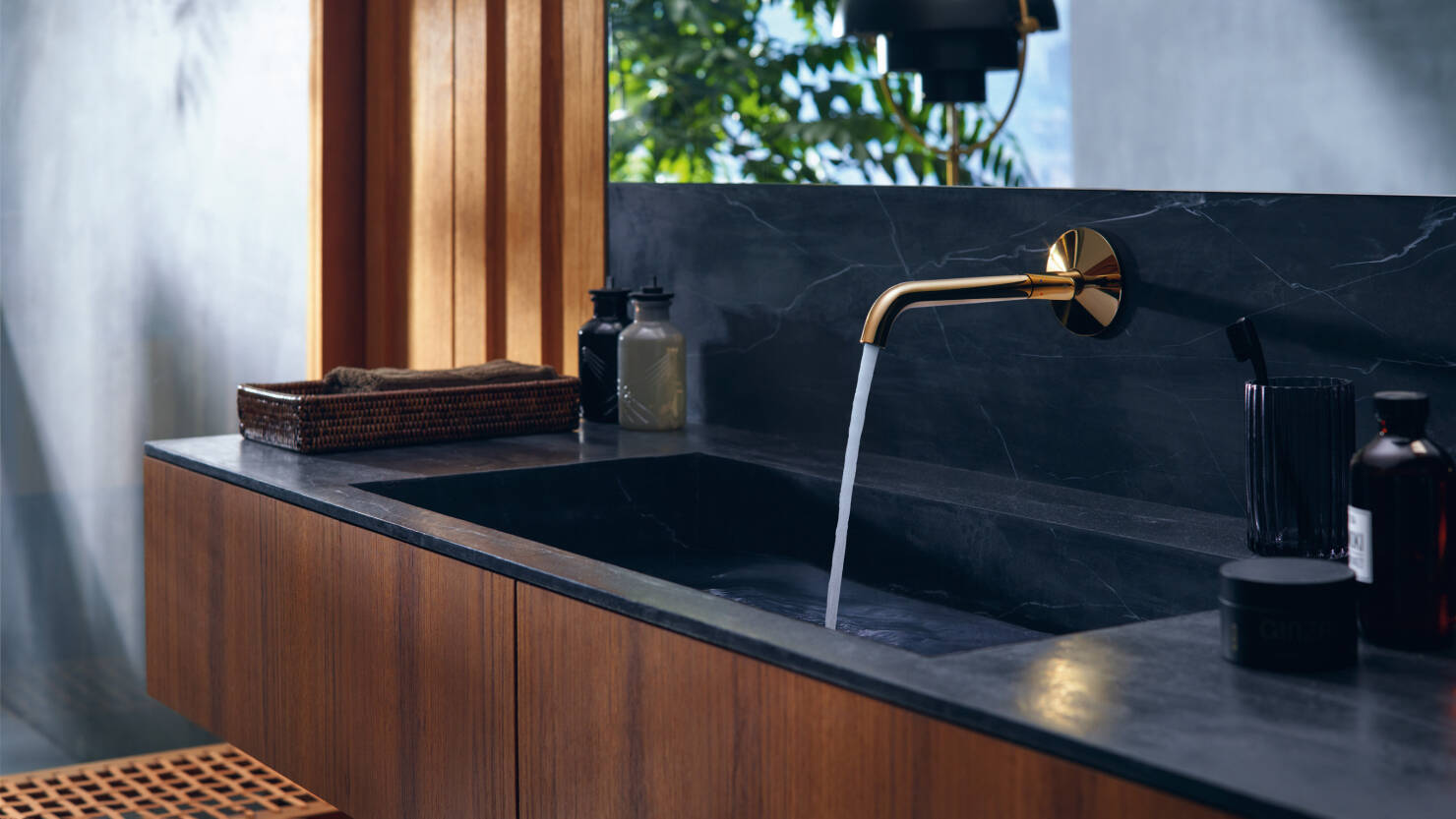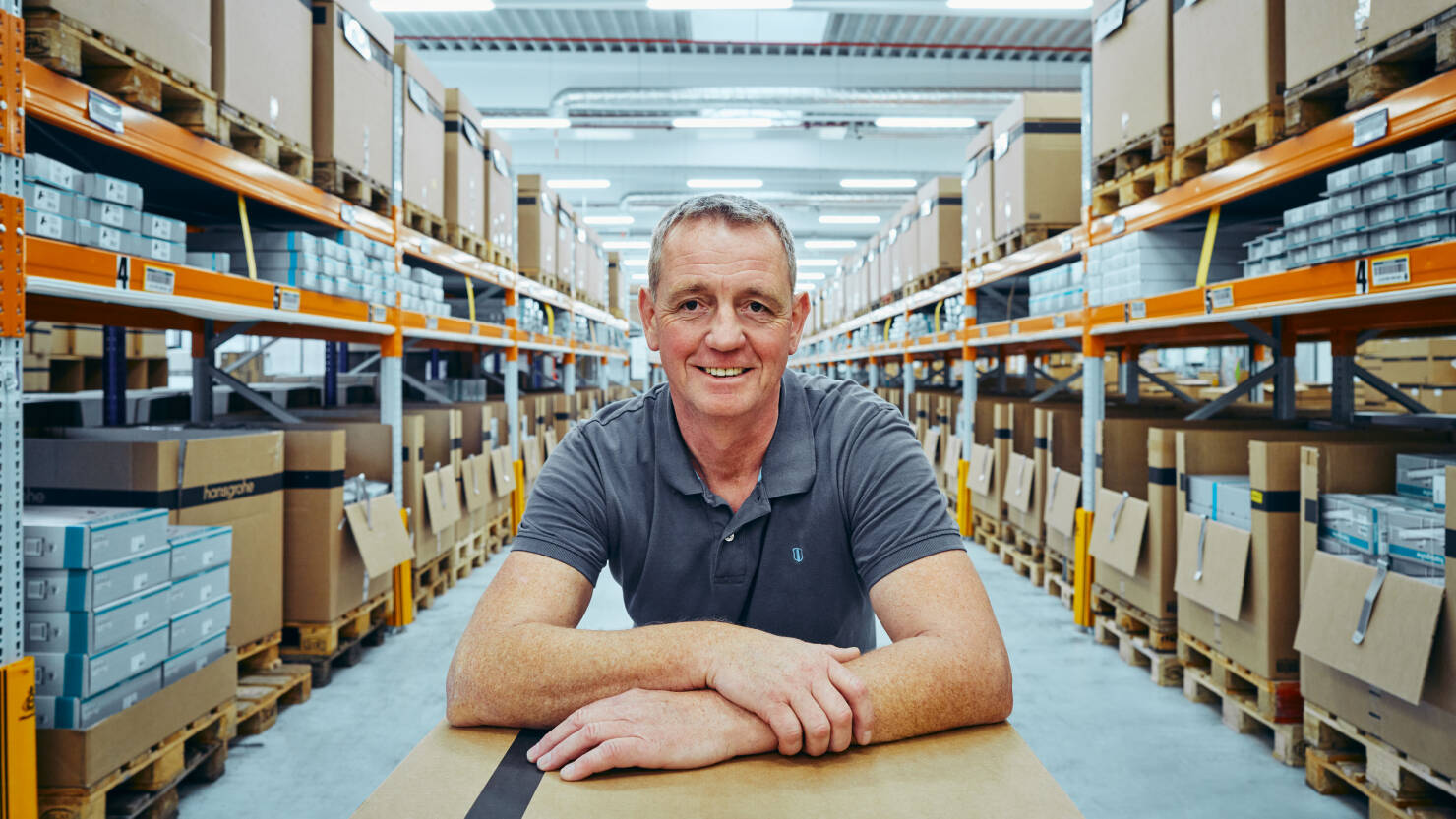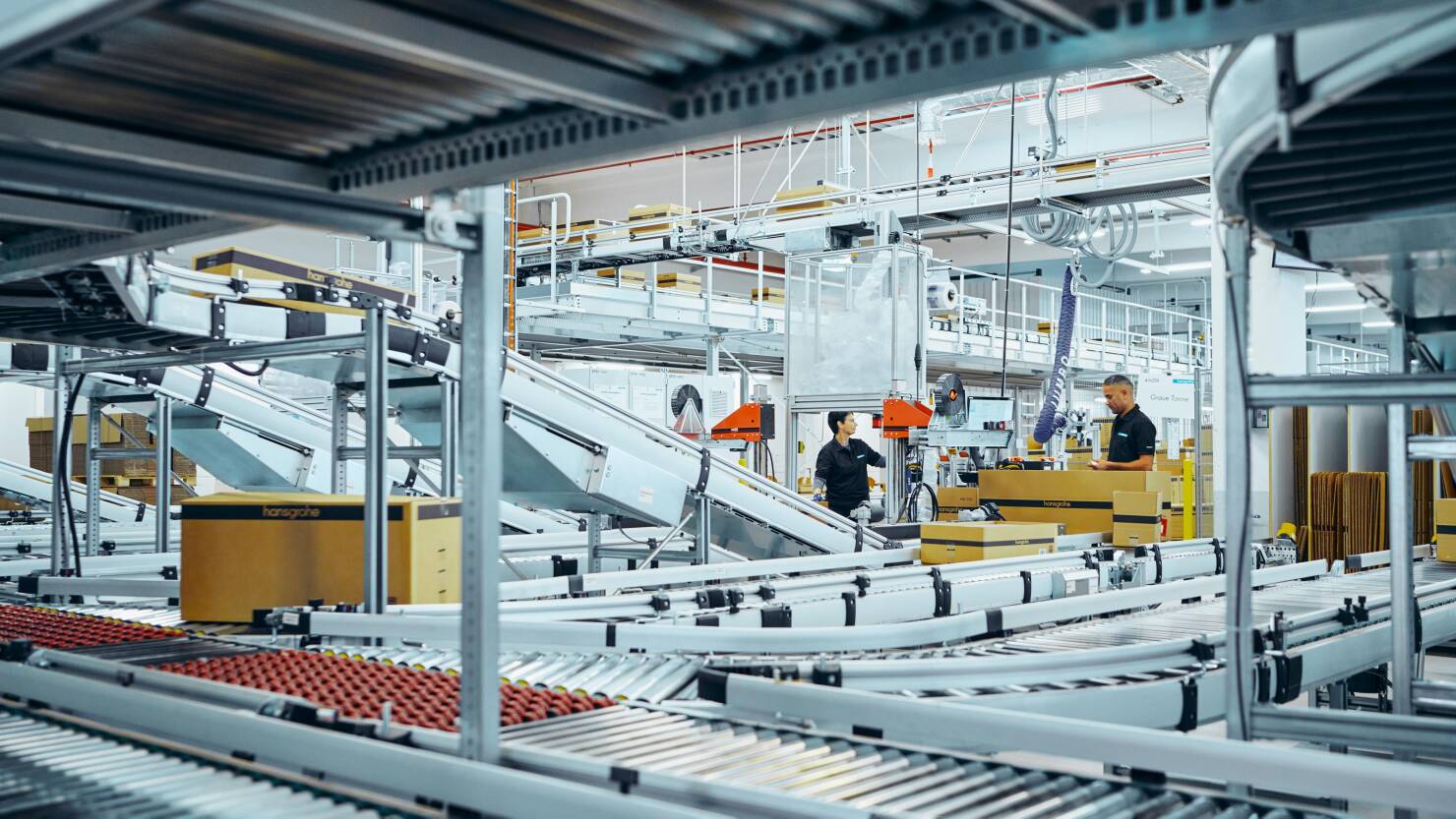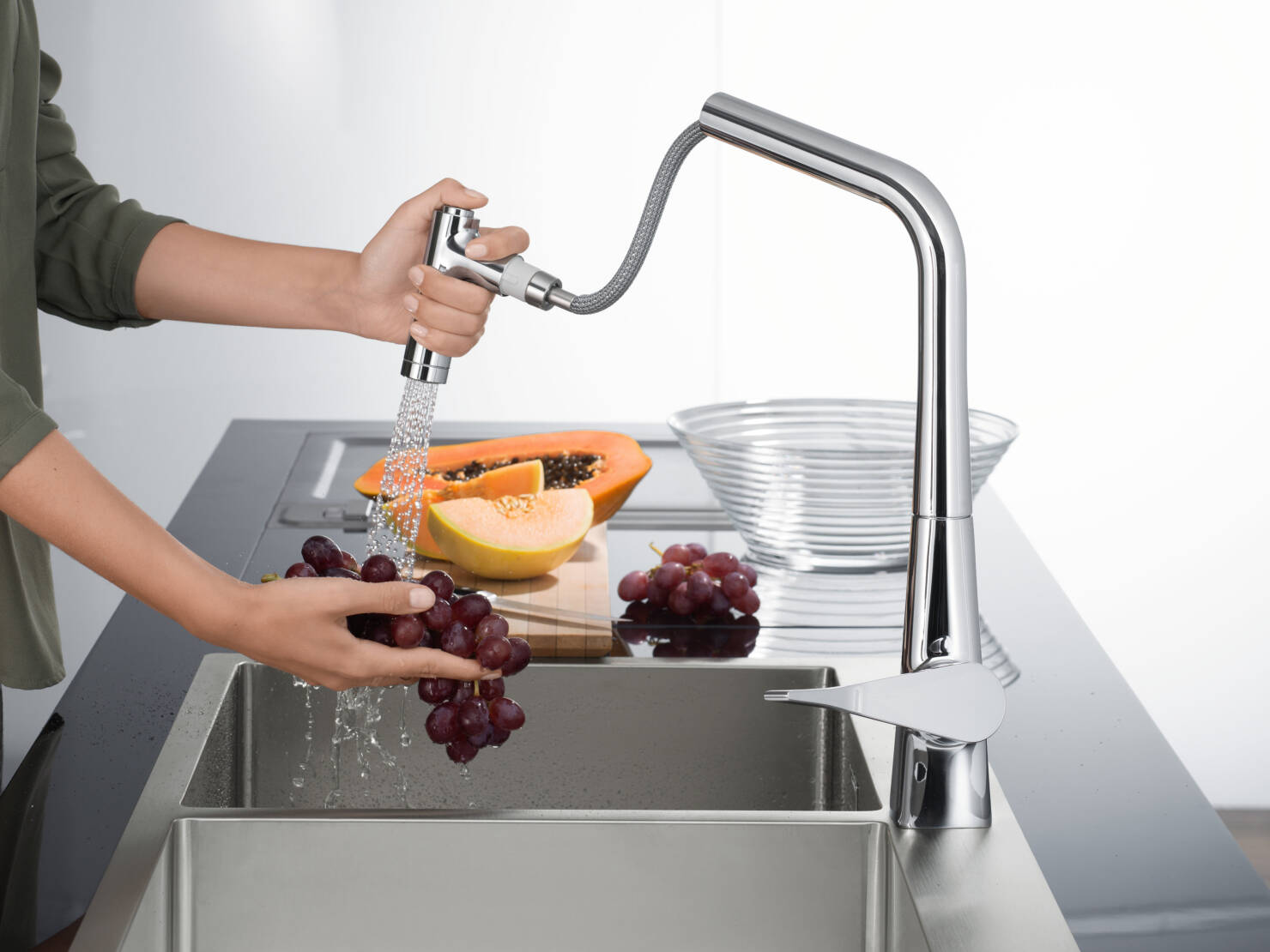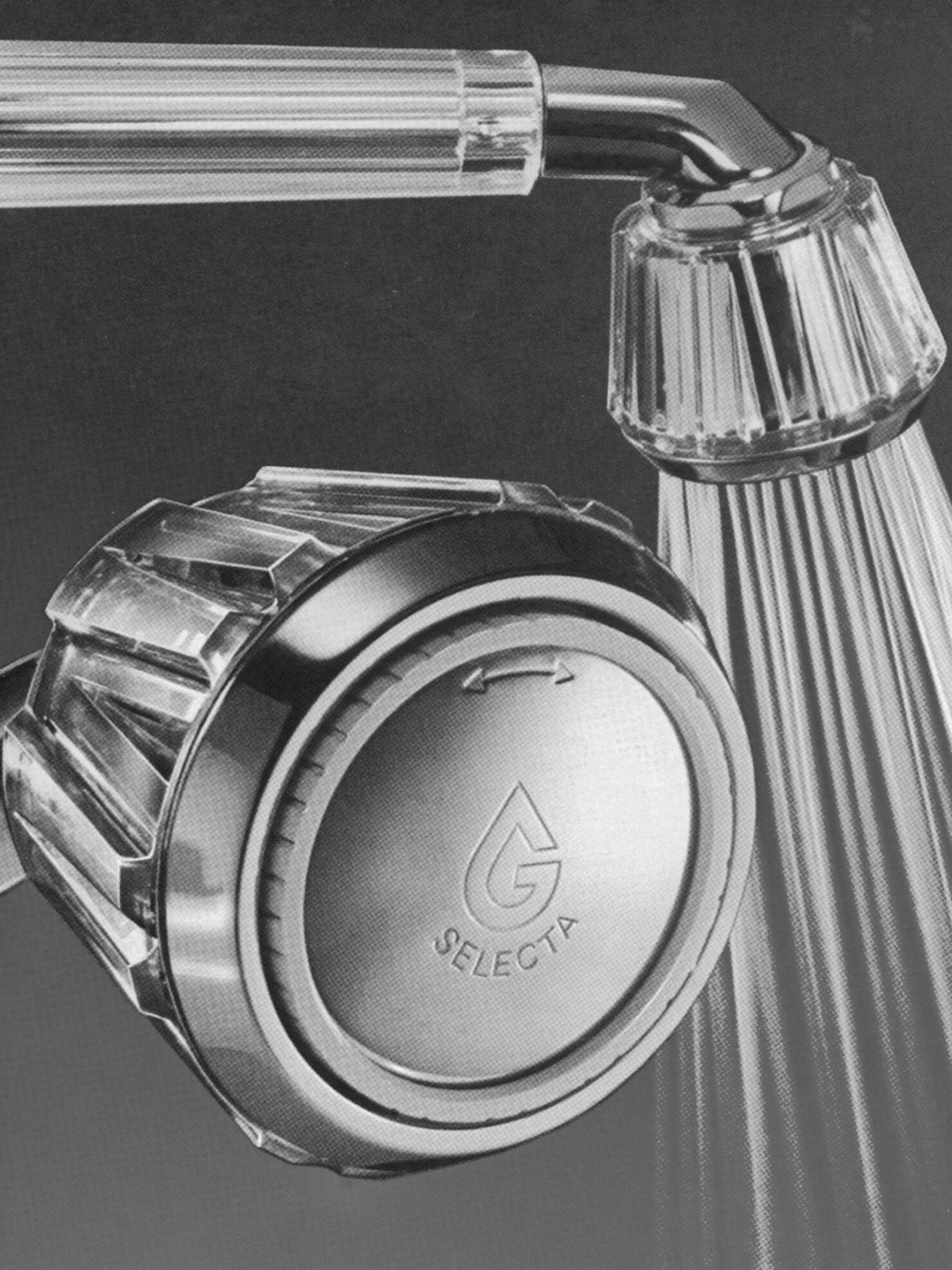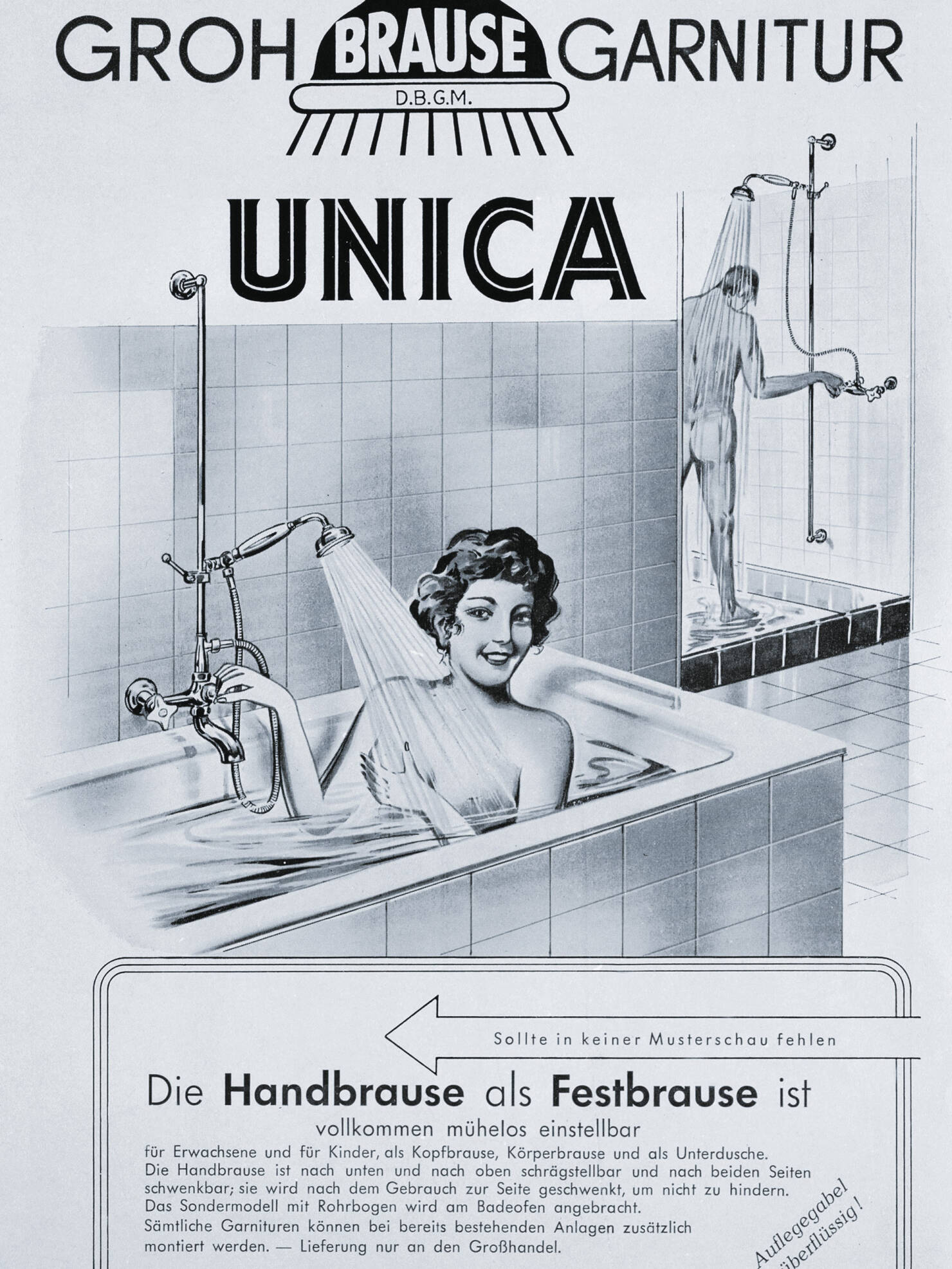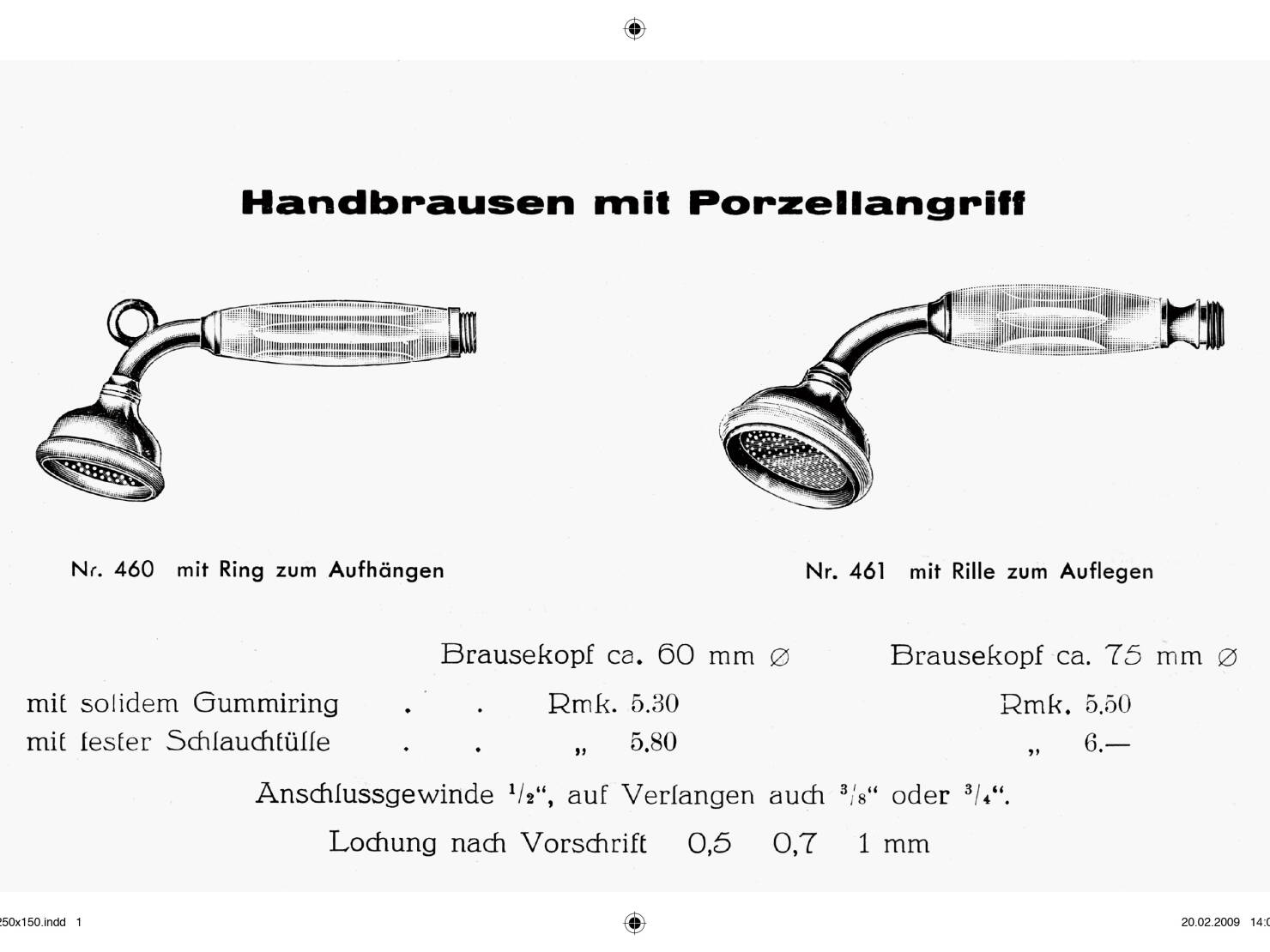 Forward thinkers in production, logistics, and distribution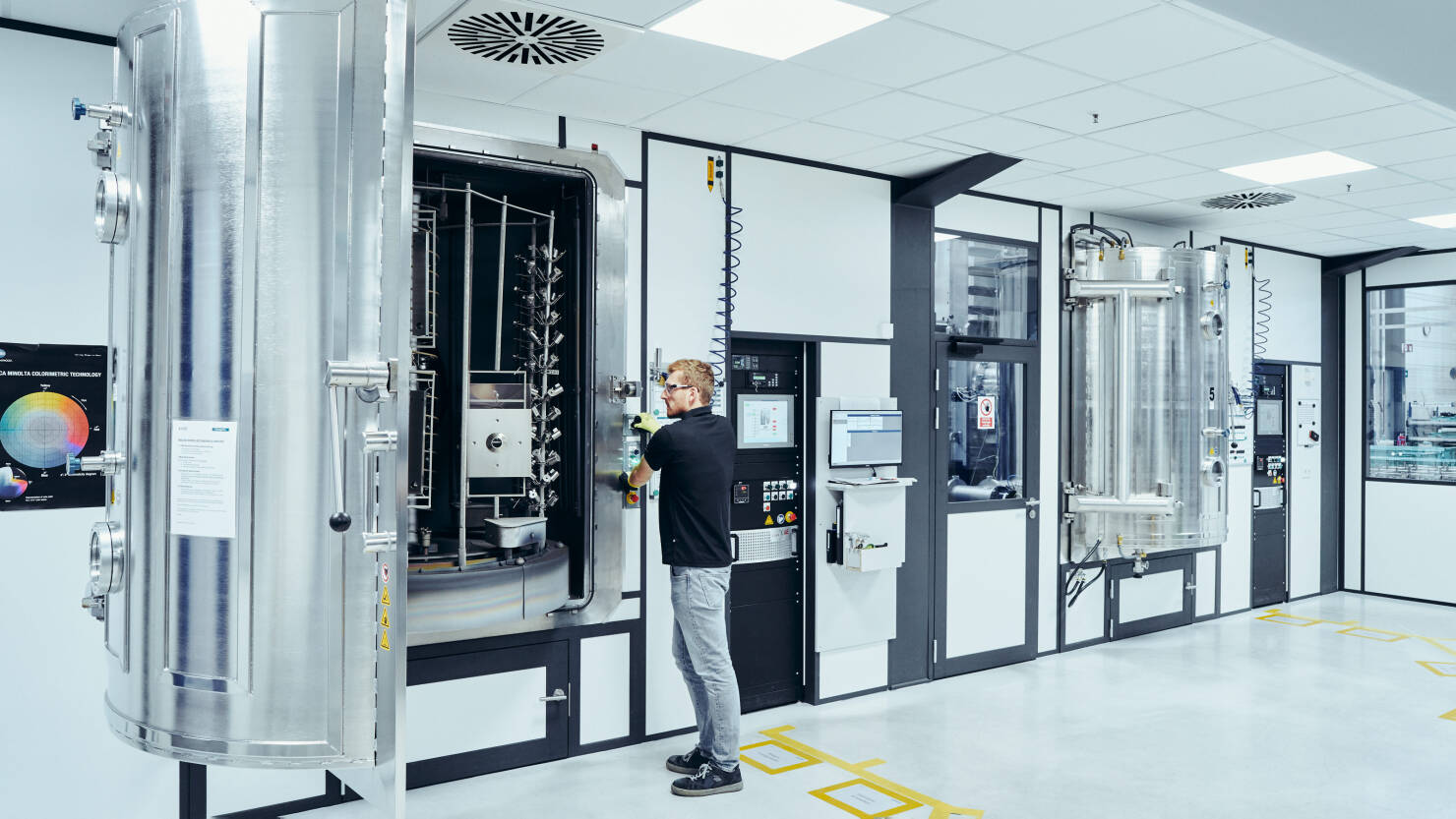 Innovative strength permeates the entire Hansgrohe company. The company also sets global standards in the production of its premium products. Carefully manufactured, top quality has its price, and so the Hansgrohe Group invests heavily in sustainable technologies. For example, in low-emission, environmentally friendly filter technologies in electroplating or high-quality, physical finishing processes such as PVD (Physical Vapor Deposition). The latter enables customers to have their faucets and showers manufactured in desired finishes and colors.
A direct path to customers
We fulfill our customers' orders at the new Offenburg Logistics Center (OLC), which we commissioned in mid 2017. Continuous growth over the years made it essential to expand the space and
increase capacity
. Our aim was to achieve tailored, faster, and error-free deliveries when we kicked off expansion in 2015. The Hansgrohe Group invested a total of €30 million.
The Hansgrohe logistics professionals at the OLC ensure that the ordered goods are packed according to our customers' wishes and reach their destination as quickly as possible. But services like these just wouldn't be possible without
cutting-edge technology and digital connectivity.
 Thirty truckloads now leave Offenburg every day, delivering goods to our trade partners all over the world.
Pinpoint production supply
Innovative solutions can also be found where logistics and production intersect. In addition to delivering to external customers, a key responsibility of the OLC is also to supply our production facilities. We have centralized all material flows for fine planning at the OLC and, at the same time, ensured the production supply. Production and logistics have been more closely interlinked, vastly improving the service for internal customers. Due to the
high degree of automation
, we can bring large volumes of material directly to assembly lines in no time.