Benefits to make your job more pleasant
Our company benefits for you
A job doesn't just depend on pure work but on the environment, too. That's why we offer you a whole host of exciting benefits that accompany you on your way with us, bring you forward individually or simply do you good.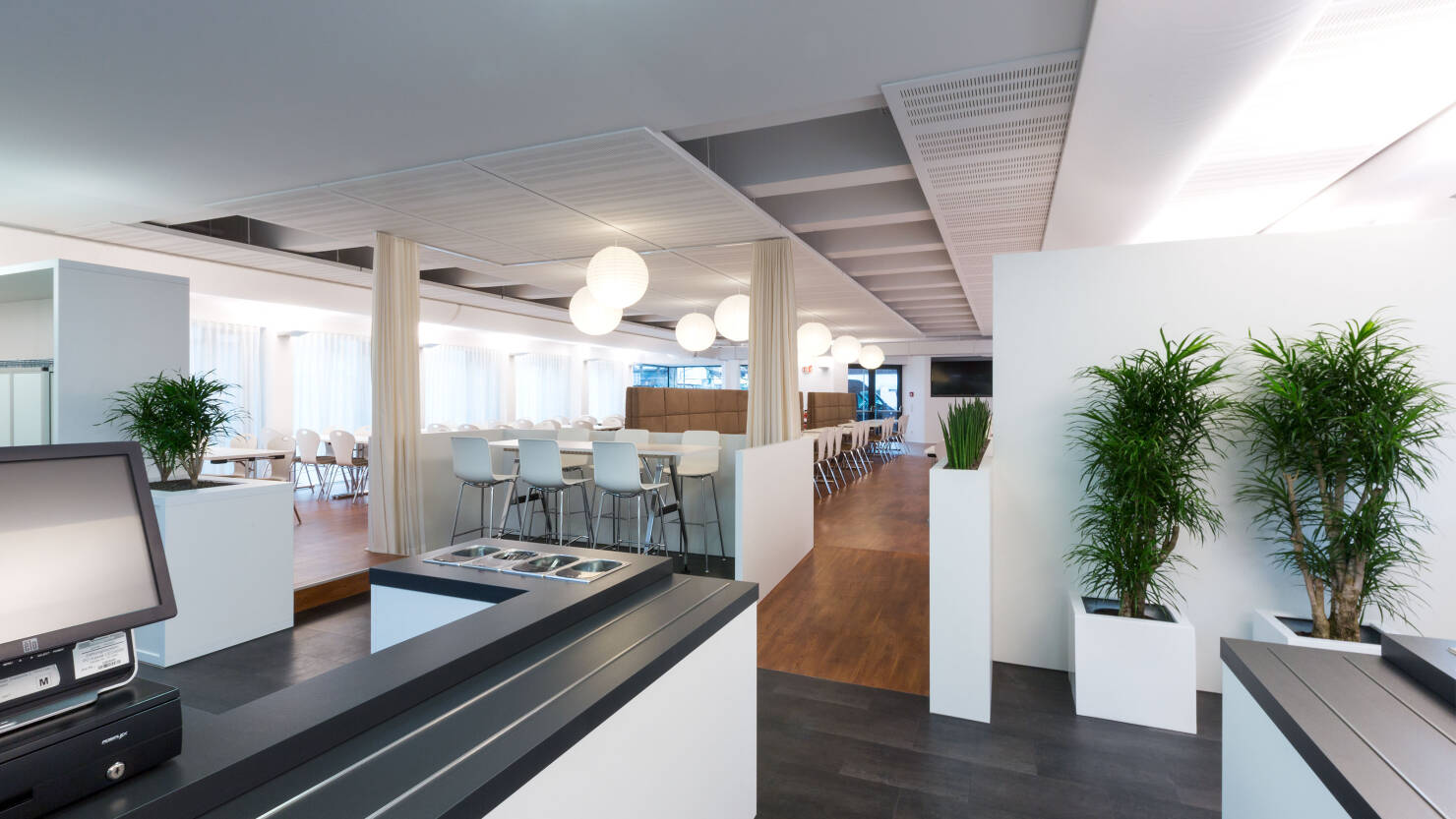 Pension plan
When it comes to retirement, the name of the game is: the more financial pillars you have, the better. That's why we support your individual pension with our own employer-financed pension plan. According to the motto: you save money on your own, and we'll add some. This ensures a strong plus for your post-career life.
Job ticket 
If you take a bus or tram to work, you won't need a car and will protect the environment. You can also sit back and relax or read some more. With this in mind, we offer an exclusive, discounted job ticket as a company benefit. The job ticket is actually free for trainees, students, interns, working students and all those who are writing their final thesis with us.
School vacation program
Boredom during school break? Not with us! We offer a varied program for your kids during the Whitsun and summer vacations. Whether they're primary school pupils or teenagers – there's something for all age groups: adventures, events, handicrafts and of course lots of fun and suspense. This not only delights children but relieves you, too. Because you know your children are well-cared-for, and that will help you relax your way through the school break.
Flexible work 
We want you to be able to harmonize your job with your family and personal life. We offer appropriate working-time models and part-time jobs to facilitate your individual life planning. Depending on your activity, with us you can also enjoy the freedom of working from a home office. Whether that happens occasionally or regularly is something we will determine together. Of course, we will provide you with everything you need for mobile work, such as a notebook computer.
Profit-sharing 
The work you do on a daily basis contributes to Hansgrohe's impressive success. So it's only fair for your performance to be rewarded accordingly in positive ways. That's why, for many years, our employees have looked forward to performance and special bonuses as a sign of our appreciation for their tremendous dedication.
Career training
"Learn, teach, network!": That is the motto of the Hansgrohe Campus – our attractive offer for your individual career development. The Campus is the site of events, seminars, workshops, keynote lectures and interaction around best-practices. We cooperate with renowned universities that provide us with scientific input. There are in-house and invited speakers who pass on Hansgrohe-specific and cross-sectoral practical knowledge. This is how you get in shape for the challenges of today and tomorrow.
Health management 
Your job with us should make you happy. That's why a comprehensive health program also forms part of the company benefits at Hansgrohe. Under the name "Hans!Fit", we dedicate ourselves to maintaining and promoting your health and well-being individually. Our health management offers you a great package, with a wide range of varied services.
Individual introduction plan
When you begin a new job, the first priority is to get acclimatized. We provide you professional assistance during the first weeks and months to help you quickly get used to your team and us. Our introduction program helps ensure that your start will be a successful one. It includes our Welcome Meeting, an individual introduction plan and a sponsor who will assist you with guidance and resources.
Canteen 
If you put a lot of energy into your work, you have to recharge your batteries now and then, too. Enjoy your well-deserved break to the fullest and let it work for you in our canteens. For a good and healthy meal – and for the relaxation you need to get back to work ready to go. Another tasty benefit: The food is subsidized by Hansgrohe.
Welcome Meeting 
Your first day with us is a warm reception, not a cold shower: that's when we welcome you and all other new colleagues with our Welcome Meeting. We offer you an overview through a variety of lectures, and you have an opportunity to get to know your personal sponsor for the orientation. The welcome event is topped off with a guided tour through our production plant in Schiltach.
Wellness Test Center 
Whether it's to get in shape or to relax: In Schiltach, our Wellness Test Center is always open to you as an employee. A sauna, relaxation room and strength and conditioning equipment invite you to come and train or relax and unwind. In the shower area, feel free to make extensive use of our products – you're welcome to test and rate them, too.