A Freethinker Shapes the History of the Bathroom
Klaus Grohe: Bright Mind, with a Green Heart
The Water Symposium is on again in Schiltach, with experts from all over the world engaged in conversation on the Hansgrohe Aquademie stage. They're discussing the role of water in politics, society, and research. There are a variety of workshops available, including one that showcases water-efficient designer showers and another that makes water music. Someone remains humbly in the background: the initiator of the whole event. That's just the way Klaus Grohe is.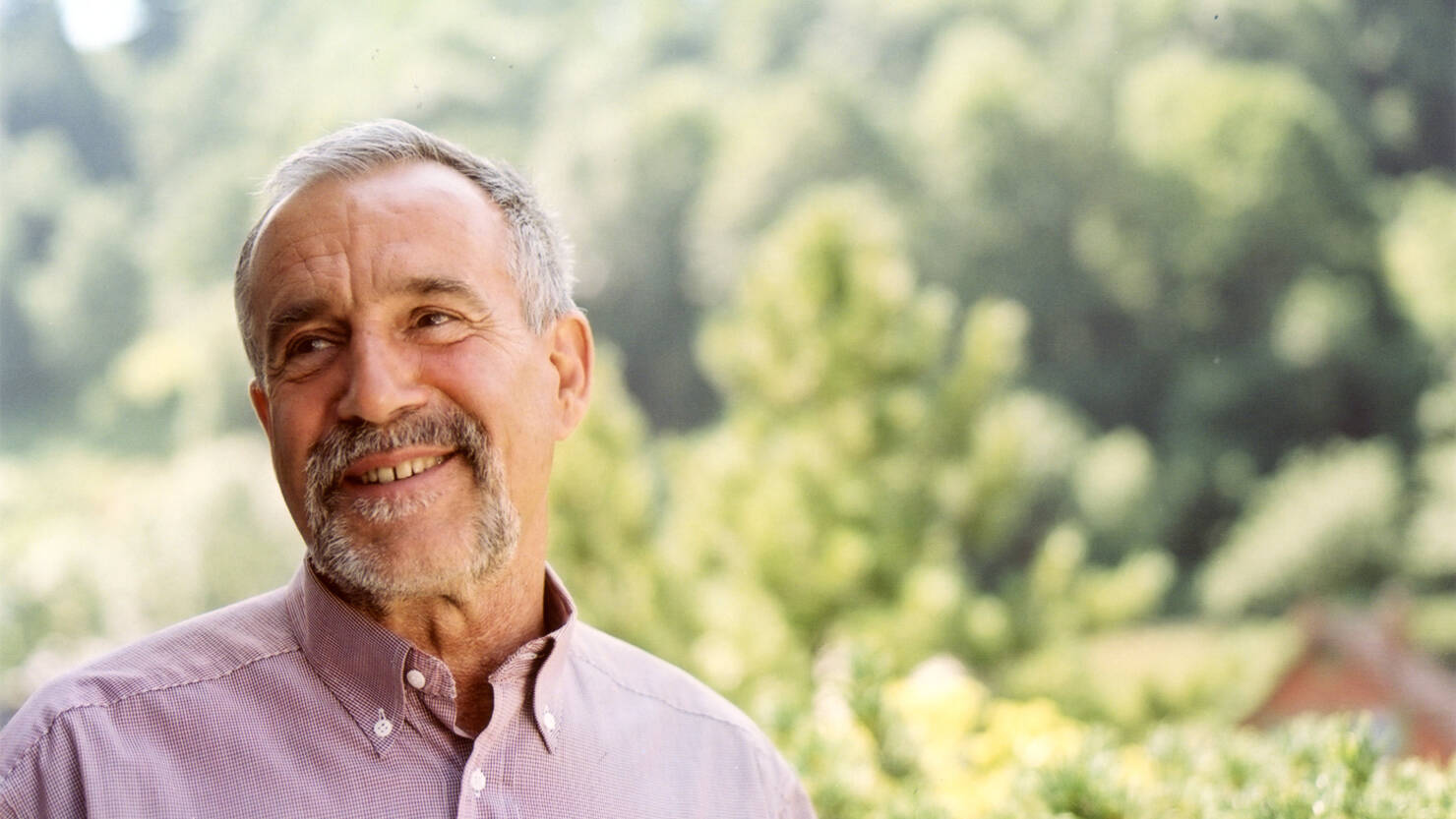 Klaus Grohe's passion for the shower business begins at an early age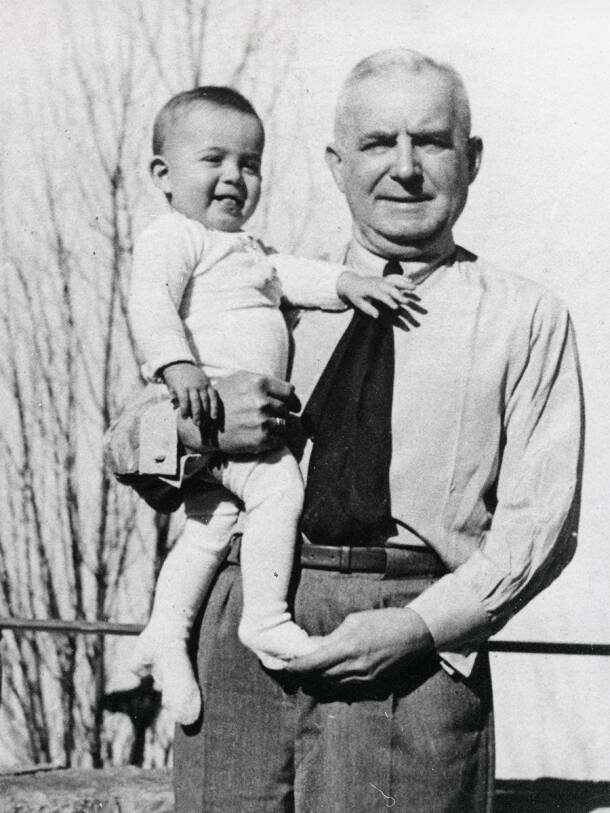 When Klaus is born on April 3, 1937, his stepbrothers Hans Junior and Friedrich are 42 and 33 years old.
Founder Hans Grohe
 first sends his third son out into the great wide world. Although he's passionate about the faucet and shower business even as a boy, Klaus is not allowed to get involved in the family company until he turns 25, according to his father's last will and testament.
After completing boarding school close to home, his education takes him to Switzerland, where he attends Ecole Supérieure de Commerce in Neuchâtel and acquires a degree in business administration at the University of Bern. Years of internships, trainee programs, and travel lead the technology enthusiast halfway around the globe.
Klaus is a born inventor
. Even as a child, he astonishes everyone with his mechanical skills, whether he's tinkering on cars and motorcycles or building gadgets.
A sensible visionary
Klaus is 18 years old when his father dies and 23 when he loses his brother Hans Junior, which not only represents a turning point for the company, but also poses challenges for the family. It's still a few years before Klaus Grohe can dedicate himself to
his life's work
. In 1968 he becomes the predecessor, approaching his responsibilities with curiosity and zeal, but always remaining grounded.
He starts off as Head of Organization in Schiltach and is eventually appointed Head of Marketing. As an authorized signatory, "KG," as everyone refers to him internally, takes the Sales department under his wing, developing a highly successful team of sales representatives. In 1977, at the age of 40, he's appointed the sole CEO.
Professional organizer, adman, and sales genius
The term "hands-on mentality" is often mentioned in conjunction with his name. Klaus Grohe is unconventional and likes to get his hands dirty, which is what everyone appreciates about him. It soon becomes clear that he has what it takes to become a
farsighted entrepreneur
. He exceeds all expectations and transforms Hansgrohe from a medium-sized company in southern Germany to a
global player in the sanitation industry
. The books report sales of 35 million Deutsche Mark at the end of the 1968 business year and 120 million in 1978. Around the end of Klaus Grohe's time at the helm, sales are approaching a billion euros.
Man of action without collar and tie, manager with a sympathetic ear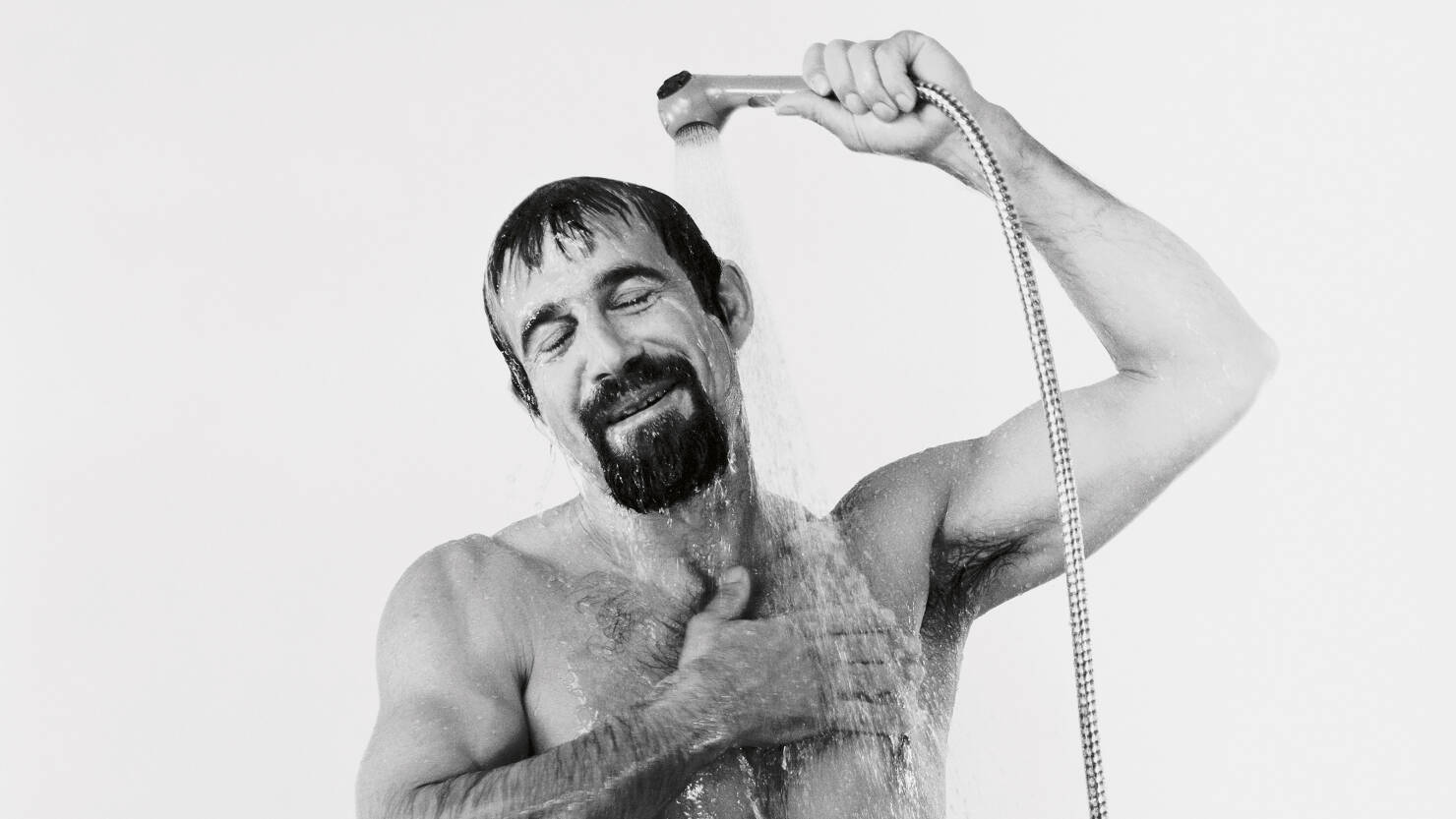 Klaus Grohe is a go-getter who demands a lot from his people – and even more from himself. He vigorously pushes products, projects, and processes ahead. The rally driver, runner, and mountain biker takes countless steps on his daily rounds through the ever-growing offices and production facilities. Even late in life as the Chairman of the Supervisory Board, he keeps on going and going and going to ensure he's there for the Hansgrohe staff. Everyone stops to chat with him – and he's anything but stingy with his time.
From the punch card to digitalization, from advertising slogans to corporate identity
Klaus Grohe embraces the early form of EDP in the late 1960s, invests in mainframes, and is a pioneer in digitization at Hansgrohe. The CEO has a corporate design developed – also new in those days – resulting in the first logotype/logos and CD manuals. We owe the international customer loyalty and brand awareness of today to Klaus Grohe.
Passionate, uncompromising, leagues ahead of the rest
It's only decades later, as his ideas become standards in the bathroom, that we realize just how far ahead of his time he is. Klaus Grohe works enthusiastically on improving products, developing convenient solutions, and boosting design quality. He motivates his staff to think innovatively. The taps and showers that bear his name make the design aficionado one of the pioneers of bathroom culture. Understated elegance, functionality, and minimalism shape the style of the hansgrohe brand and are a huge hit with consumers.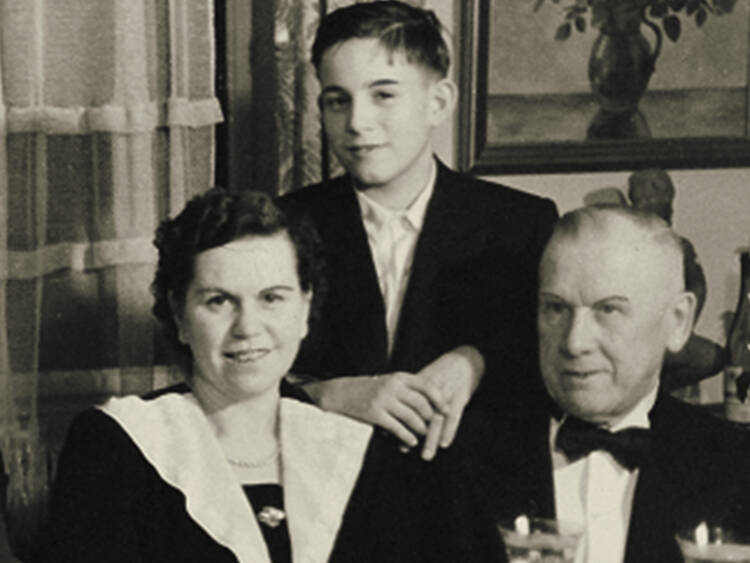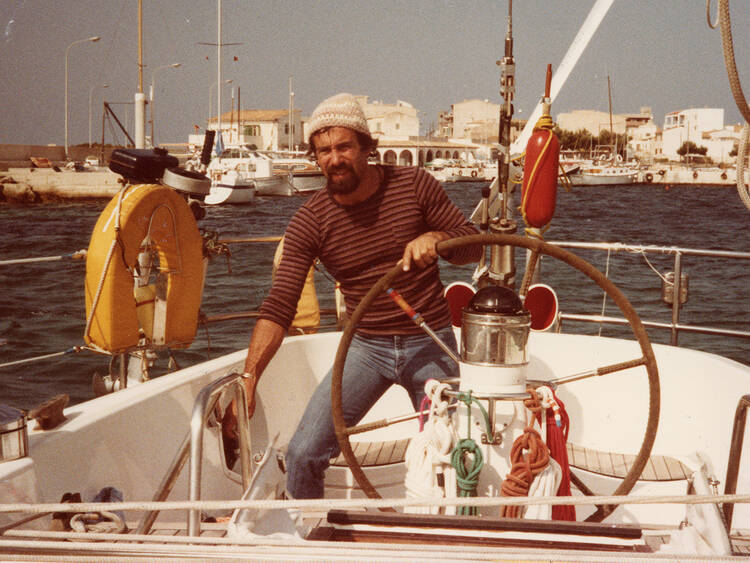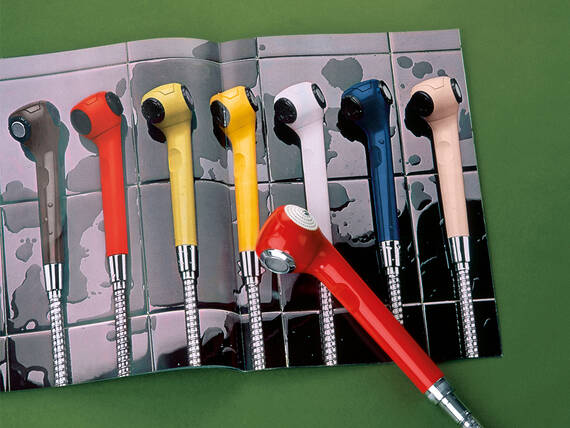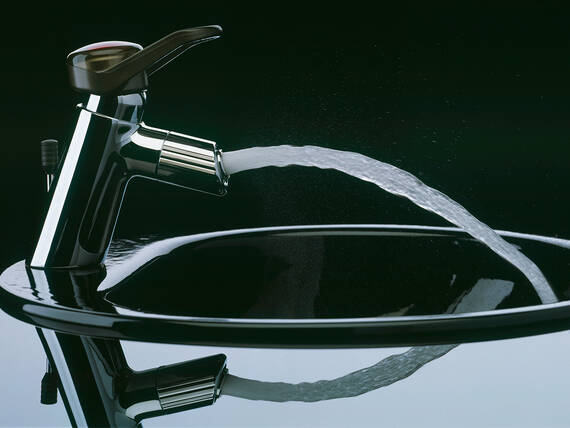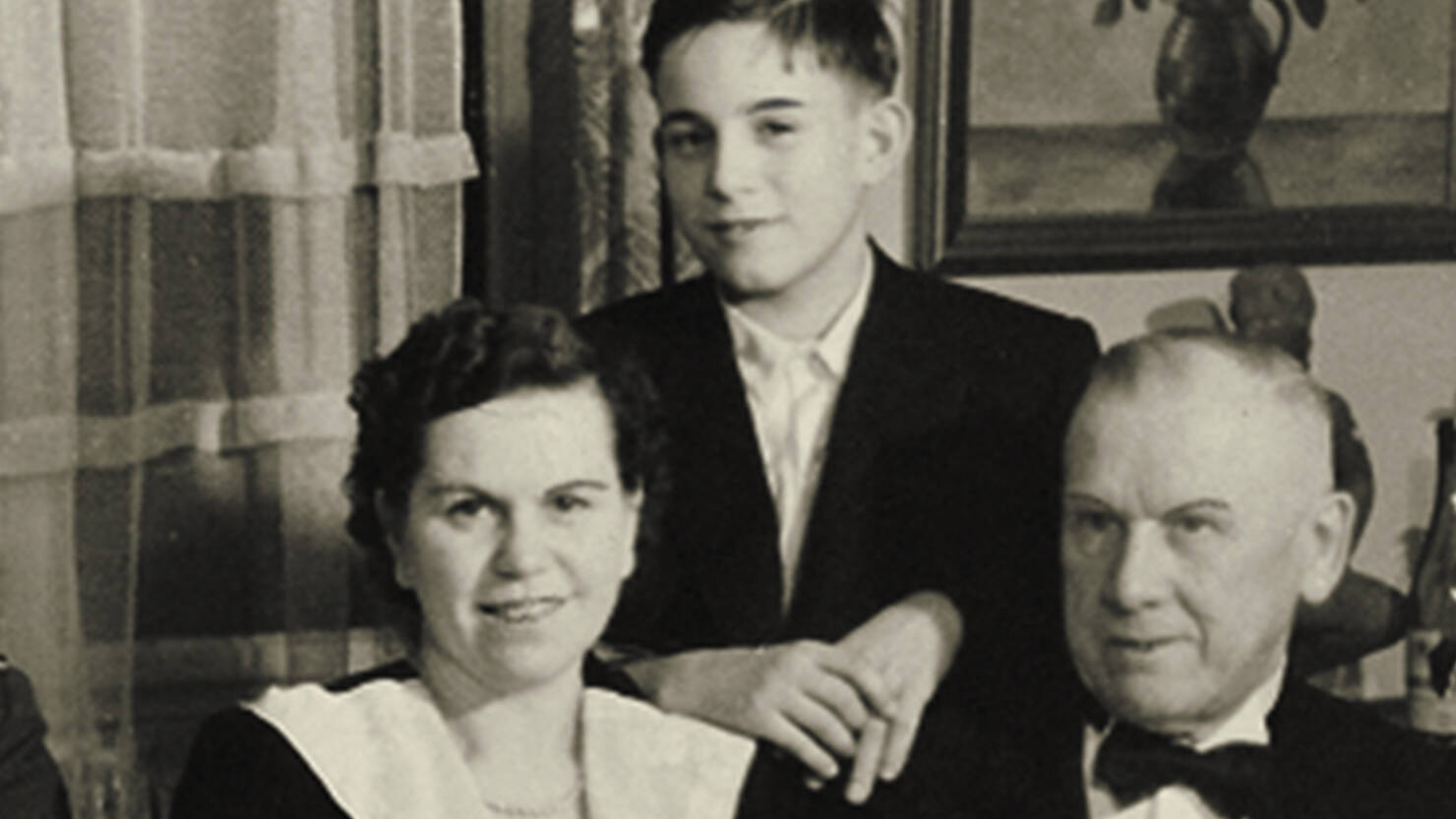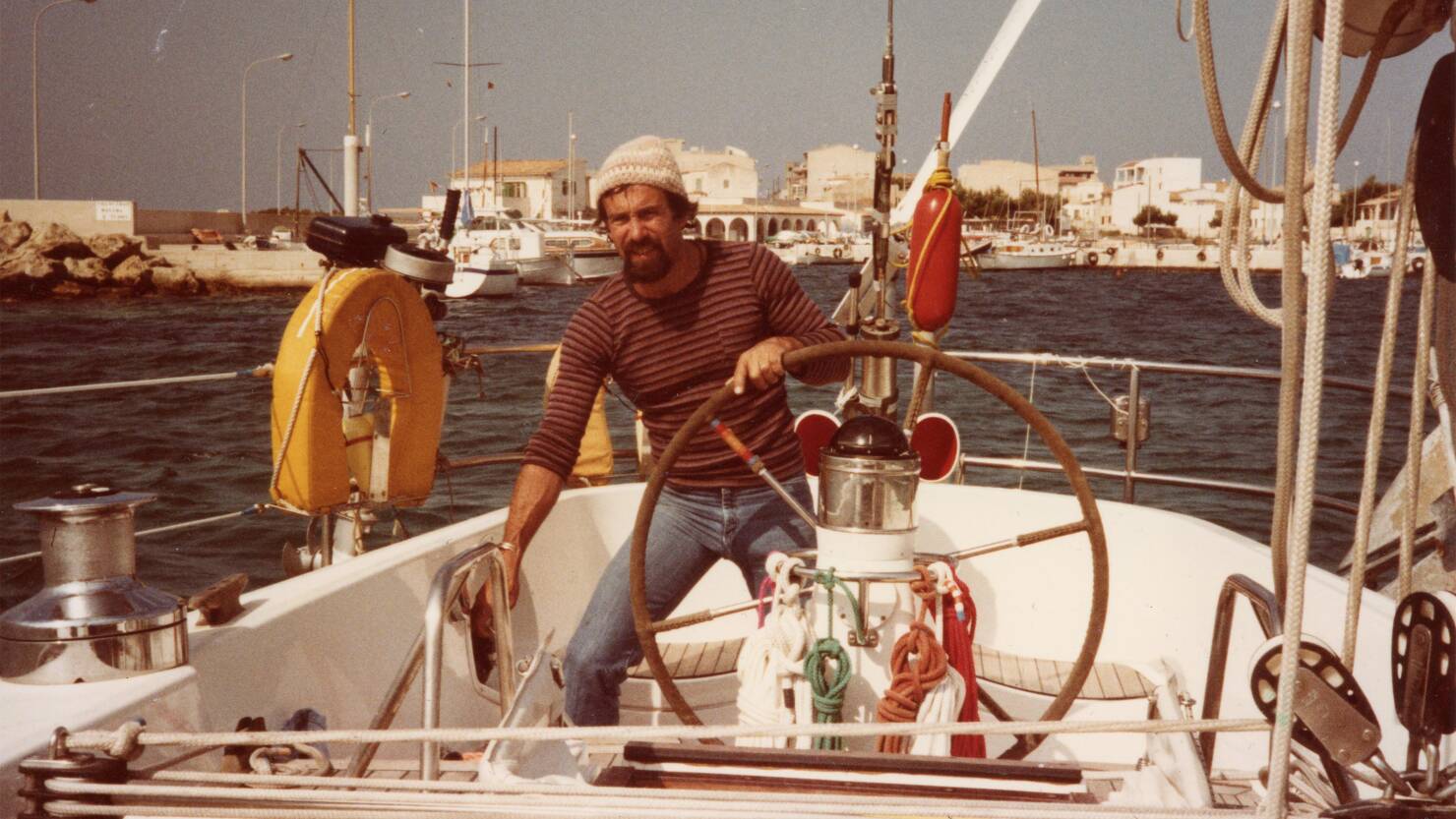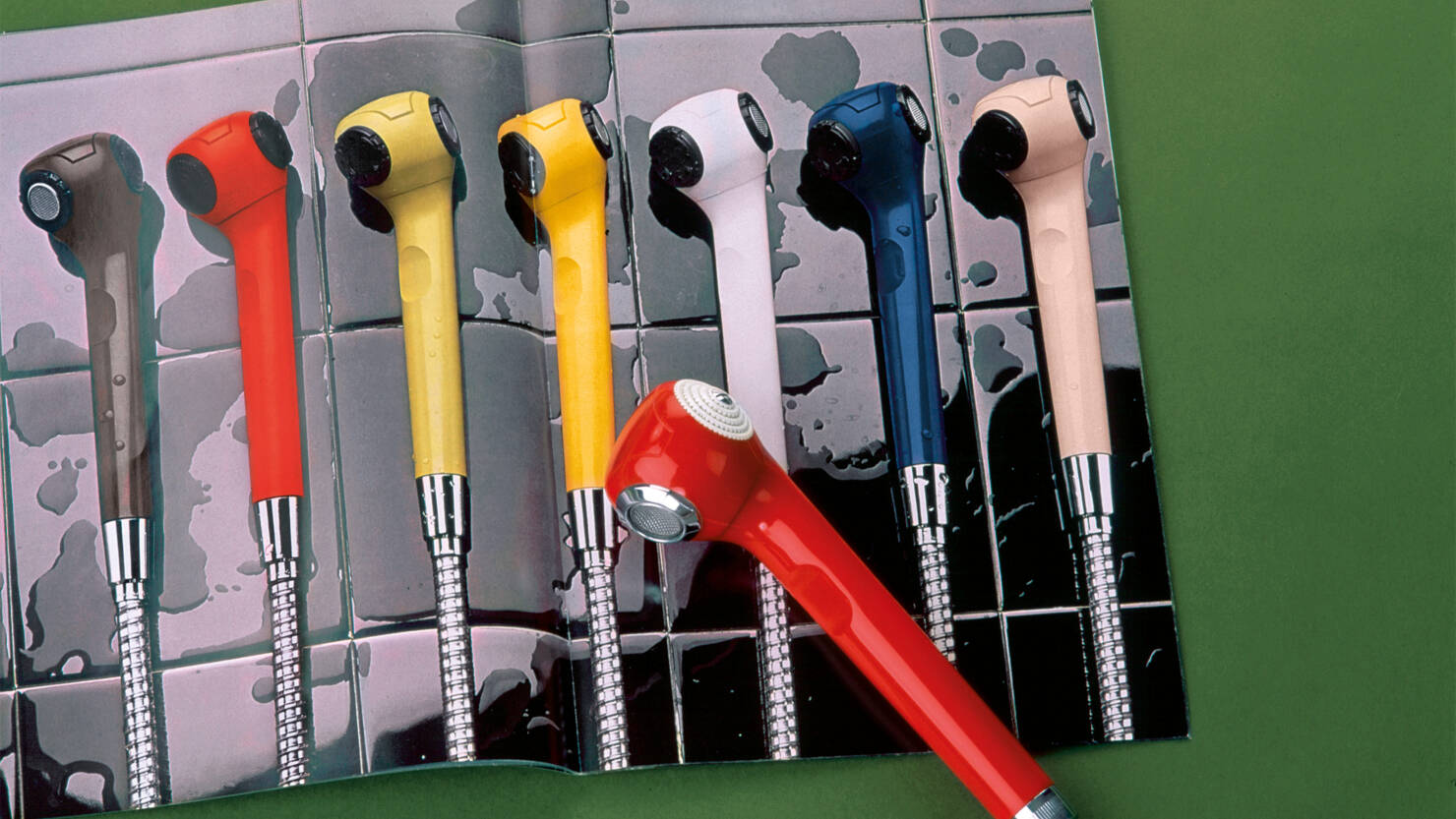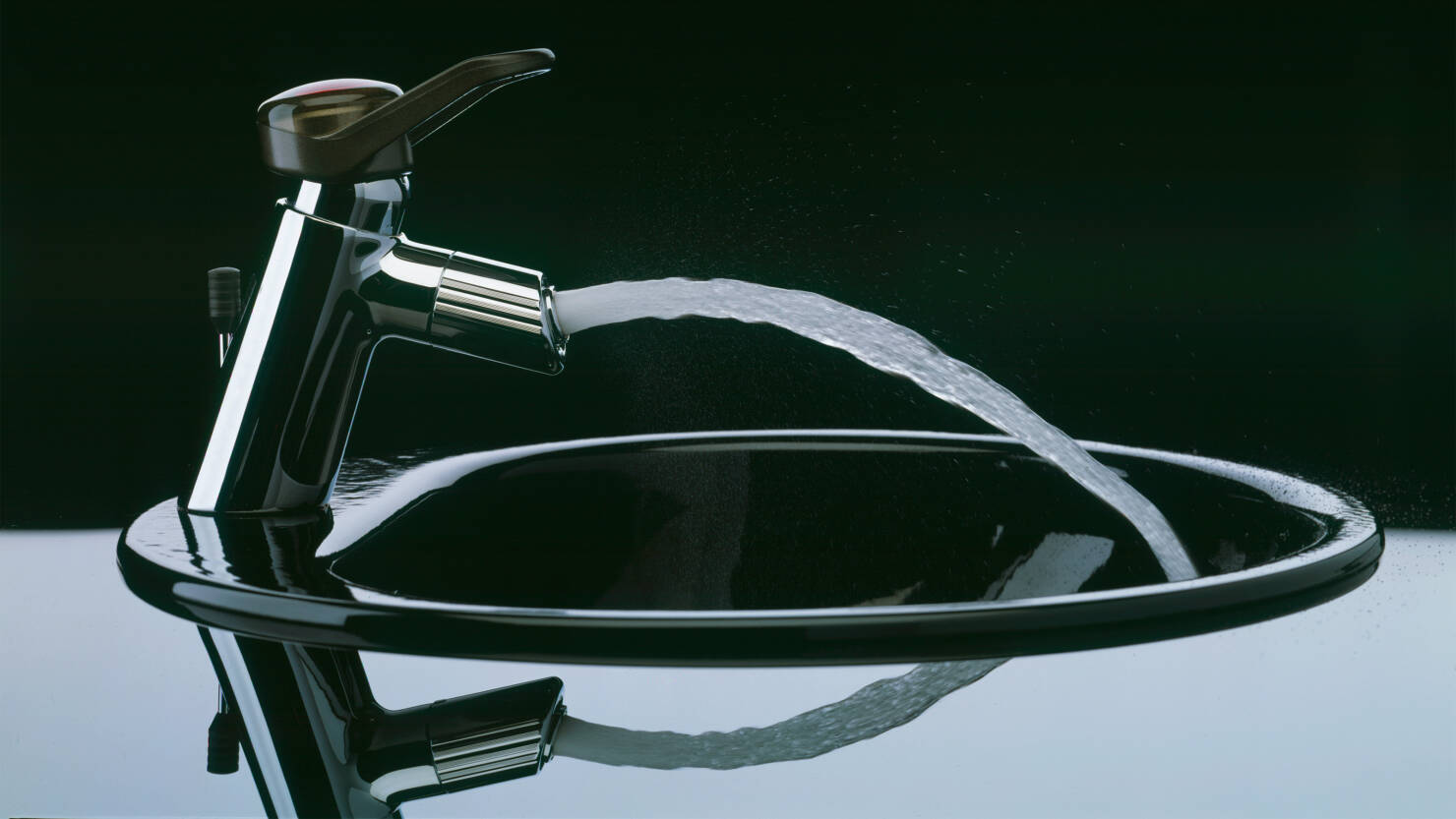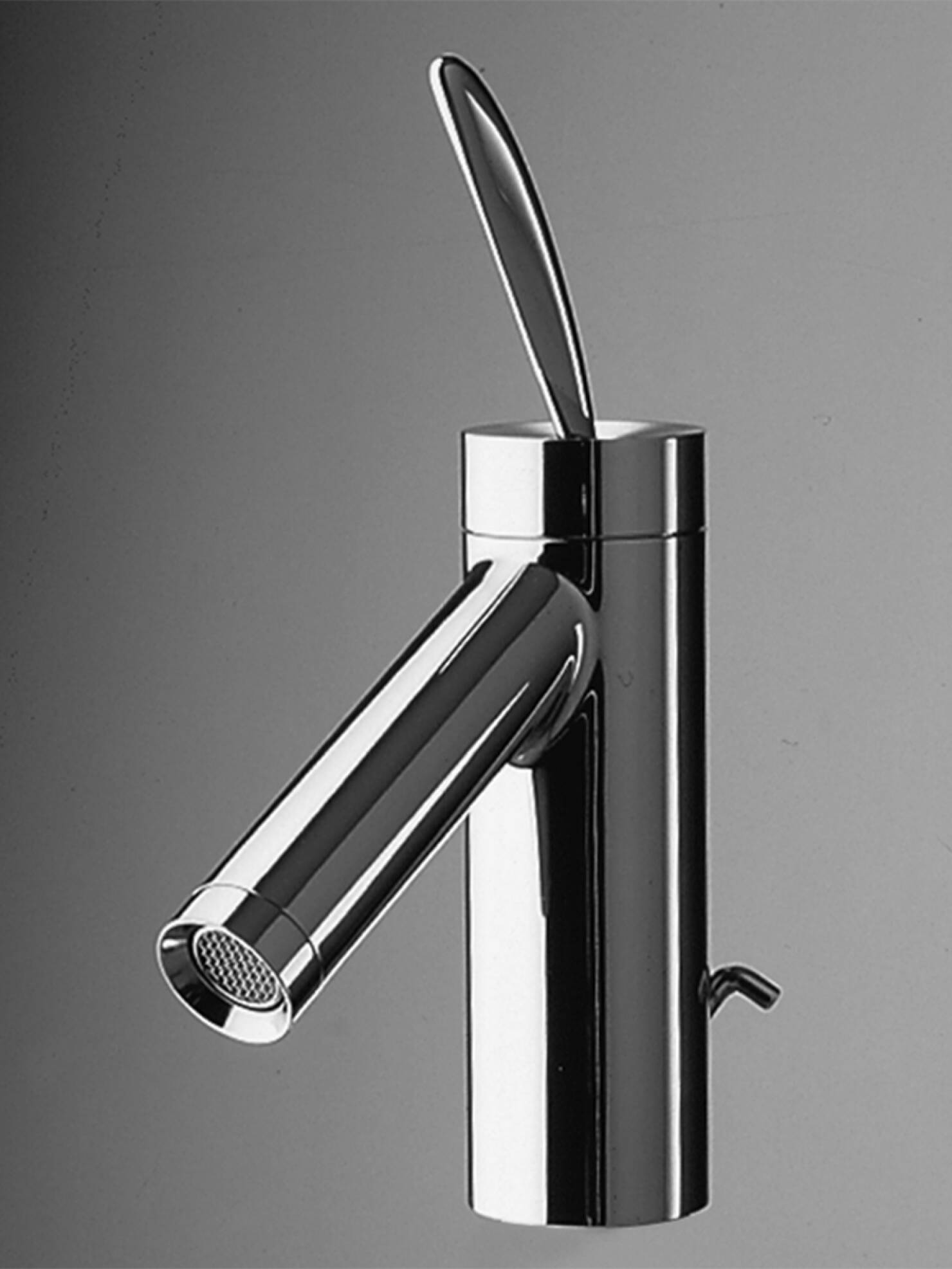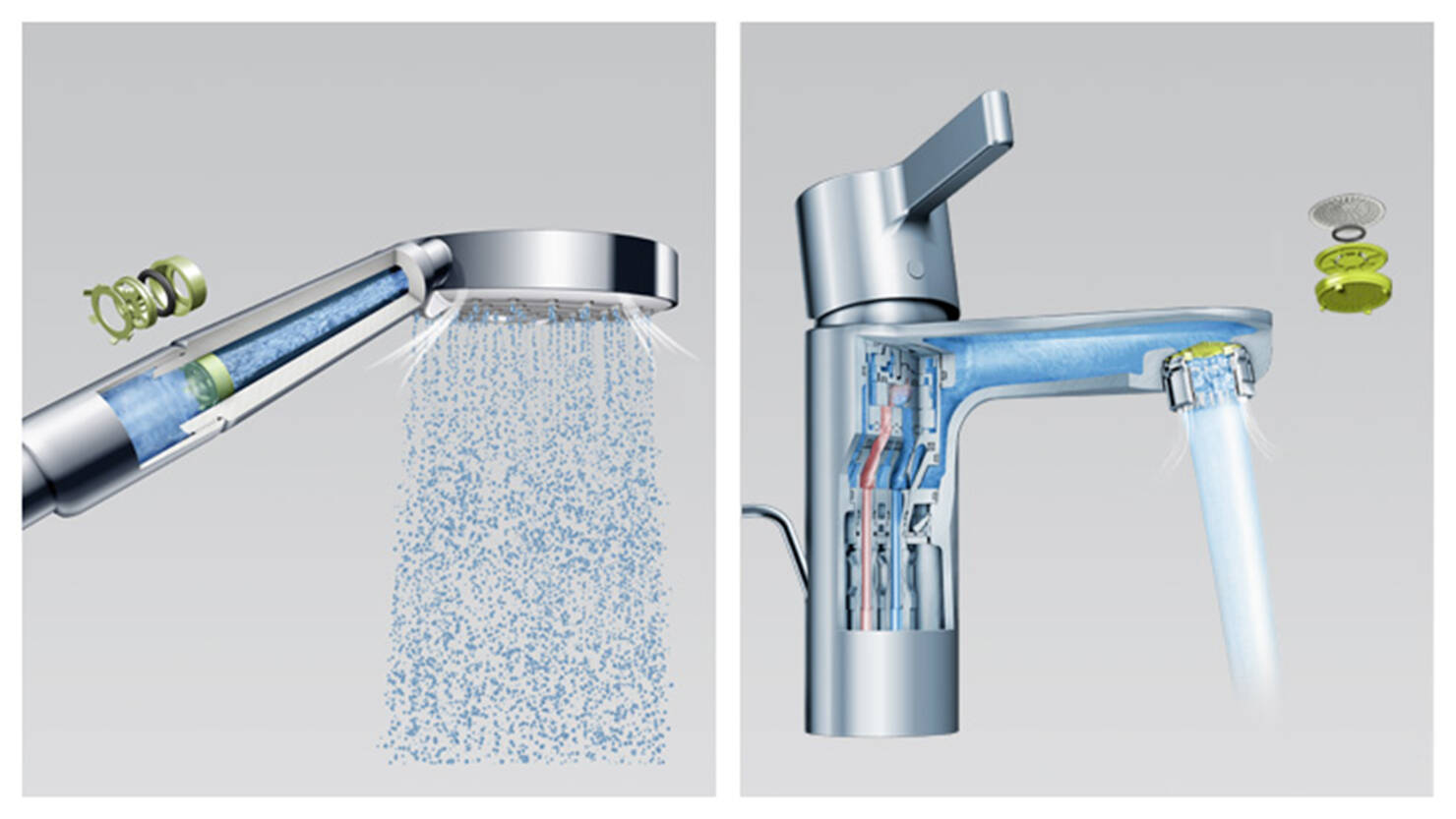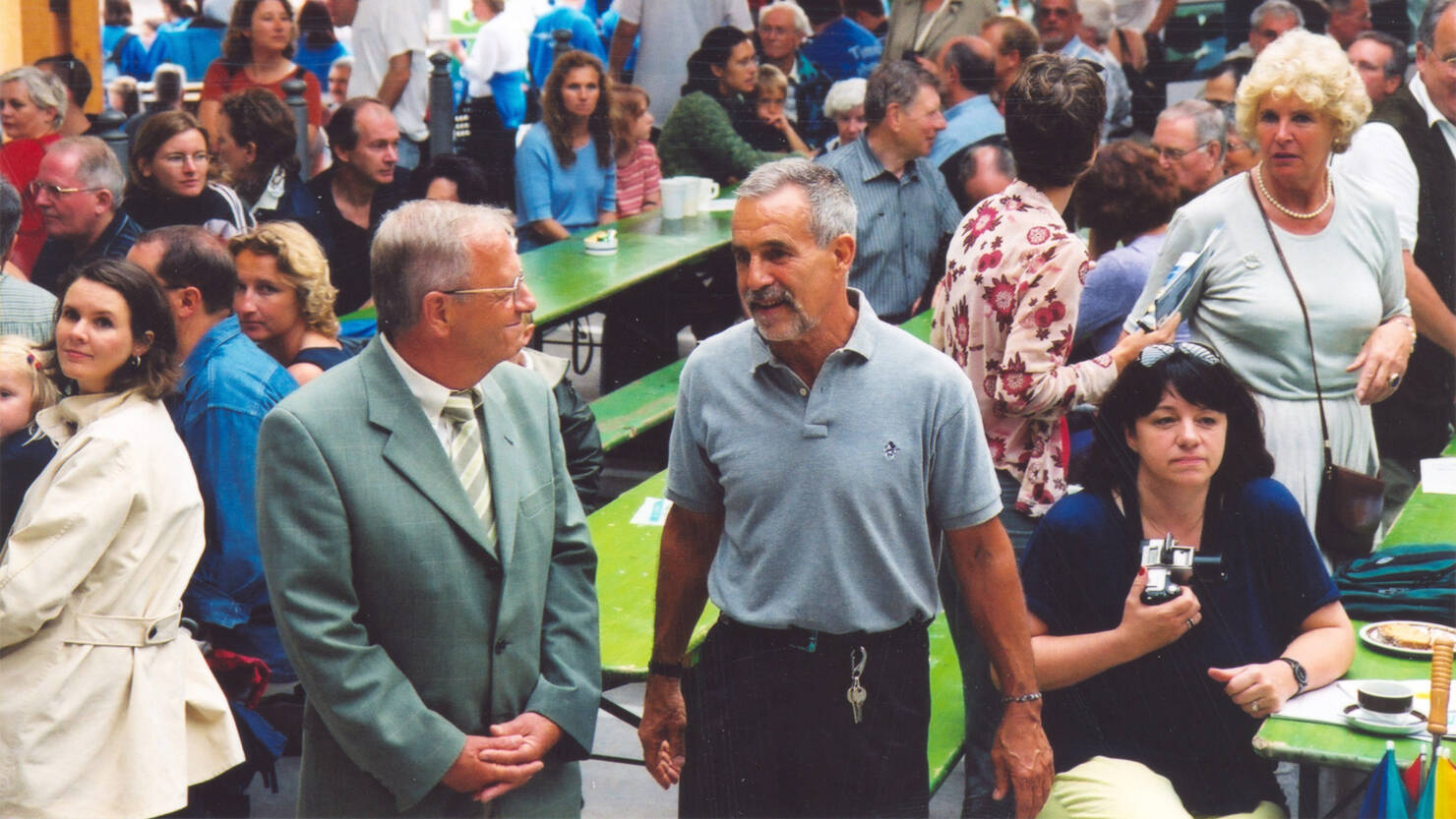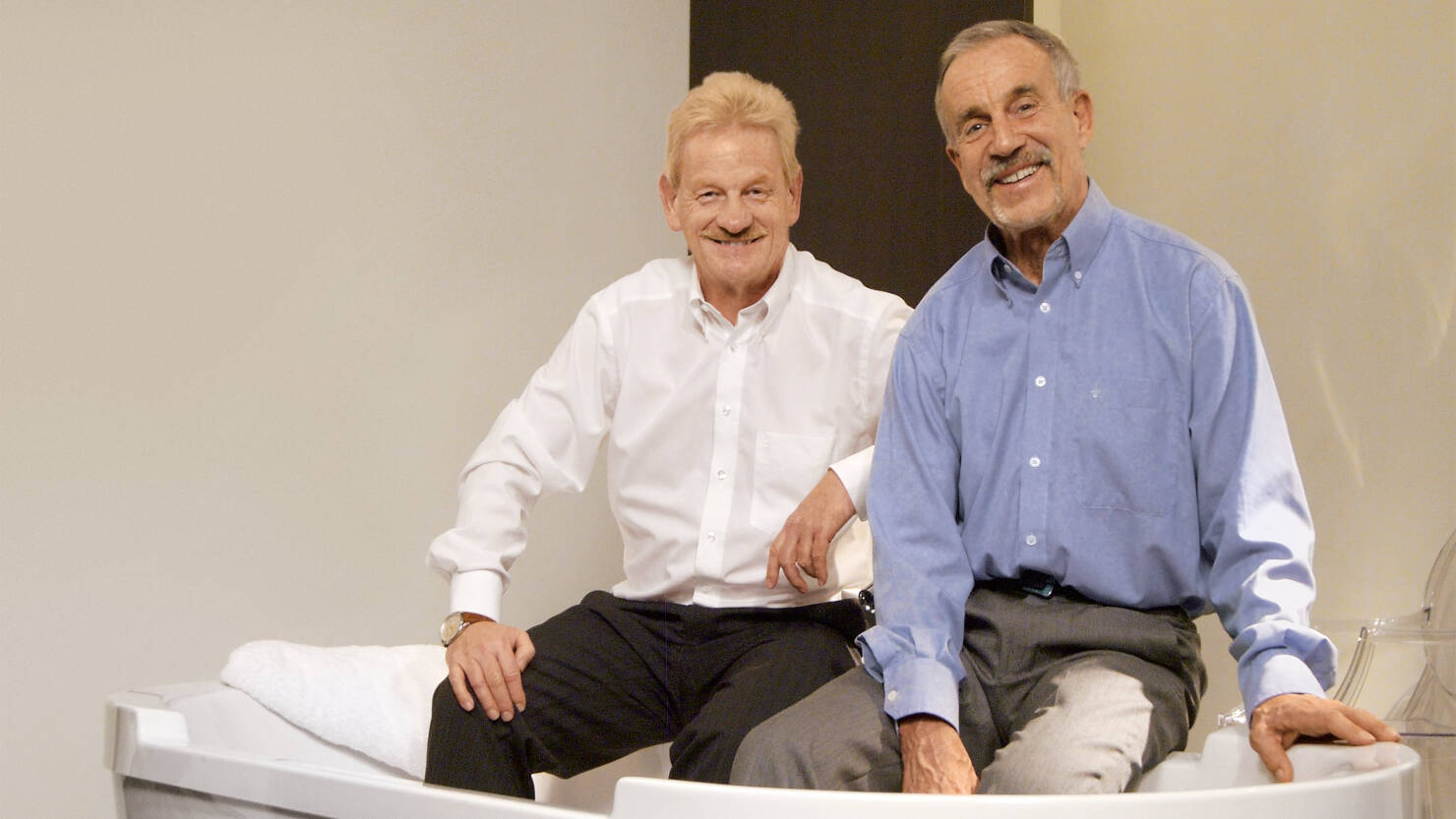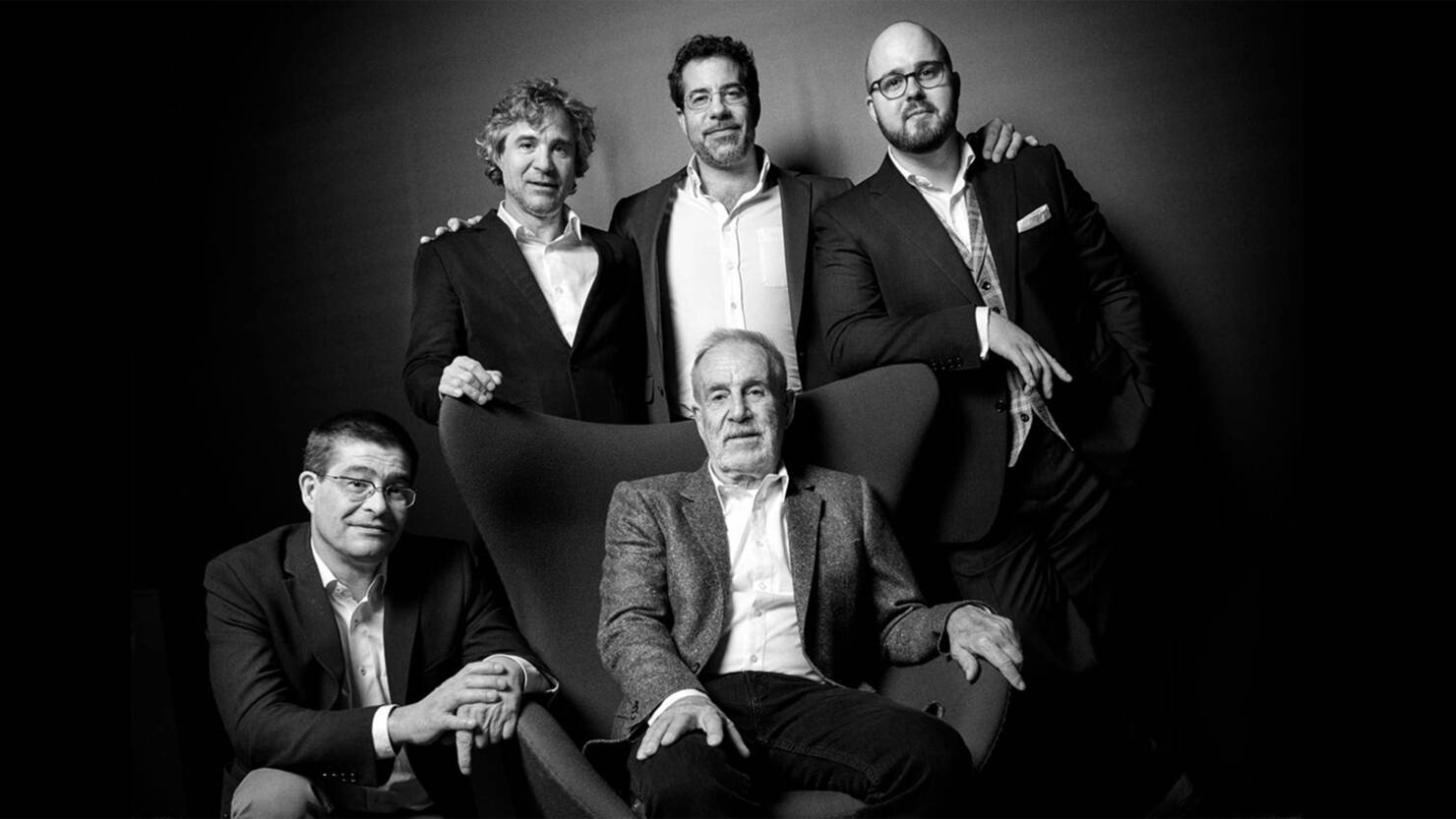 "He said: "You know, I have a company and we make faucets." We started chatting. We really hit it off. It was Klaus Grohe. This guy is and has always been unbelievable. Full of ideas and passion."

Philippe Stark, designer
Klaus Grohe: design pioneer of the 20th century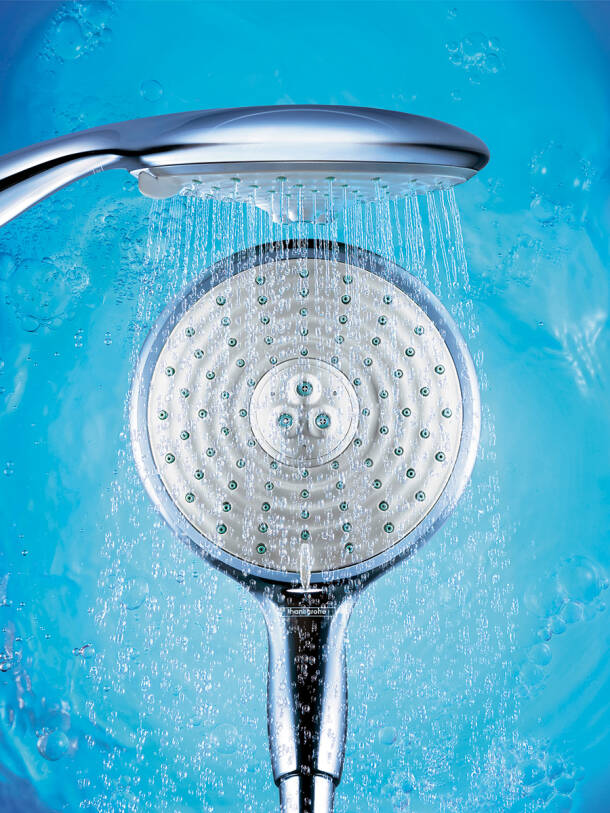 Working with external industry designers, Klaus Grohe introduces "good form" in the bathroom in the late 1960s. He enlists the help of Andreas Haug and Tom Schönherr of frog design, later
Phoenix Design
. The design agency based in Stuttgart still designs all of the key products of the premium hansgrohe brand to this day. In the early 1990s, Klaus Grohe gets
Philippe Starck
 on board. The CEO manages to win over the interior design legend for the
all-new designer brand
AXOR
. The new AXOR CEO Philippe Grohe is also seated at the table, representing the next generation of design pioneers. AXOR also develops innovative ideas for the
future of the bathroom
 with
Antonio Citterio
, who is followed by additional internationally renowned designers.
Allegroh, Uno, Raindance: it's raining design awards
Speaking of internationally renowned, Klaus Grohe and his company manage to transform quite a few product names into brand names that are well known the world over, whether it's the first shower ranges,
Selecta
 (1960s) and
Tribel
 (1970s), or the first single lever mixers,
Allegroh
 and
Uno
(1980s). In the 90s,
AXOR Starck
 brings the new archetype of a sink faucet to the bathrooms of the world, and
Raindance
 becomes the embodiment of "shower enjoyment" in the 2000s. It's raining design awards.
Looking back at the Klaus Grohe era, one thing is clear:
everything this man touches turns to gold. 
Not only for the bathroom, company, region, and family, but also for the environment.
Klaus Grohe's passion: water as the elixir of life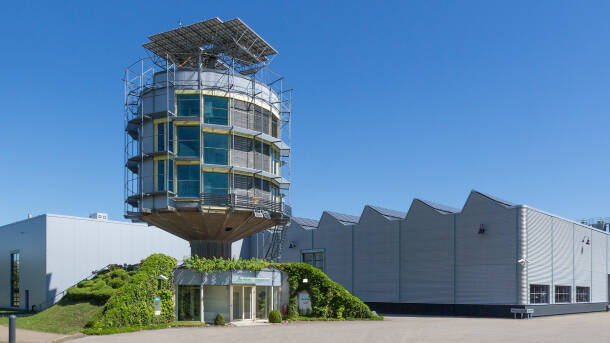 It's the 1980s – the age of turbocapitalism. But Klaus Grohe isn't looking for growth at any price. He makes environmental thinking and acting a maxim in Hansgrohe product development and production. With an environmental pioneer at the helm, the sanitation company based in the Black Forest sees itself as an advocate for water. What develops out of a love for home becomes a "green" benchmark in the industry. In 1992, follows the construction of what was then the largest roof-integrated solar power plant in Germany, located next to the plant in Offenburg.
Climate protection begins with showering and washing hands
In 1995, the state of Baden-Württemberg presents the first environmental award to an industrial company: Hansgrohe. The company is also certified in accordance with the EU's Eco-Management and Audit Scheme – a first in the sanitation industry. Numerous environmental protection measures and awards follow, from waste management, carbon-neutral projects, and the sustainability report to recycling and heat recovery. Klaus Grohe, aka "Mr. Green Mind," expands the range of water and energy-efficient products with convenient functions, thus conserving resources in millions and millions of households, hotels, and public buildings around the world. And he initiates the Hansgrohe Water Symposium, drawing numerous multipliers in research, politics, and media to Schiltach. One thing is certain: Klaus Grohe's environmental thinking and acting are more than just a mere drop in the ocean.
"Climate change is already a reality today. When it comes to minimizing CO2 emissions, all of society needs to get involved. We're paving the way today for the day after tomorrow."

Klaus Grohe, 1990
A new generation in the global family business
Even as he says goodbye to Hansgrohe, Klaus Grohe shows what a farsighted entrepreneur he is, passing on the torch to the new CEO Siegfried Gänßlen and his sons in 2008. He himself remains Chairman of the Supervisory Board until 2015. Globalization, digitization, and emotionalization of the bathroom and kitchen are the primary topics of the next generation. The honorary citizen of his hometown, Schiltach, founds the Klaus Grohe Foundation in 2009 and the holding company Syngroh Capital GmbH in 2017. But that's a different (family) story…