Your Visit to Schiltach
The Hansgrohe Aquademie: Address, Opening Times, and Contact
We look forward to welcoming you to the Hansgrohe Aquademie in Schiltach, whether you're taking part in a seminar, involved in a customer visit, or would like to explore the museum. Here you'll find all the information you need to optimally plan your journey to us in the Black Forest.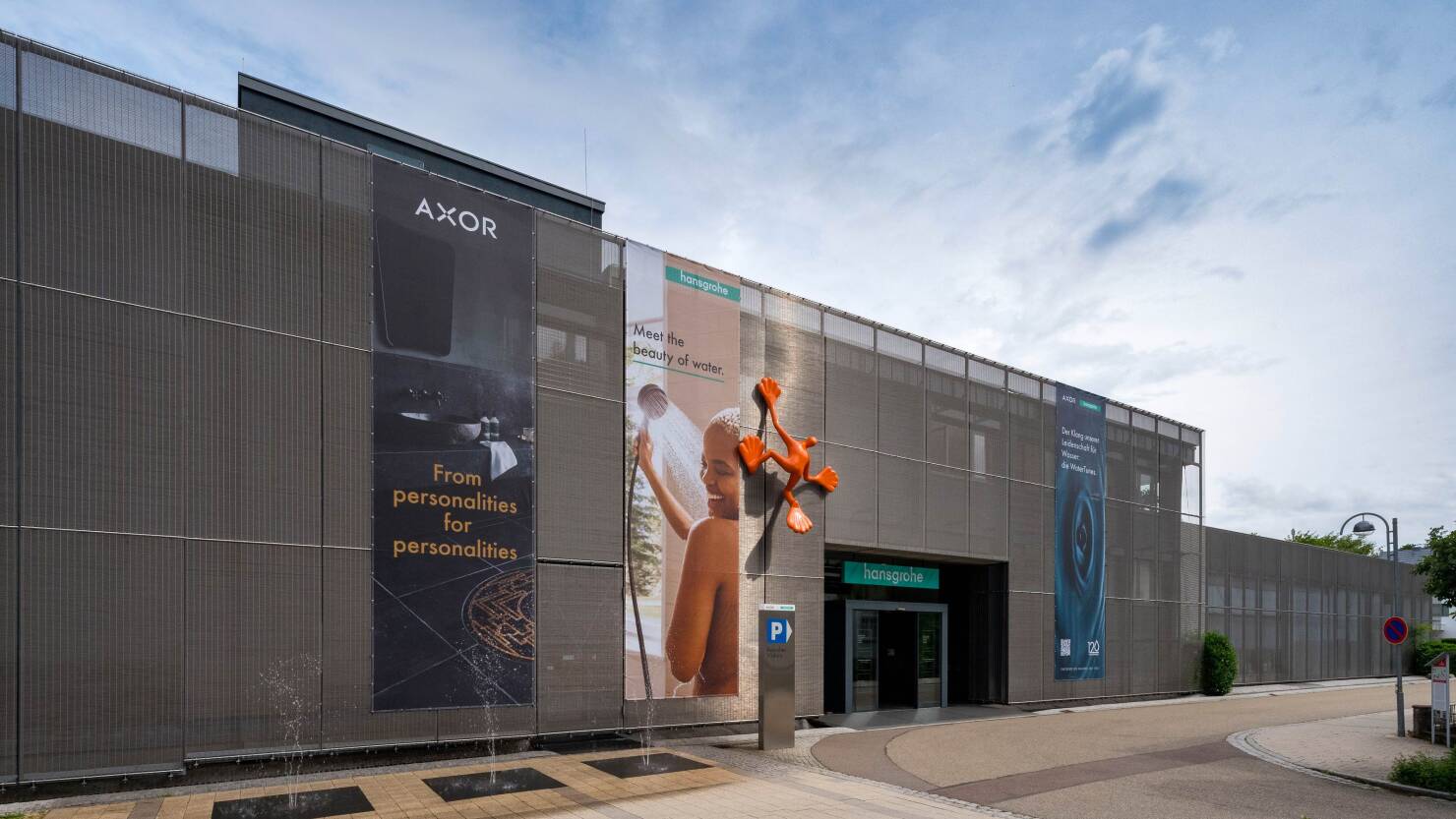 How to Reach the Hansgrohe Aquademie
Your journey to us will take you through Kinzig Valley – past mountains, fields, rivers, and half-timbered houses. It's not only the natural landscapes of the Black Forest and picturesque old town of Schiltach that are worth seeing: a whole host of experiences also await you at the Hansgrohe Aquademie. Whether you're interested in our products, attending a seminar, taking part in a factory tour, or visiting our museum, here we have compiled the most important information you'll need for your journey.
Address
Hansgrohe SE
Hansgrohe Aquademie
Auestrasse 9
77761 Schiltach
Germany

To the Route planner

Barrier-free access.
Opening Times
Monday to Friday: 7.30 a.m. to 6.00 p.m.
Saturday, Sunday, public holidays: closed
The Hansgrohe Aquademie will be closed from December 16, 2023 until January 7, 2024.
Before Your Journey: What You Need to Know about Your Visit
Now that you've decided on a date and planned your route to Schiltach, we would like to provide you with some additional information about your visit:

Admission is free of charge.
No sales: Please understand that we do not sell any products at the Aquademie. You have the opportunity to try out our products in the Showerworld. Register now! You can also feel free to peruse our exhibitions in peace and quiet or arrange an appointment for a product consultation.
Refreshments: Whatever your plans are for the day, you'll need to have a bite to eat at some point. Feel free to stop by our Café-Bar and try out our cakes and light dishes.
Contacts for Visitors
If you're interested in visiting the Hansgrohe Aquademie and have a few questions or concerns, we're happy to help.