Services for Trade Partners and Visitors
Learn More about the Bathroom – with Consultations and Seminars
The Hansgrohe Aquademie offers a variety of services for trade partners and visitors, giving you the opportunity to get to know us and our products. We can put together a tailored program for trade customers. A factory tour will provide you with insight into the production process. And we offer a variety of seminars to sanitation specialists who would like to learn more.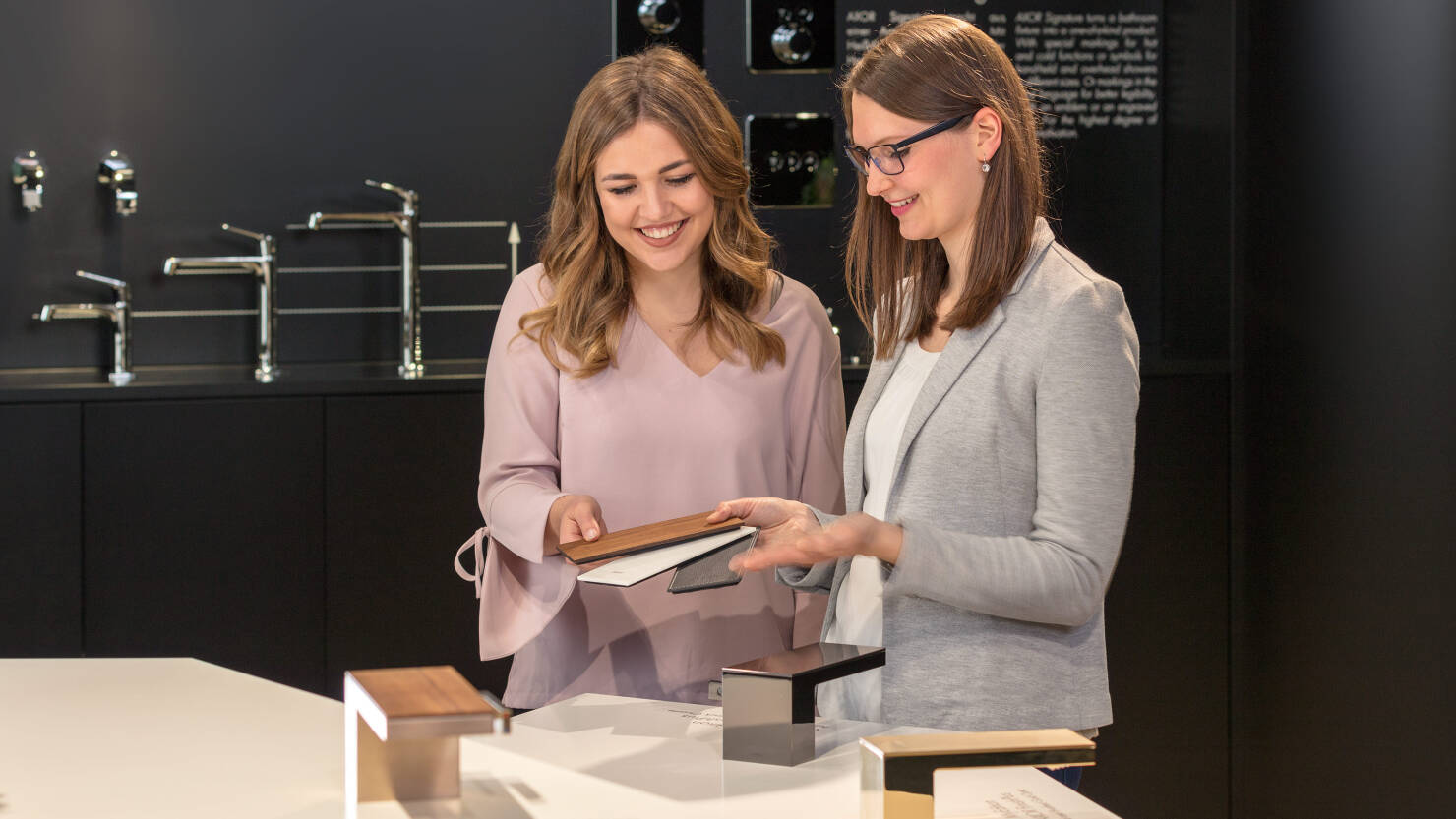 Trade Partners Can Gain Insight into Production
The best way for trade partners to obtain comprehensive information about a
global player in the sanitation industry
 like Hansgrohe is to speak to the employees in person. And it doesn't end with a superficial introduction: the Aquademie provides sanitation professionals, architects, and designers with a look behind the scenes at our company. For our national and international trade partners, we'd be happy to put together a tailored program with personal support provided by the Aquademie team.
Our Supporting Program:
Tour of the factory: We'll provide you with insight into the production process and show you how our products are developed, processes are carried out, and what we consider manufacturing quality to be.
Tour of the exhibitions: We'll show the exhibitions of our brands.
 Visit to the Showerworld with test showers rounds off the program to perfection.
Everything is taken care of during your visit. We'll offer you a comprehensive package and take care of meals, the transfer, and booking the hotel.
You Can Find Answers During Your Consultation on AXOR and hansgrohe Products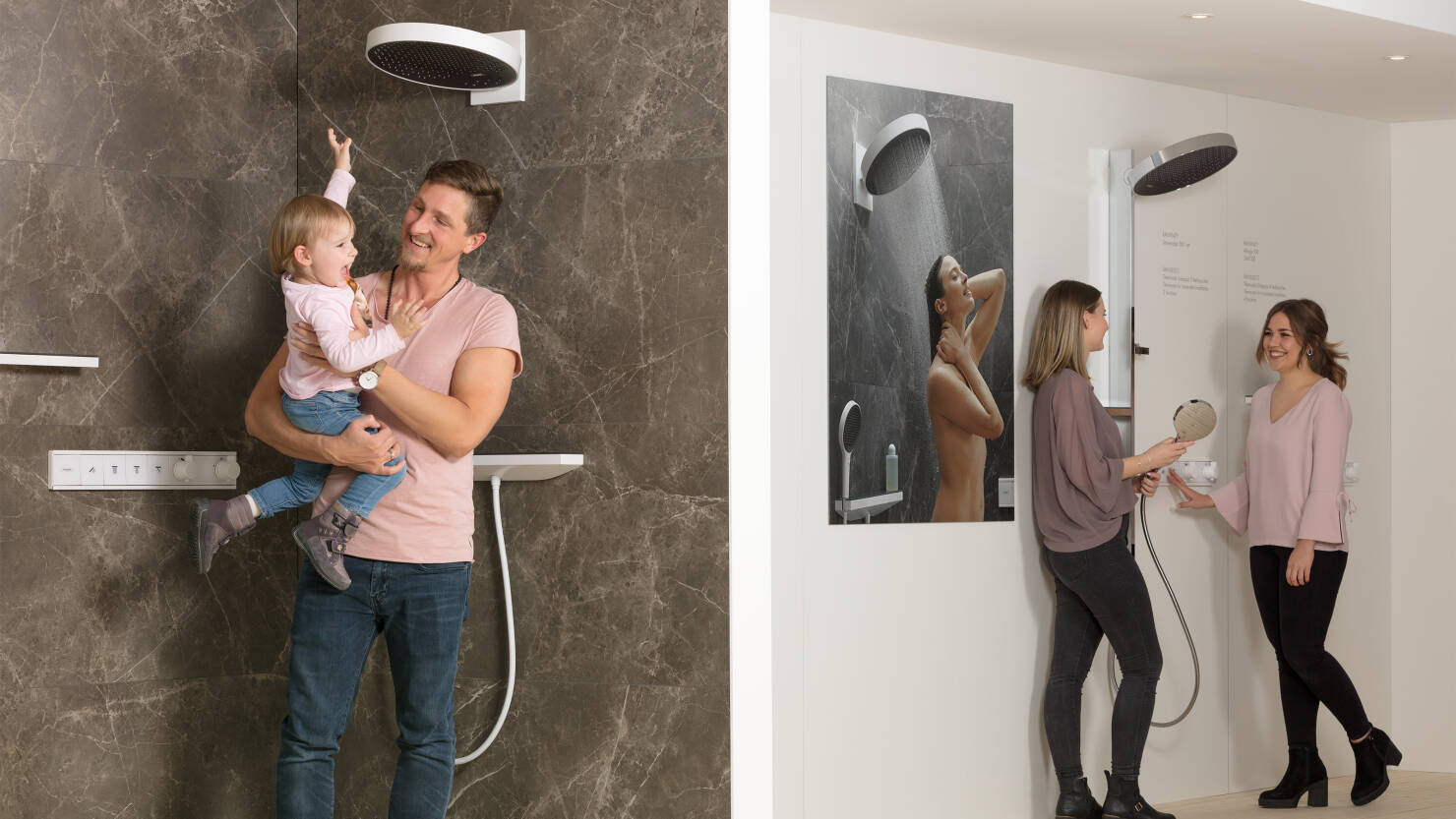 There's lots to think about anytime you're planning a new bathroom or looking to modernize an older one. From installation, the tiles, and the ceramic to showers and faucets, everything needs to be selected and coordinated. And that requires good planning. We can help with consultations on the products of our
AXOR and hansgrohe brands
.
Whether you as a sanitation professional arrange an appointment with your customers or you as a private person come to us with your bathroom plan, we'd be happy to advise you – with a
tailored, nonbinding, and free consultation
.
Benefits of a Tailored Product Consultation
Our consultants can show you the appealing forms and functions that can be applied to the element of water.
Our consultants go into detail about the functions of our bathroom and kitchen products,
They show you potential product combinations,
They inform you of current trends in bathroom design,
They advise you on the latest bathroom technologies.
Simply speak to us for an hour and you'll have a clear idea of which showers and faucets you'll want to use to highlight your bathroom.
Try Out Our Products – at the Test Showers
It doesn't have to end with a consultation alone. Simply step into the shower yourself. Once you've felt the soft spray of water on your skin, it won't take you long to decide which shower belongs in your bathroom, which is why we recommend you combine the consultation appointment with a visit to our
Showerworld
.
Arrange an Appointment for a Consultation
Register for a product consultation: we can reserve some time for you on Tuesdays between 1 and 6 p.m. Give us a call or send us an e-mail – preferably at least one week in advance. Please plan approximately one hour for the consultation. We look forward to hearing from you!
Hansgrohe Seminars: Expertise for Business Success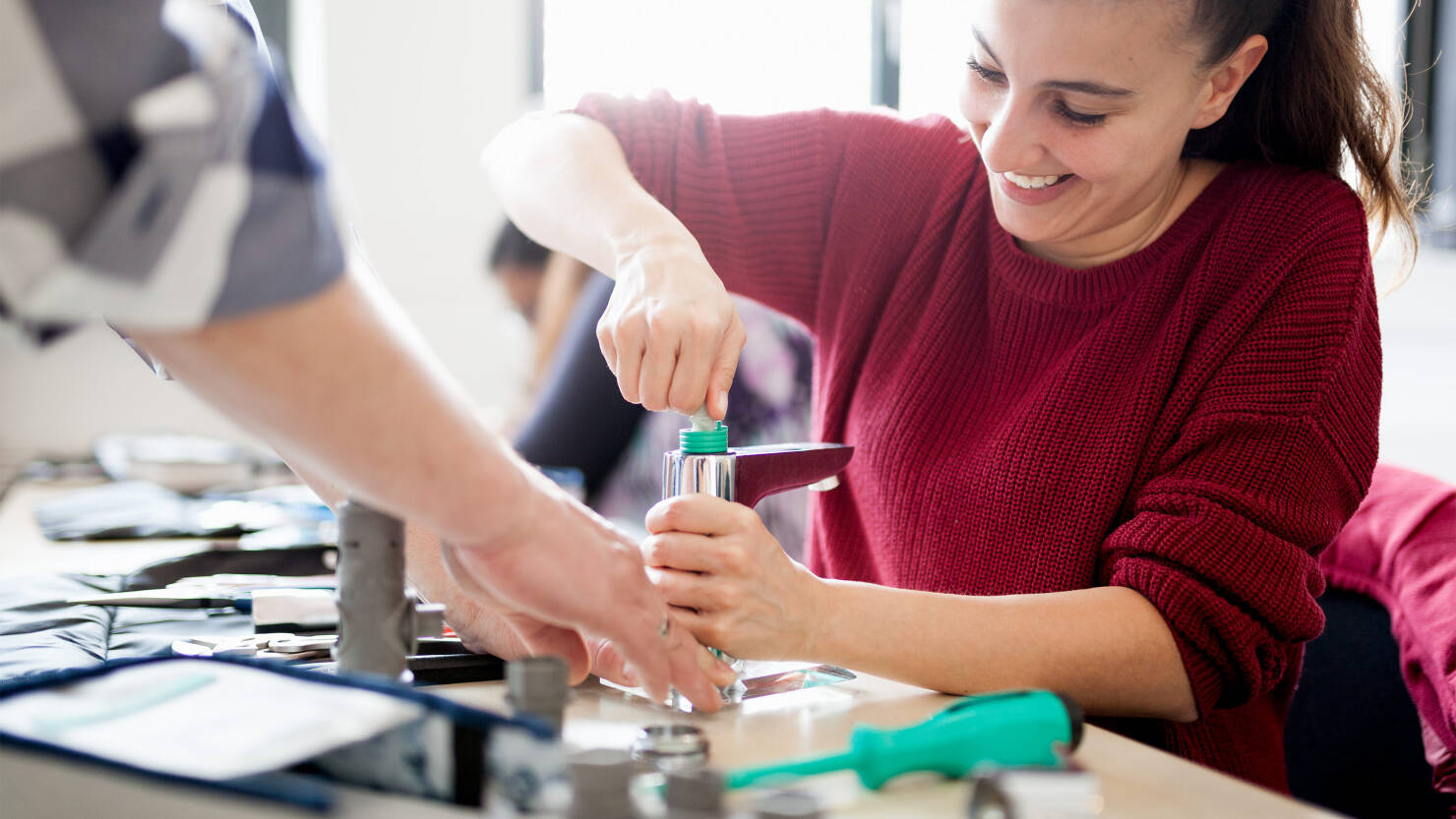 The sanitation industry and its environment never stop evolving. If you want to keep up, you need to learn new things and expand your knowledge, as your know-how and expertise have a profound impact on how your customers perceive you. These factors are key for a company's
competitiveness and future potential
.
This is where the Hansgrohe Aquademie comes in. Our comprehensive training program is designed to keep our trade partners
up to date
.
Our courses are suitable for
Sanitation professionals,
Entrepreneurs in trade,
Exhibition consultants, architects, and planners,
Sanitation industry newbies.
We provide training on topics such as
Sanitation technology for beginners and professionals,
New technologies,
Modern marketing tools,
Current trends in general design and bathroom design,
Company and personnel management methods.
We've expanded our range of seminars over the years and further tailored the curriculum to the requirements of our trade partners. Our experts offer courses all year at the Hansgrohe Aquademie in Schiltach and at locations near you
throughout Germany
.
New Knowledge Awaits You: Discover the Program and Register for the Seminar
Our range of seminars is as diverse as the needs of our trade partners. Discover them for yourself and find the perfect seminar on our
website for trade partners
, which contains a comprehensive list of courses and registration details.