Remote working, part-time, parental leave, diversity, and inclusion
The Hansgrohe Team – Because It's the Work Environment That Counts
Work often takes up much of our day, as we contribute our time, efforts, and abilities. So it's all the better when the work environment is just right and when we can share the day-to-day work with colleagues who accept us as we are and appreciate our efforts. These aspects are important especially when it comes to looking for a new job. If you're interested in Hansgrohe as an employer, you're probably wondering: "Is the company a good fit for me and my life?" To help you answer this question, we'd like to provide you with some insight here. To start with, it's worth mentioning that flexibility, diversity, and inclusion play a key role in the Hansgrohe team. We aim to offer a diverse team every opportunity.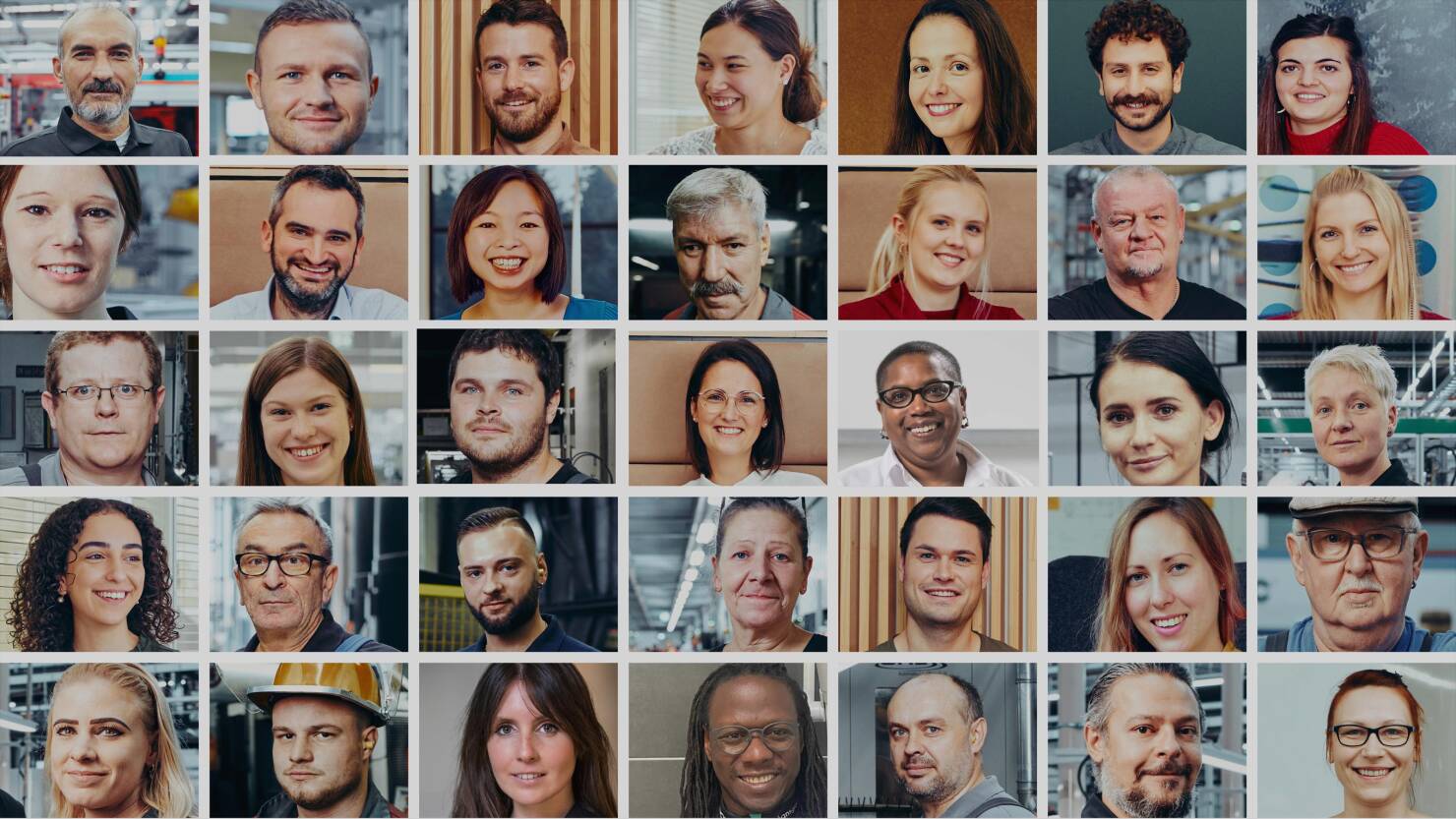 Shared Values Unite Us – and Make Us a Team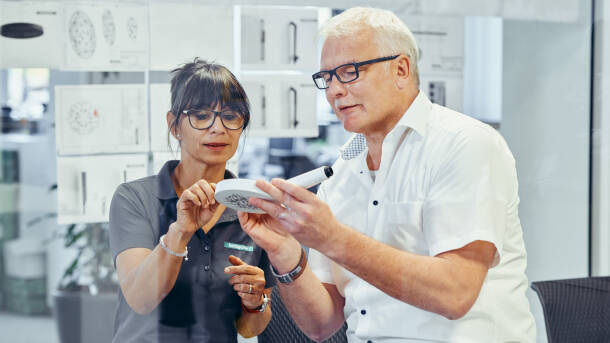 At Hansgrohe, we view ourselves as one big team. You can actually feel our team spirit whenever you talk to us, as we simply look for people who are not only qualified, but also open-minded and eager to help. We appreciate and trust each other and provide one another with fair feedback. If you value these characteristics too, the chances are very good that you'll feel right at home with us at the company and enjoy working here. After all, together we can grow professionally and personally.
Our Four Core Values: How We Treat Each Other at Hansgrohe
With Passion
We're proud to be a part of Hansgrohe and approach our tasks with a high degree of motivation. Otherwise, it would be just about impossible to develop new ideas and create products that inspire our customers and partners alike. True to our vision: we bring water to life.

With Appreciation
We treat each other with respect and provide one another with fair, constructive feedback. We share our opinions openly, appreciate the efforts of others, and help each other out.

Teamwork
We're open with each other, show interest in those around us, and support and motivate one another. We pull off our best ideas, our most beautiful designs, and our biggest coups together – as a team. We're proud of our achievements and eager to actively shape the future.

With Trust
​​​​We fulfill our agreements, make decisions together, and always follow through. We have the freedom to act independently.
Diversity Is Our Strength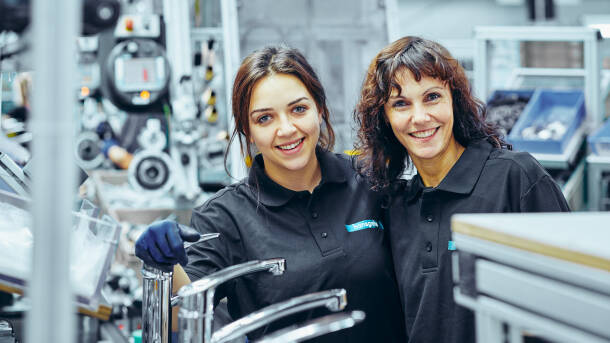 A team is successful when everyone contributes their ideas, experience, and talents. A team is strong when everyone feels heard, seen, and accepted. In short, diversity is what makes a team strong. We at Hansgrohe believe that wholeheartedly.
We're a diverse company with a global focus. We employ around 5,000 people across three generations with unique life stories that are much more similar than they are different.
Empathy
 and learning from each other are essential. The best results can be achieved when employees have different life experiences and can thus contribute
new perspectives
. This is a key success factor at our company.
Clear Commitment to Greater Diversity and Inclusion
We at Hansgrohe would like to strengthen and further promote the diversity of our team. It's important to us that our employees know that they can be themselves,
feel accepted
, and all have the same opportunities – regardless of age, ethnicity, nationality, or gender identity. Regardless of physical or mental abilities, religion, ideology, sexual orientation, or social background.
​​​​​​​We vouch for this conviction with our good name: the Hansgrohe Group
signed
the
Diversity Charter
 in 2021. We as a company therefore voluntarily undertake to operate as a role model in terms of diversity and inclusion at all times.
Equality: Communicating with Each Other, Looking after One Another
Signing the charter represents
a commitment to ourselves
 to campaign for more inclusion and equality for everyone at our company. A dedicated team is working on anchoring diversity and inclusion issues deep within our company.
The project team focuses on
listening, learning, and self-reflection
 in its work, with the aim of further promoting discussion about diversity and inclusion in our team as well as developing and expanding knowledge.
For the project team, the first workshops were about "unlearning" unconscious thought patterns and any potential prejudice. The team would like to raise awareness and encourage employees
to support each other at all times
 and advocate equality for everyone at the company.
​​​​​​​In addition,
processes are evaluated with a focus on equal opportunity
, as well as optimized to ensure they live up to our employee diversity standards. Our objective to "create diversity" is also an integral part of our
leadership principles
.
"Diversity and inclusion are a priority for me, and I'm well aware that change always begins with oneself. It's absolutely essential to reflect on your own thoughts and behavior. Listening, empathy, and learning can make a huge difference and improve the situation. I would like to serve as a role model."

Hans Jürgen Kalmbach, Chairman of the Executive Board, Hansgrohe SE
Acknowledging the Many Aspects of Life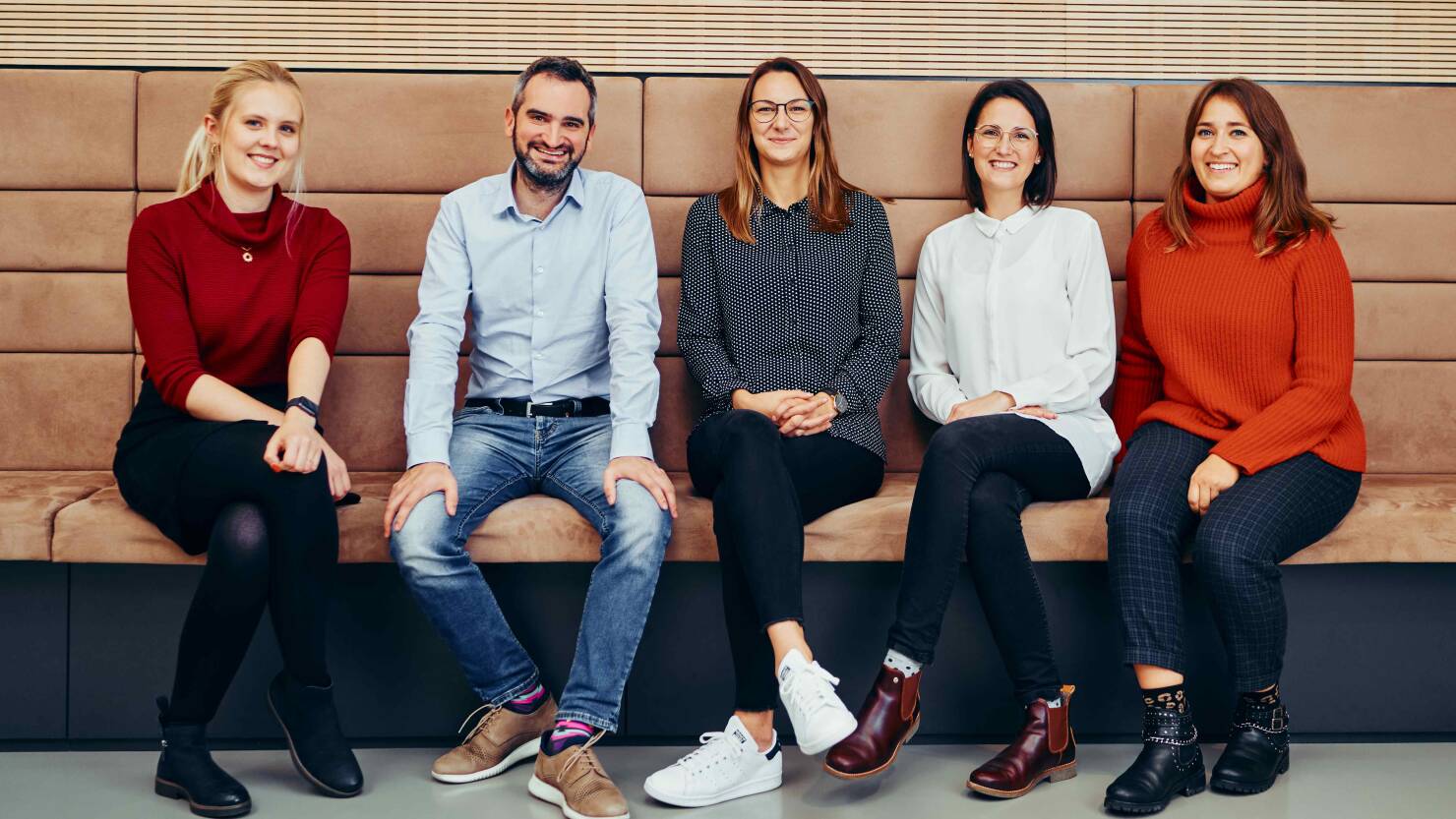 Our lives are just as diverse as our personalities. Some of us would love to spend a year abroad, while others are having children. Someone else might be looking after a relative or raising children on their own. It's not always easy to juggle everything. But at Hansgrohe, we want everyone to be able to
balance their personal and professional life
. This, too, should allow us to achieve a higher level of equality – and increase everyone's satisfaction over the long term.
Remote Working, Part-Time, and Parental Leave Are Self-Evident at Hansgrohe
​​​​​Whether you're interested in reducing your working time or taking a sabbatical, we offer a whole host of work time models to choose from. As a family-friendly company, Hansgrohe is eager to find the ideal solutions and include everyone. Our aim is to create the optimal balance between the employee's personal life and career. And our employee app, Hans! ForYou, can keep you up to date at all times when you're away.
Hansgrohe employees...
Benefit from comprehensive health management
Know their children are in good hands – whether in vacation childcare or at the future company day care center
Can work full-time or part-time and take advantage of customized parental leave
Enjoy an extensive training program
Can do their work at the office or remotely from another location, in coordination with their team. We're therefore setting new benchmarks in remote working with many innovative ideas and initiatives.
Trust, Responsibility, Flexibility – Everyone Benefits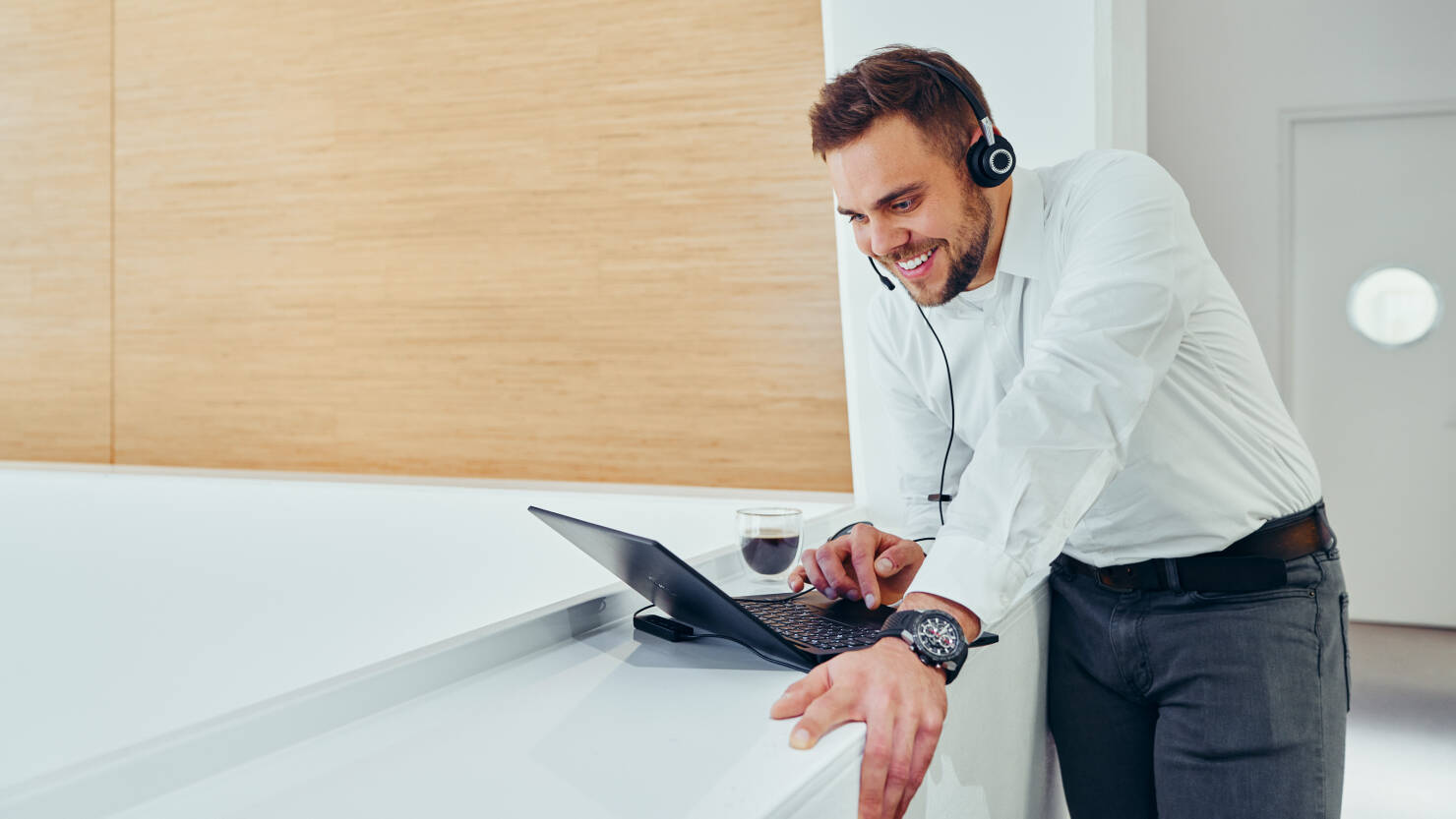 Exactly when and where you contribute your talents increasingly plays a secondary role in many departments at Hansgrohe. Where permitted by the work environment, our employees can
work remotely
.
However, we're aware that not everyone can or wants to work from home. Many prefer to do their work at the office, while others require a certain degree of flexibility in terms of location and time. Because everyone has very different needs, there are no rigid rules for remote working at Hansgrohe. We rely much more on mutual
trust and personal responsibility 
to optimize collaboration. At Hansgrohe,
it's entirely up to the teams
.
Regardless of whether you work in administration, marketing, or sales, you and your team can find the best working model for you, the department, and our external partners.
Live and in Color: Interaction in the New Work Environment
Remote working is common at Hansgrohe; however, our company remains a location of interaction.
Personal exchange at the office
 continues to be of the utmost importance for us as a team. What is changing, however, is the role of the physical spaces: the workplace with immovable desk is becoming less and less important. New forms of collaboration are taking hold in our day-to-day work, whether with
agile project management, knowledge work across multiple teams, or creative techniques
. And office spaces are adapting accordingly.
​​​​​​​Software, hardware,
digital transformation
, new work: we're ready!
"We allow the teams to decide themselves how best to organize collaboration at Hansgrohe, always taking the needs of our customers into account. Our employees are independent and experienced enough to know when they need to be in the office and which tasks they can complete efficiently at other locations."

Frank Semling, member of the Executive Board, Hansgrohe SE