The Hansgrohe Group
Supervisory and Executive Board
The supervisory and executive board of the Hansgrohe Group work together for the success of the company. The operational management is in the hands of the members of the executive board. Standing beside them is the supervisory board, which monitors the executive board's work and represents the interests of shareholders, Hansgrohe SE, and our employees.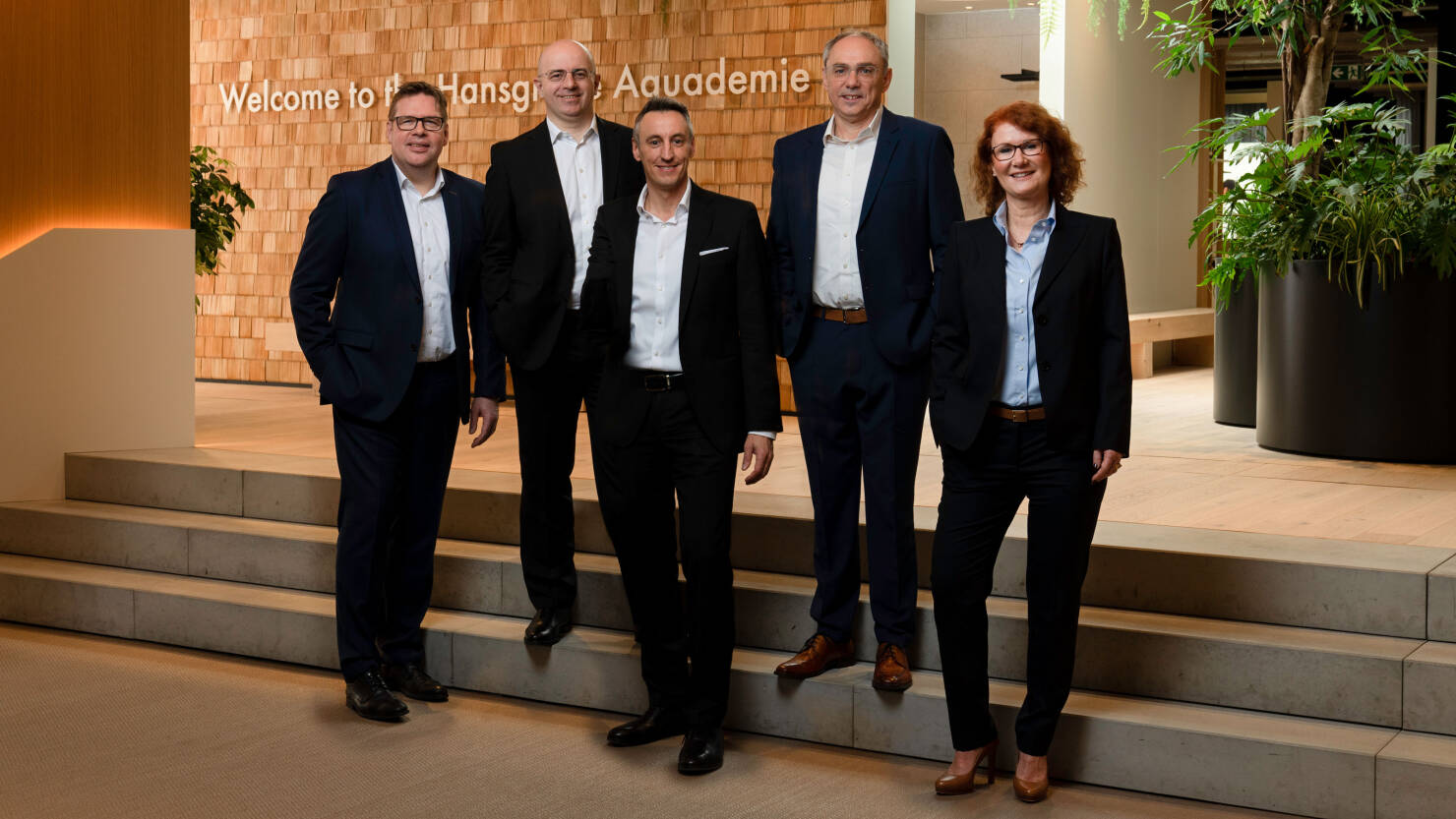 The governing bodies of the Hansgrohe Group
Supervisory board of Hansgrohe SE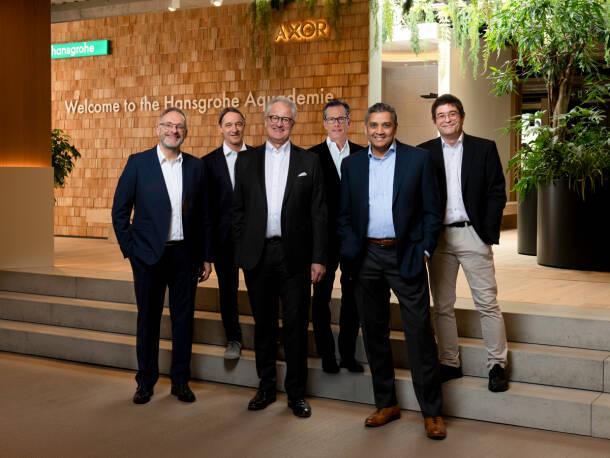 The shareholders of Hansgrohe SE are represented in the supervisory board. The majority shareholder is the Masco Corporation, headquartered in Livonia, Michigan. The corporation currently holds a 68 percent share of Hansgrohe SE. With more than 20 subsidiary companies, Masco is one of the largest manufacturers of products for the house building and home improvement market. The company has had shares in Hansgrohe SE since 1985.
The
Klaus Grohe
family of Schiltach has 32 percent share of Hansgrohe SE with its administrative and holding GmbH, Syngroh.
Members of the supervisory board:
Klaus F. Jaenecke, Chairman
Jai Shah, Deputy Chairman / Group President, Masco Corporation
Keith Allman, President and CEO, Masco Corporation
Richard Grohe, supervisory board member
Matthias Dittmann, elected employee representative
Juergen Naehr, elected employee representative
Hansgrohe SE executive board
Five executive board members
conduct the business
of the Hansgrohe Group. Each of them has his or her own clearly defined area of responsibility. They also represent our company externally.
Members of the executive board:
Hans Juergen Kalmbach, Chairman of the Executive Board
Frank Semling, Chief Operating Officer, Deputy Chairman
Christophe Gourlan, Chief Sales Officer
Sandra Richter, Chief People Officer
André Wehrhahn, Chief Financial Officer