Apply now and get started
Whether vocational training, cooperative studies or internships for pupils: step into the future today.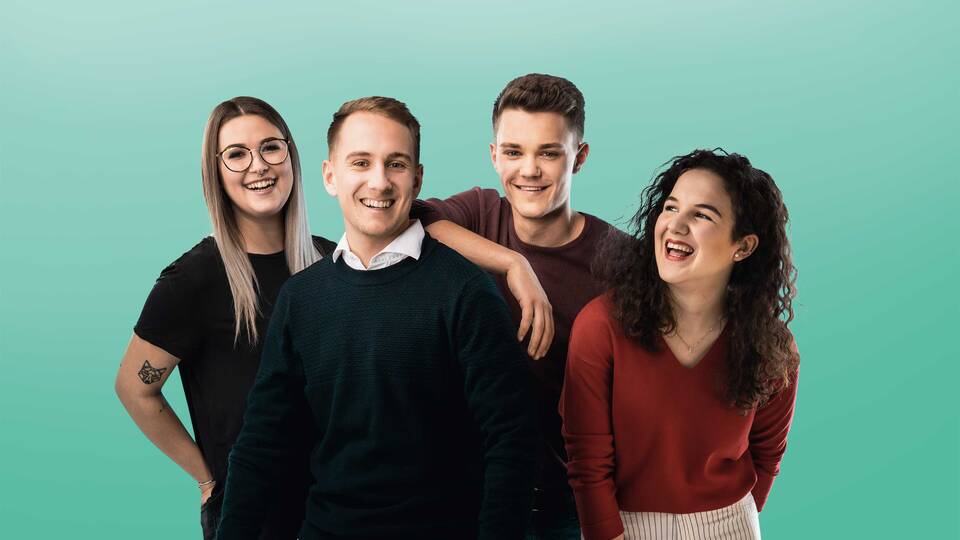 Vocational training, cooperative studies and more
Vocational training offers with outstanding career prospects
When it comes to your vocational training, you should listen to your head and your gut instinct. We give you the right arguments for both. For instance, the fact that we offer superb prospects after vocational training or welcome you to a fascinating world of products and work that makes many trainee's heart beat faster. The choice is yours ...
Veranstaltungen für Schüler
Tauche mit unseren Karriere-Events direkt in die Praxis ein. Lerne Hansgrohe hautnah kennen. Hier findest du alle Events und Veranstaltungen: 
Berufsinfomesse 2023
Die Berufsinfomesse (BIM) bietet am 12.+ 13. Mai 2023 von jeweils 9 - 17 Uhr nahezu 2.000 Angebote zu Ausbildung und Weiterbildung, Berufen, Studium und Praktika im In- und Ausland. Wir sind dabei! Trefft uns persönlich am Hansgrohe Stand in der Baden Arena!
Eltern Tochter Praktikumsnachmittag
Hansgrohe Schiltach
14:00 bis 17:30 Uhr
Ein technischer Beruf oder Studiengang für die Tochter? Warum nicht klassische Rollenbilder hinterfragen und entdecken, wie sich die Berufswelt im technischen Bereich verändert hat und welche Chancen sie bietet? Unser Ziel ist es, Mädchen und jungen Frauen die technische Vielfalt beruflicher Perspektiven bei Hansgrohe aufzuzeigen und sie zu ermutigen, ihren individuellen Stärken und Interessen zu folgen. Bei einem praktischen Projekt in unserem Ausbildungszentrum können die Mädchen gemeinsam mit den Eltern ihre technischen Fähigkeiten auf den Prüfstand stellen. Klischeefrei und unabhängig von Voruteilen möchten wir berufliche Orientierung geben und ermutigen unvoreingenommen alles auszuprobieren - egal welcher Beruf es am Ende wird!