Our designer
Antonio Citterio – Gentleman of Design
Antonio Citterio is an architect, designer, and perfectionist. He has shaped Italian design like hardly anyone else. A combination of timeless designs and high-quality materials characterizes his uncompromising hand. His objects, interiors, and architectural concepts are always reserved – completely in the sense of function. The same is true for Citterio;s bathroom collections and kitchen faucets for AXOR.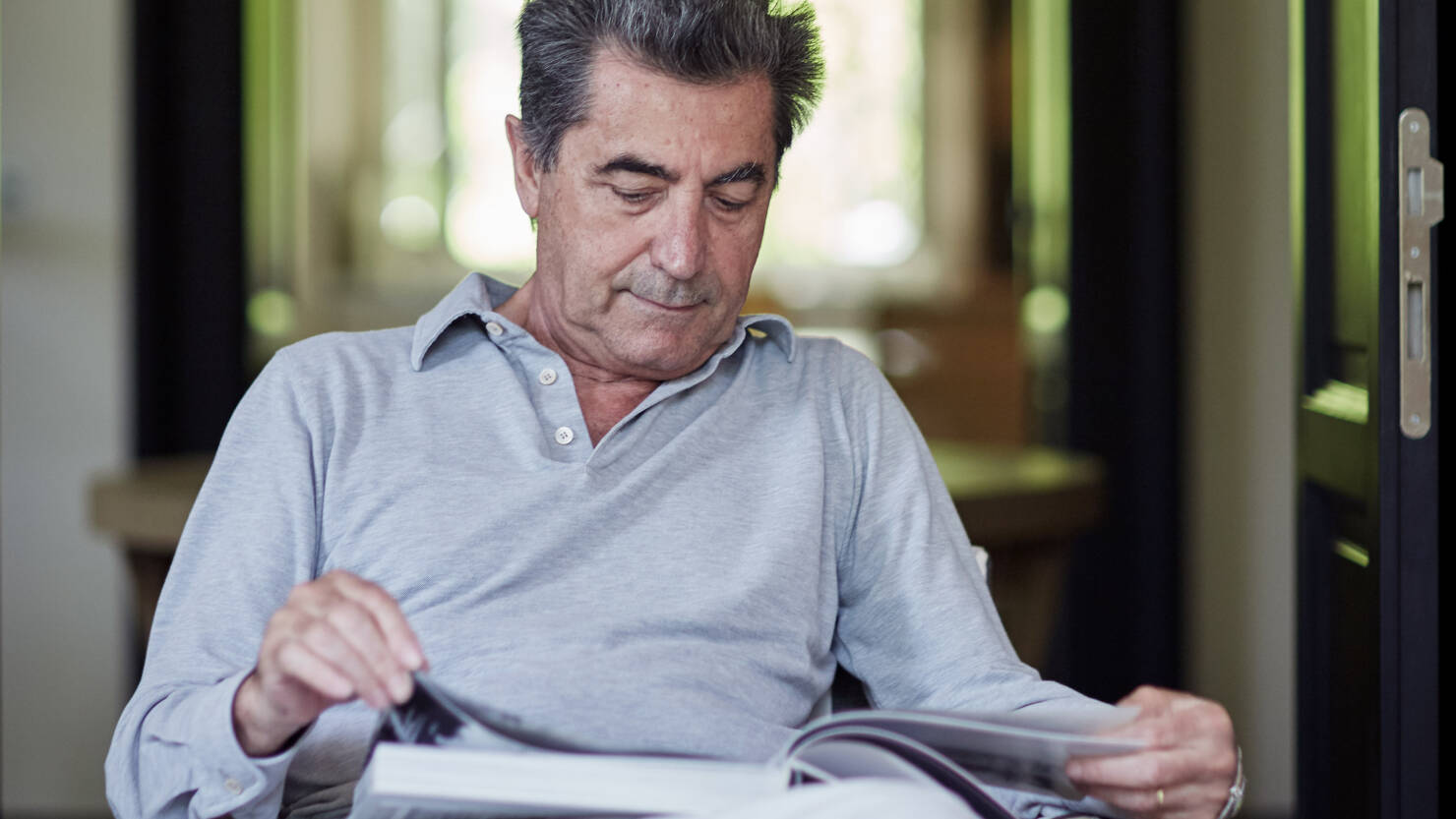 Master of elegance and timeless designs
​​​​​​​Antonio Citterio is probably the most prominent architect among the world's renowned designers. Together with his creative and studio partner Patricia Viel, he designed numerous residential and commercial buildings, luxury apartments – including in Hamburg's Elbphilharmonie – and hotels for the luxury brand Bulgari.

As an architect, Citterio starts with the space and its function for people. As a designer, he transfers this principle to his products and brings architecture and design together. The designer, who lives in Milan, thus develops a restrained yet timelessly elegant design vocabulary. Antonio Citterio has his very personal style to thank for the unofficial title "Gentleman of Design."
Bathroom design meets home decor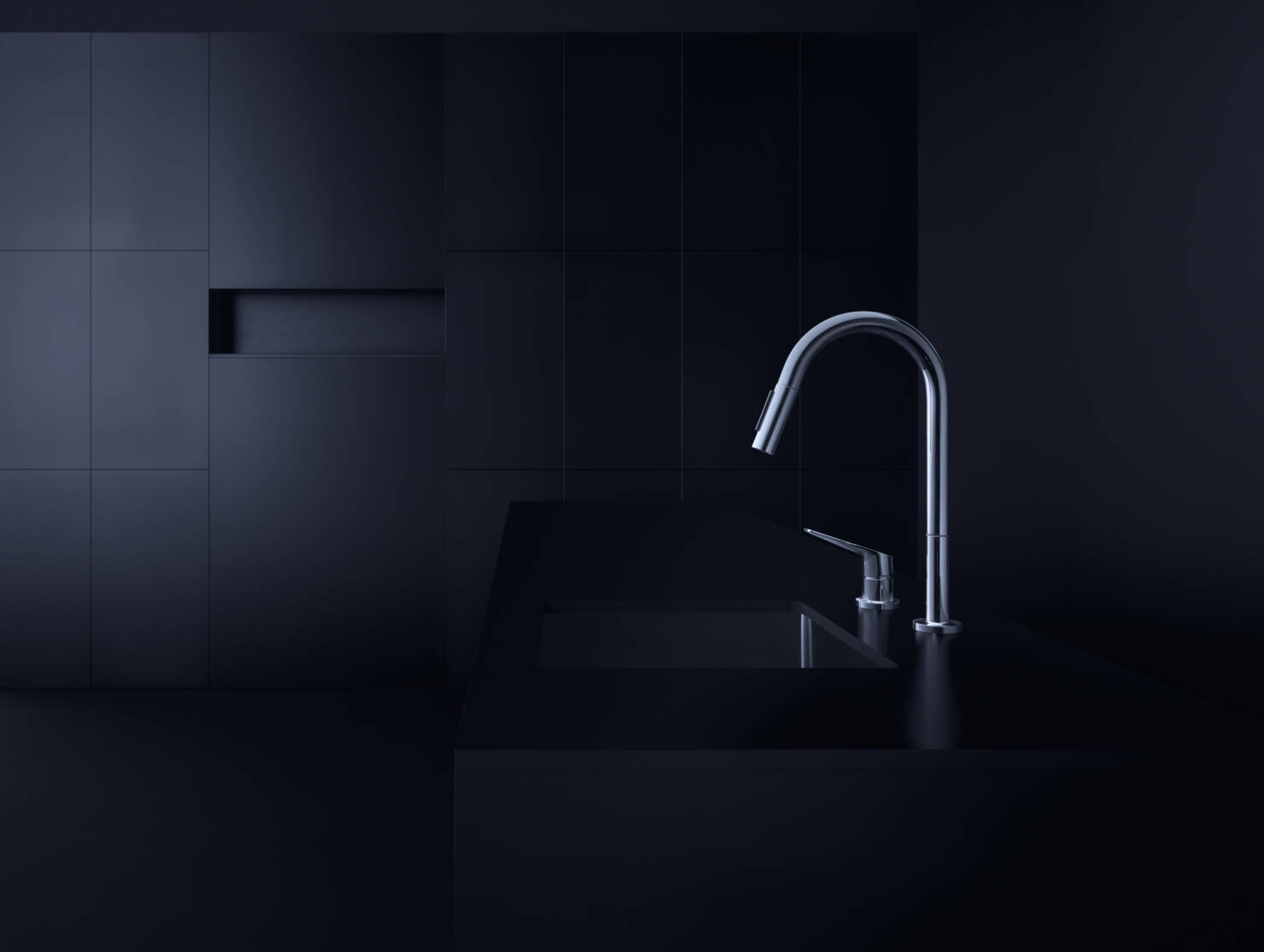 Antonio Citterio's unique style is also reflected in his bathroom collections for AXOR. The first collection, AXOR Citterio, came about in 2003. Inspired by the design of the neoclassicism of the 1930s, the faucet series enjoyed worldwide success, especially in luxury hotels, and received multiple awards.

​​​​​​​It was soon followed by two more collections, AXOR Citterio M and AXOR Citterio E. The AXOR Universal accessories line elegantly rounds out the Antonio Citterio design program. Numerous AXOR brand kitchen faucets, with their various shapes and functions, also bear the unmistakable handwriting of the Italian designer.
Designer of the new modern
Antonio Citterio, born in 1950 in the northern Italian town of Meda, designed his first piece of furniture at age 18, in his father's workshop. He promptly won a design prize with the cabinet design. Even before he finished his
architecture degree at the Polytechnic University of Milan
, Citterio opened his first design office at the age of 22. He collaborated with designer Terry Dawn from 1987 to 1996.
In 1999, he joined architect Patricia Viel in founding an architectural and design studio. Today, it's world-famous under the name CITTERIO-VIEL & PARTNERS. The studio executes
international orders for luxury hotels, offices, and urban construction
. Added to that are showrooms, exhibition concepts, and communication strategies. Since 2006, Antonio Citterio has taught at the Academy for Architecture in the University of Lugano in Mendrisio, Switzerland.
To Antonio Citterio and Patricia Viel's website:
citterio-viel.com