Our designers for AXOR and hansgrohe
Phoenix Design: Think tank with distinction
Phoenix Design is one of the world's most eminent names in product and industrial design. The Stuttgart-based design studio makes everyday objects desirable with an extra boost in emotions – around the world, at that. For more than 30 years, Phoenix Design has also shaped the products by Hansgrohe.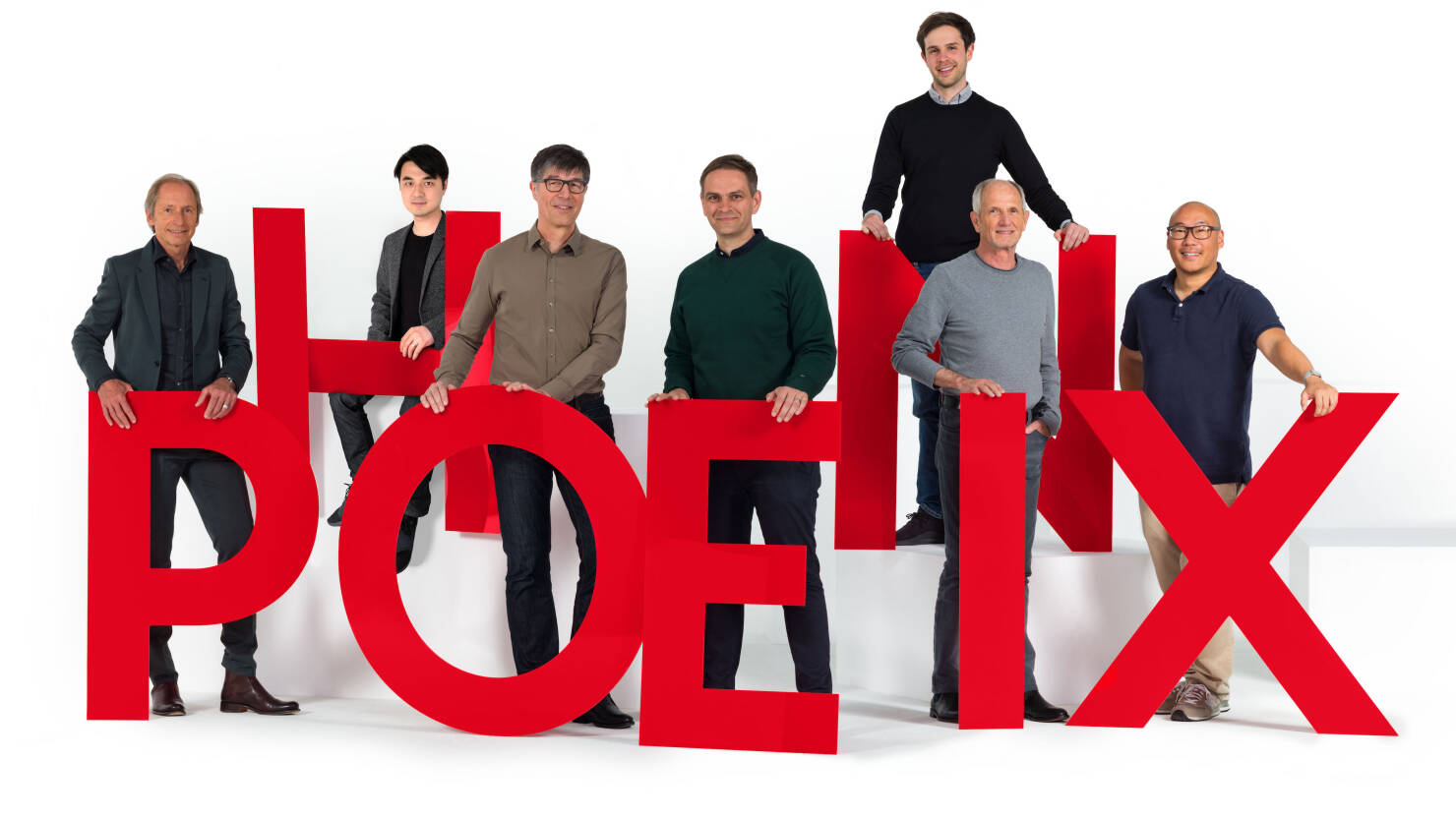 Creative Team from the Southwest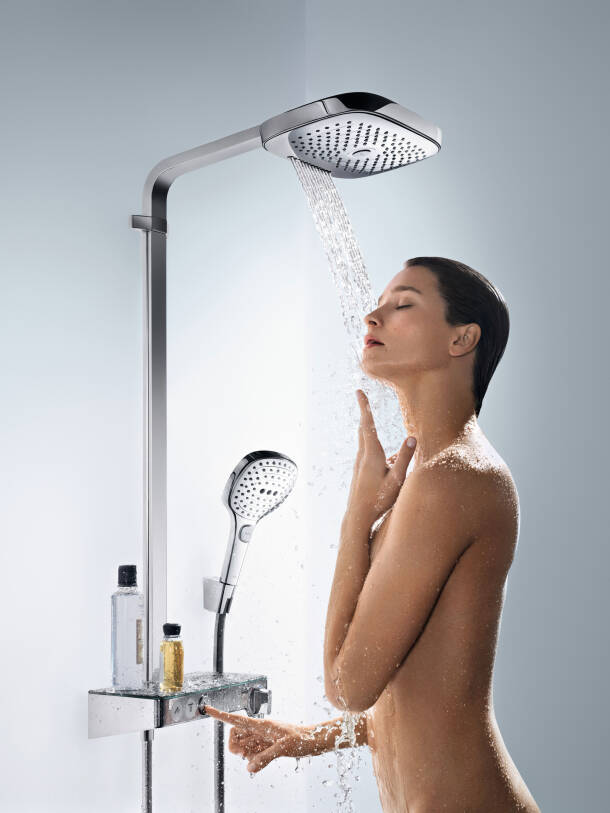 Phoenix Design focuses on clean, modern lines – whether in faucets, office chairs, or gymnastics equipment; for showers, smart phones, or service robots. The design studio from Stuttgart designs products that function, give pleasure, and help the environment. The team of roughly 80 designers relies on self-explanatory interaction between user and product, aiming to use it to make the identity of a brand come alive in a touching way. It's not uncommon for these creative minds to succeed in a balancing act between functionality and magic. Product design and the layout of digital interfaces are closely interlocked these days. That is why roughly one third of the studio's employees work on projects having to do with interaction design.
The Stuttgart studio's success proves them correct: Phoenix Design has received more than 800 renowned design prized to date. The design workshop has been named the best "Design Studio" at the international iF World Design Guide for many years in a row, and also took first place in the iF ranking Best of Design Studios 2014 – 2018 in 2018. This is why they're considered a leading, independent design studio for product and interface design worldwide. And thanks to the collaboration with Phoenix Design, the Schiltach faucet and shower specialist is one the Top 3 listed companies in the iF category INDUSTRY: Bath (Industry: Bathroom).
Partners for 30 years: Hansgrohe and Phoenix Design
A long history bonds Phoenix Design and Hansgrohe. For more than 30 years, the studio has exclusively drafted the product design for the hansgrohe brand's entire product range. Phoenix has also repeatedly designed successful creations for the AXOR designer brand. It was not until the 1970s that design moved into the bathroom. Hansgrohe and Phoenix Design jointly and decisively shaped this change. The creative minds from Stuttgart and the sanitation specialists from Schiltach are truly a successful team.
Hansgrohe and Phoenix Design work together toward an intelligent combination of design, function, and comfort. Their goals are user-friendly bathroom design and products that are technically and aesthetically durable. The designers from Stuttgart have designed all of the hansgrohe brand's key products, including milestones in bathroom design. Among other things, Phoenix Design launched the hansgrohe bestseller Raindance in 2003. With its large spray disc and short, ergonomic handle, this hand shower turned the usual proportions upside down. Raindance made a big splash in the sanitation world: Hansgrohe's sensuous innovation reinvented the market for shower products. Phoenix Design has also won several design awards with many other creations for the Hansgrohe Group.
Phoenix Design: A piece of German design history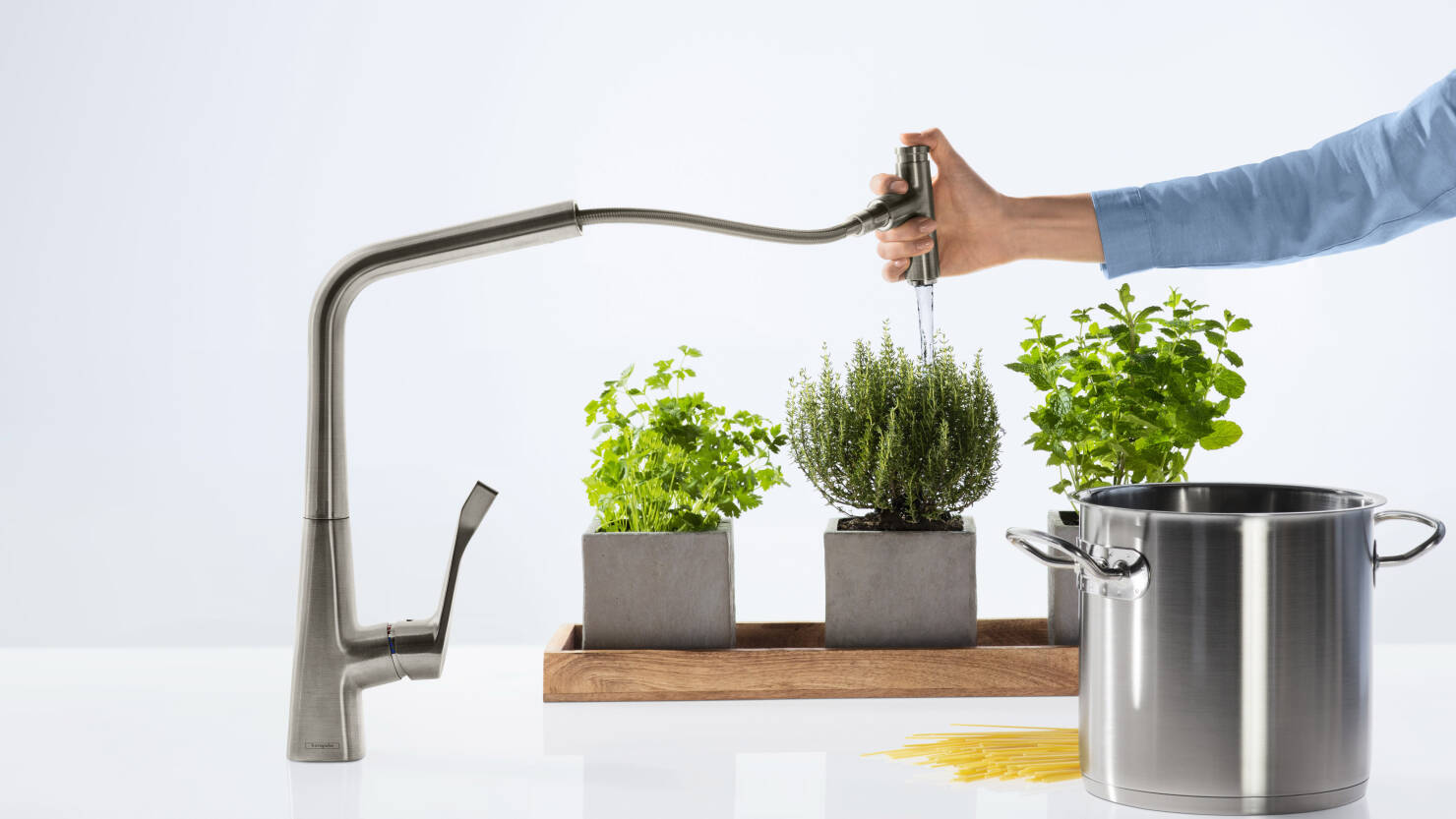 The biographies of the founders of Phoenix Design, Andreas Haug (born 1946) and Tom Schönherr (born 1954) are closely interwoven with the design history of the Federal Republic of Germany. The two caused a sensation in the 1970s at frogdesign, a legendary design studio in Altensteig. In 1987, they established their own studio together.
Today, Phoenix Design is a regular guest at international design fairs and sends their luminaries to lectures around the world. Since 2010 the studio has been represented in China. The new Phoenix Design Shanghai Ltd. has been officially inaugurated in 2017. Munich is another important location for Phoenix Design since 2015. Its own academy promotes young designers. The founders also have the future in mind today: "In 500 years, people will go to museums and view today's 'everyday objects' as the culture of the 21st century," Managing Partner Tom Schönherr is convinced.
You can learn more about Phoenix Design and the top team's work at their website: phoenixdesign.com.
"We always focus on the needs of people in our designs."

Tom Schönherr, Managing Partner, Phoenix Design