Clean drinking water at last
Hansgrohe supports the Karlsruhe Institute of Technology's "Aguavision Columbia" project.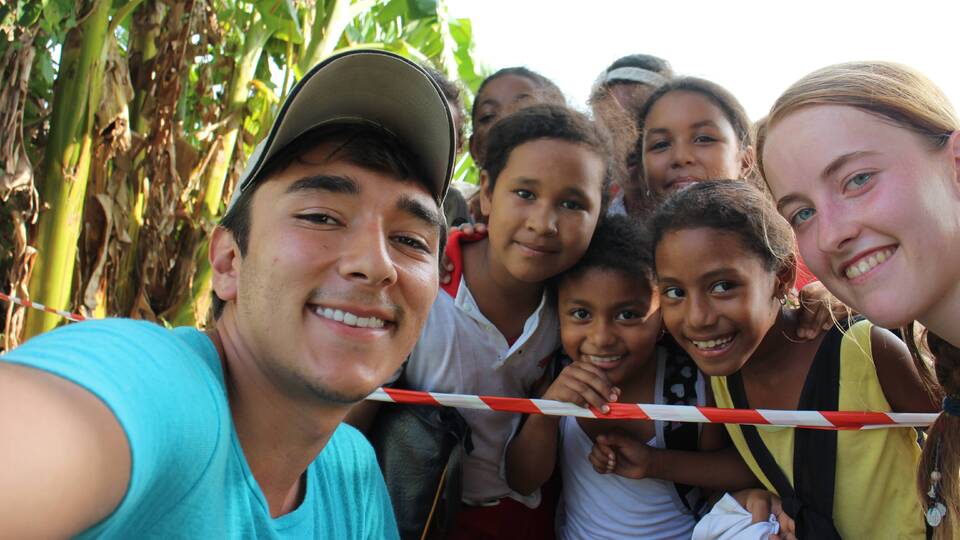 Responsibility at Hansgrohe
Accepting Responsibility – Acting Sustainably
Long-sighted company policy is the foundation of the Hansgrohe Group's economic success. That is why we stand for three central issues: responsible business practices, social action, and ecological awareness.
Hansgrohe takes a stand for the environment, employees, and society
As early as the 1980s, Hansgrohe was one of the first manufacturers in the sanitation industry to develop products that helped save water and energy. At the same time, our operations began to produce as environmentally-friendly and sustainably as possible.

Today, measures meant to ensure ecological and social sustainability have been anchored along the entire Hansgrohe value chain. This ranges from our custom-made, environmentally friendly premium products, to resource-efficient production processes, to ergonomic workspaces.

Responsibility – to us, it means consistent, sustainable commitment to society, the environment, and our employees. This claim is reflected in our corporate management, in responsible business practices, and in our social commitment.
Download
Read more about how Hansgrohe lives responsibility in our latest sustainability report.