04/19/2018
|
Events and Trade Fairs
|
Products
|
AXOR
Taps, Showers, and Accessories in the Age of Individualization
AXOR Celebrates 25 Years of Customized Bathroom Design at the 2018 Salone del Mobile in Milan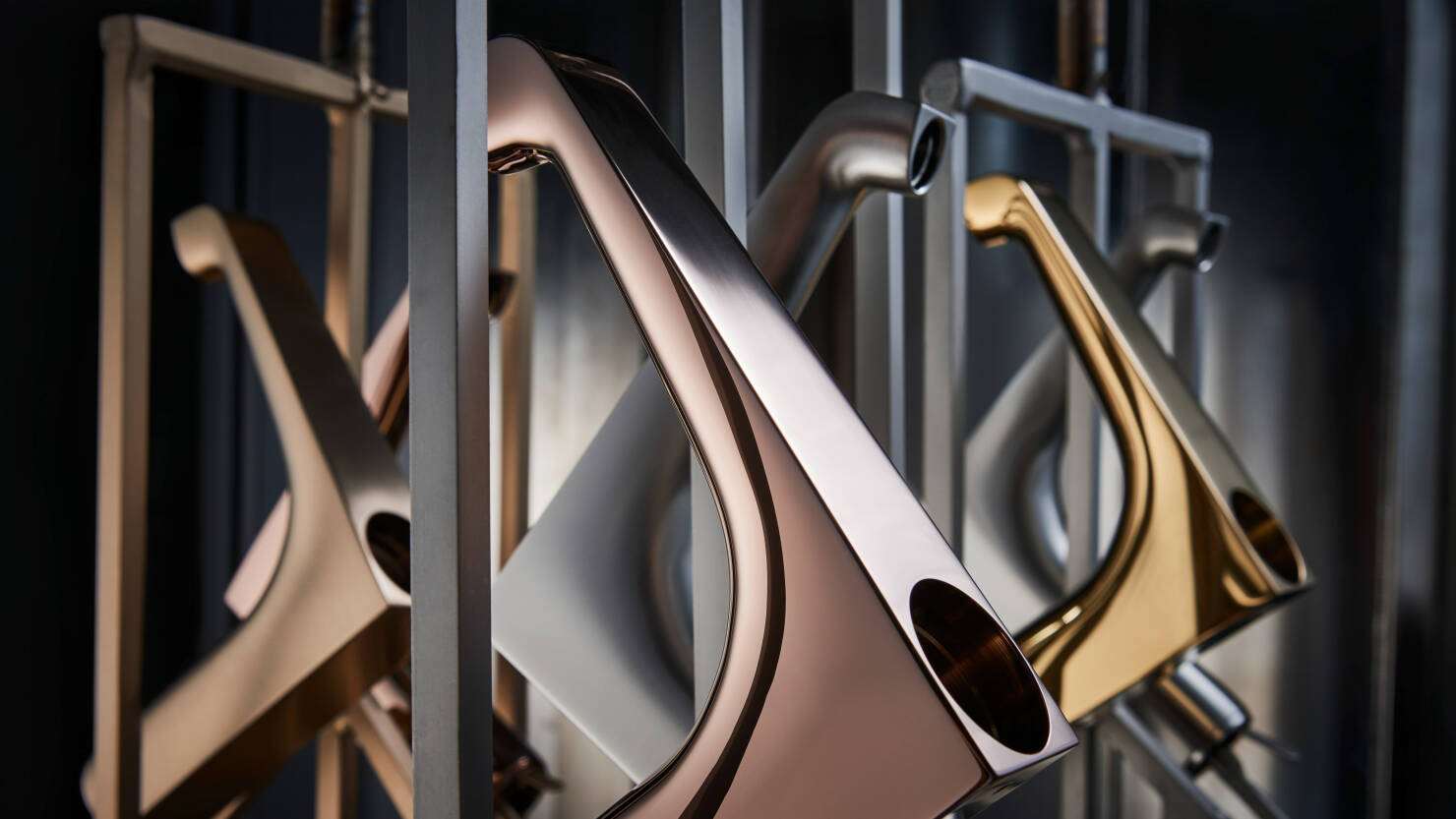 Milan, April 2018.
The
AXOR
brand (www.axor-design.com) has been personalizing bathrooms for 25 years. The current product portfolio consists of around 2,000 products, all unique in their philosophy, their formation, and their style. Innovative and timeless iconic products for the sink, shower, and bath. From classic to avant-garde, AXOR collections, programs, and tailor-made products can be combined in many different ways to express your very own personality. The result is an individualized bathroom of superior quality. It all began with the AXOR Starck collection, at home in design bathrooms around the globe for more than two decades. For its 25th anniversary, AXOR presents
AXOR MyEdition
– a new dimension of individualization developed by Phoenix Design – at Salone del Mobile.
Enhancing Premium Products: AXOR FinishPlus Surfaces
The opportunity to fulfill personal dreams with a tailored interior is a luxury. The 15 exclusive surfaces available through AXOR FinishPlus service are setting new standards. From Polished Gold Optic to Brushed Black Chrome, all of the brilliant surfaces are robust and durable thanks to manufacturing methods based on state-of-the-art engineering. From unique pieces to largescale production, AXOR FinishPlus surfaces have exceptional character. Each and every color is the result of intensive development and finishing in the AXOR vacuum chambers. An arc of light erupts in the high vacuum, as gases fuse with zirconium. The mixture is applied to the chrome surface of the faucet, adding extraordinary shine and new color. An additional coating of up to 0.3 μm makes the faucet more resistant to scratches, cleaning agents, and salty sea air.
From Unique Products to One-Off Pieces: AXOR Signature
AXOR transforms unique bathroom taps into one-of-a-kind works of art. For instance, colors not included in the AXOR FinishPlus range, as well as customized lengths and inscriptions are all possible: personalization through the AXOR Signature service, based on the customer's needs and preferences. Whether it's the desire for modified handles, an extension to bridge the gap between wall and sink, or adding your initials to the faucet, AXOR experts can help you incorporate your personality into the bathroom with high-precision craftsmanship and cuttingedge technology.
A Personal Statement in the Bathroom: AXOR MyEdition
For the first time, AXOR is showcasing a new dimension of individualization at the 2018 Salone del Mobile in Milan:
AXOR MyEdition
. The clear linear design sets the stage for personal fulfillment and your own creativity, presented with a wide range of plates that can be made from exclusive materials of your choice, including metal, wood, marble, and leather. In combination with the AXOR FinishPlus range of colors, the smallest common denominator for a unique work of art. Available in October 2018.
"The wide range of styles of the AXOR collections invites us to explore what we find inspiring, enabling us to discover our own perfect and individual solutions for the design of a luxurious bathroom or kitchen. No matter what the AXOR customer chooses: an uncompromising claim to perfection in design, craftsmanship and functionality extends through our entire portfolio of taps, showers and accessories," explains Olivier Sogno, VP Brand Management, Hansgrohe SE.
About AXOR
AXOR develops, designs, and produces flawless faucets, showers, and accessories for luxurious bathrooms and kitchens. Avant-garde works of art and collections are developed in line with the highest aesthetic and technical standards, some of which have become notable classics in bathroom design. They all embody the philosophy of "Form Follows Perfection," continuing with the development process until there's nothing left to add or take away. For more than 25 years, pioneering design pieces have been developed in collaboration with worldrenowned designers such as Philippe Starck, Antonio Citterio, Jean-Marie Massaud, and Patricia Urquiola. AXOR is a brand of the Hansgrohe Group.
Contact

Astrid Bachmann
Deputy Lead Corporate Communications, Global PR AXOR