Responsibility
Sustainable Management for Our Shared Future
Responsible business practices are part of the Hansgrohe Group's self-image: We offer our customers efficient, safe products and services. The responsible use of resources and the avoidance of harmful environmental effects are high priority for us. We also attach utmost importance to occupational safety. We are committed to maintaining the health of our employees.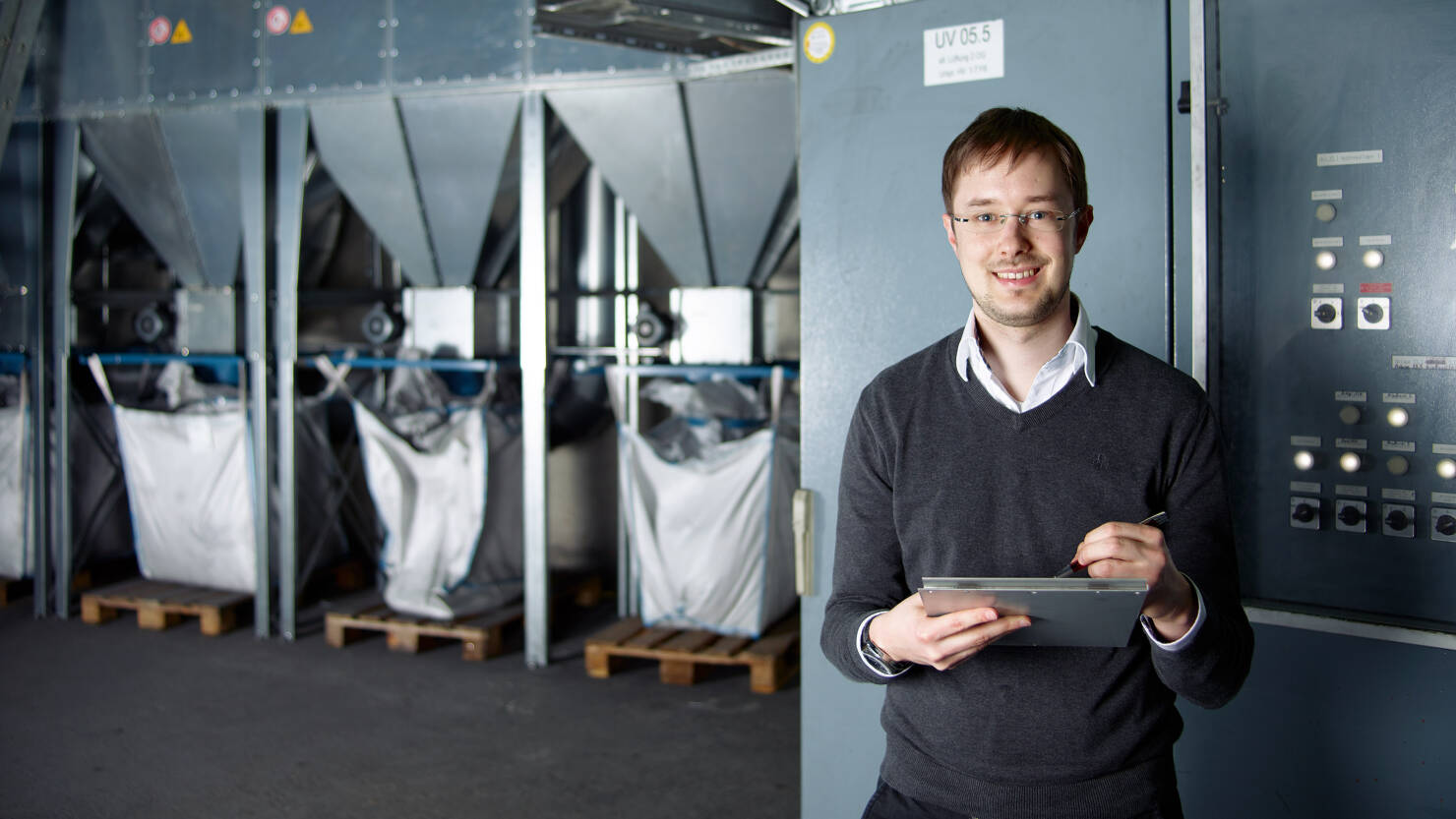 Hansgrohe product responsibility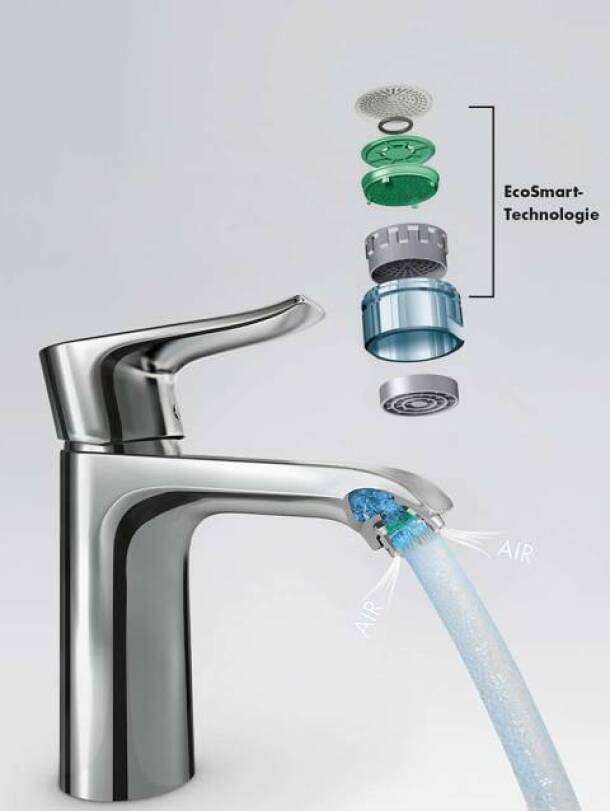 Hansgrohe offers premium quality products. This not only benefits the customer, but also the environment: Due to climate change and the growing world population,
products must be used efficiently
and thus
conserve resources
. Our technologies, such as
EcoSmart
 or
CoolStart
, automatically reduce our customers' water and energy consumption – day after day.
We are continuously expanding our range of economical products. When developing new products, we take stricter legal specifications, product safety requirements, and the increasing environmental awareness of our customers worldwide into account. Our products are lawfully registered and patented. The experts in the Hansgrohe
research and development laboratory
 test every detail of each new product. We are constantly researching even quieter faucets and showers. In our competence centers, we work on new materials and efficient manufacturing processes that conserve valuable resources.
This way, we are already laying the foundations for future innovations and
sustainable production technologies
today. These innovations are good for the environment and create jobs.
We offer our customers even more added value with the
Hansgrohe Meisterservice
. Competent sanitary masters support our specialist partners during installation until our products function perfectly. In logistics, our professionals ensure the smooth and fast dispatch of our products.
Occupational safety and health protection at Hansgrohe
Around 4,700 Hansgrohe employees worldwide share our passion for top-designed premium products. With their commitment, they ensure the sustained success of our company. The Hansgrohe Group accepts responsibility for each and every one of them.

In order to create safe, ergonomic working conditions for our employees, we have every workplace carefully analyzed by safety experts. We utilize modern technologies to ensure occupational safety. We continuously raise all employees' awareness of the topic of safety and offer them preventive health programs.

We systematically record sources of danger and hazardous situations at our production sites in order to avoid accidents and risks to the health of our employees. Improvements in safety that have proven their worth at one location are transferred to the entire production network. Creating a working environment that maintains the long-term health and performance of our employees – that is our goal.
Corporate environmental protection
​​​​​​​Environmental protection has a long tradition at Hansgrohe. As early as the 1980s, we appointed our own waste management officer within our company. Even today, we align our production facilities with ecological aspects and set high environmental standards for ourselves. Whenever possible, we use technologies in production that save water, energy, and other resources. We optimize all production processes based on aspects of sustainability. We are also constantly investing in the energy efficiency of our buildings and a sophisticated infrastructure. Above all, we avoid the unnecessary use of materials, water, and energy in the manufacturing process.
For us, environmental protection is a continuous process in which
we involve our employees
. They constantly provide new ideas on how it can be improved. They can inform their superiors about these improvements directly. We also hold regular Q&A sessions with the executive board for our employees, during which they can make suggestions for improvement. As a "Green Company," we continuously increase raw material and energy efficiency and reduce waste and harmful effects on the environment.
To a good, safe neighborhood
Download: Information for the people of the city of Offenburg on the safety management of the Hansgrohe plant.
Certified and transparent
We don't rest on our laurels. The Hansgrohe Group regularly sets new, ambitious corporate objectives for itself. To achieve this, we plan the necessary measures within the framework of the Hansgrohe management system. Improvements that have proven their worth at one location are transferred to the entire production network. We work according to international standards: This is how we ensure the high quality of all our products and services worldwide and guarantee secure jobs and an economical use of resources.
External auditing companies regularly put our management system to the test. It is certified according to international rules and is transparent and comprehensible for everyone. Hansgrohe meets the standards
ISO 9001
 for quality management,
ISO 14001
 and
ISO 50001
 for environmental and energy management, and
ISO 45001
 for occupational safety management.