Corporate Social Responsibility
Social Responsibility – A Matter Of Course for Hansgrohe
The Hansgrohe Group is committed to supporting both man and nature. Assuming social responsibility has a long tradition with us, and is an integral part of our corporate culture. We primarily support charitable initiatives in regions where our locations are located. In addition, we support projects that protect the precious resource of water.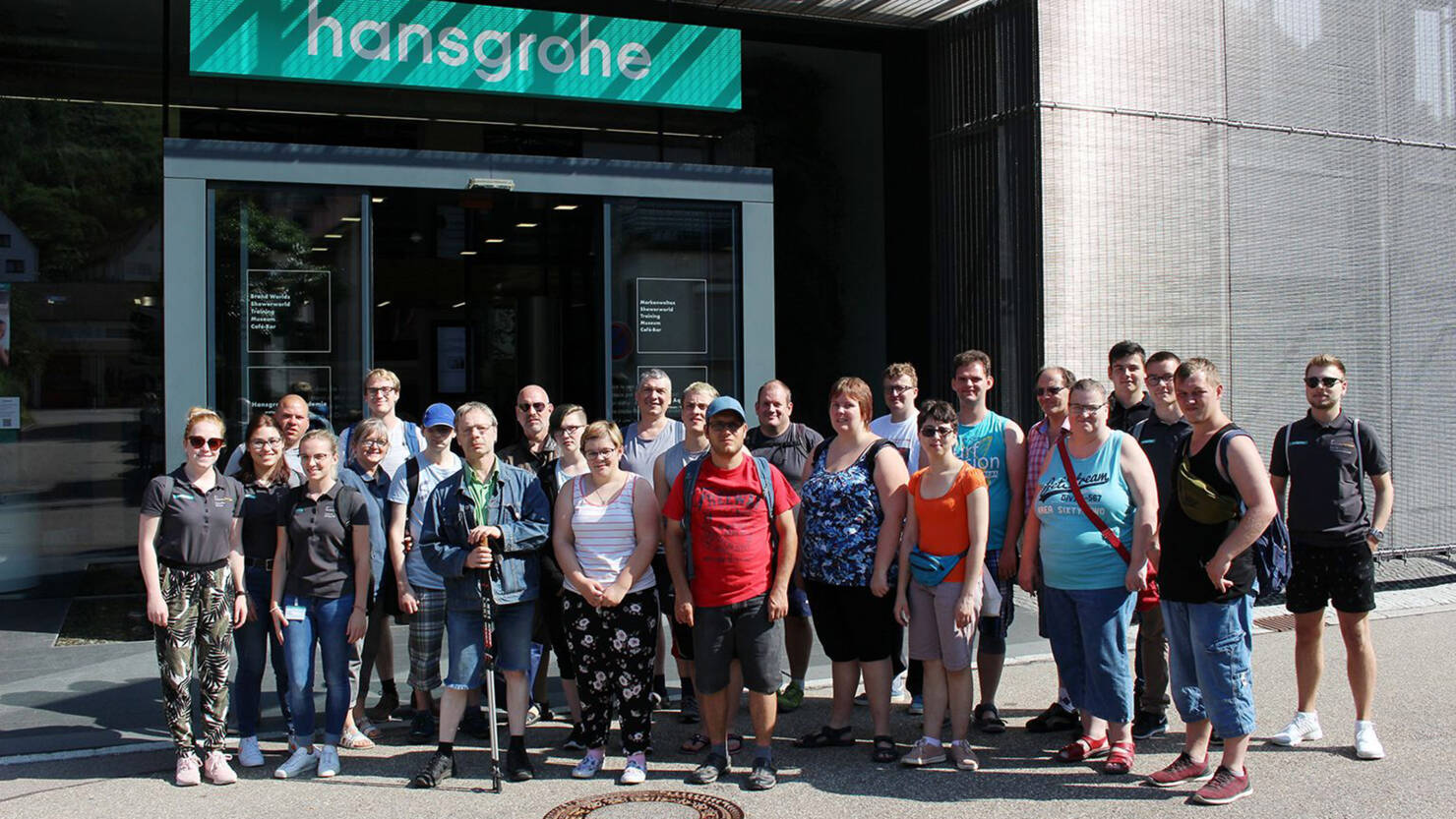 Corporate social responsibility: Commitment to our locations
Whether with donations in kind or of money: The Hansgrohe Group supports social initiatives and environmental projects. We concentrate on the regional environment of our offices and production sites, as well as on topics that affect our company. Initiatives related to water are therefore particularly important to us. You can find some examples here.
Palliative Care Center in Villingen-Schwenningen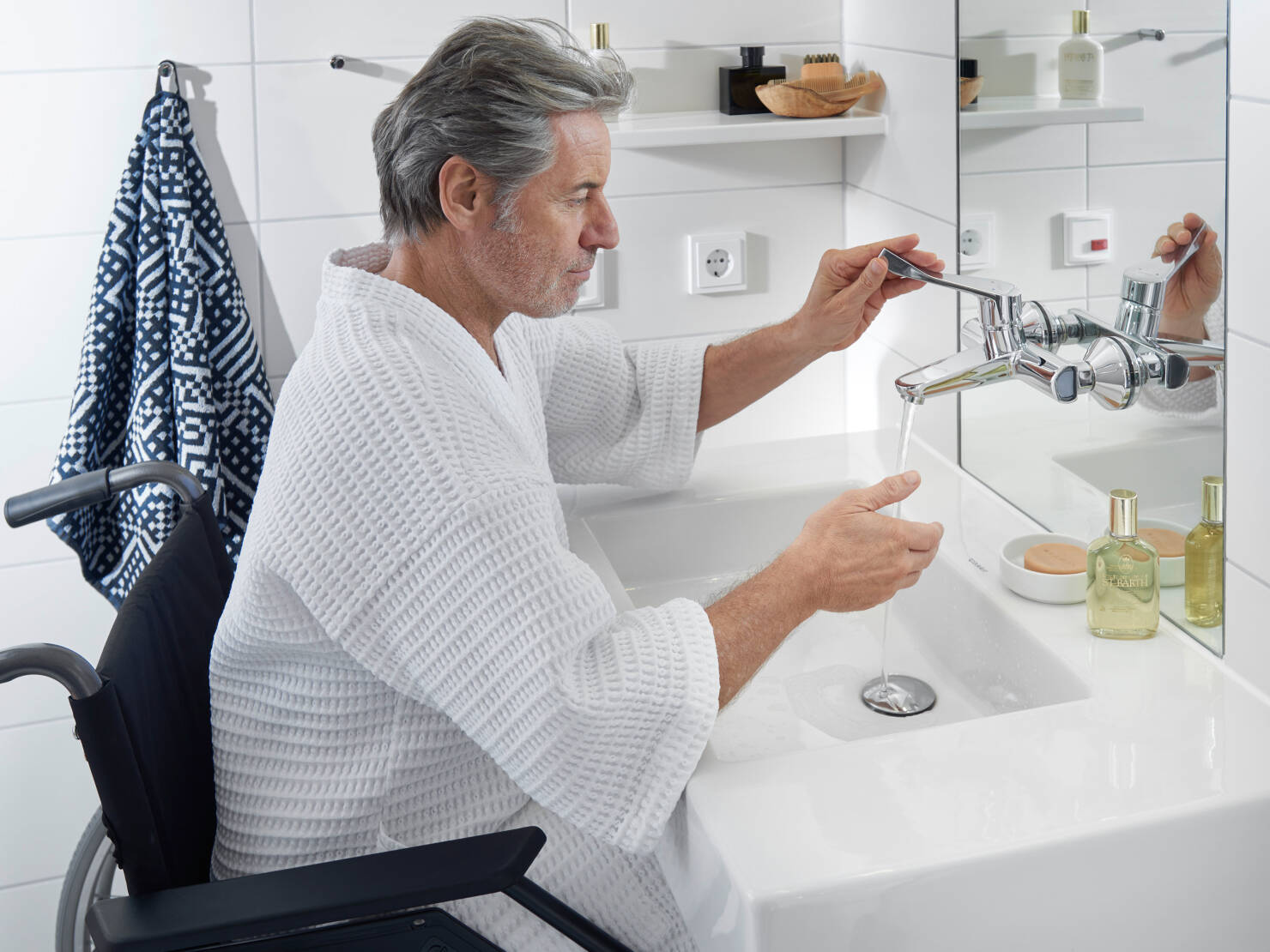 The
Palliativ-Zentrum
(Palliative Care Center) is roughly 22 miles away from the Hansgrohe company headquarters in Schiltach. Here, in a ward of the Schwarzwald-Baar-Klinikum, the suffering of critically ill patients is alleviated. The nurses try to improve their quality of life in all areas. It was in precisely this spirit that we donated a range of
faucets and shower solutions that are ideal for nursing wards
. We equipped the patients' bathrooms with them.
"It's important to us that we also act authentically in our CSR commitments. That is why we support projects having to do with water. And those where our products can be of help."

Torsten Mayer, CSR | Sponsoring, Hansgrohe Group
The lavatory faucets have extra long handles and are easy to operate from a wheelchair. A special wallbar with a horizontal handle gives patients a firm grip. The hansgrohe Select technology is used in thermostats and hand showers. This allows patients to control the shower water via a large, ergonomic button and change spray modes without any effort. This makes them more independent and the products more convenient to use.
Sports sponsorship and popular sports promotion
Engagement in sports has multiple meanings for the Hansgrohe Group: It benefits society and keeps the staff fit and healthy. We therefore support popular sports at our locations, for example through agreements with local sports clubs. In addition, we invest in special sporting events and make our employees fitter in-house with workout and nutrition programs. Because sports and refreshing water go hand in hand, Hansgrohe presents its ShowerTrucks at numerous events. These rolling freshen-up centers are popular at running events, cycling races, and sports tournaments. Every ShowerTruck offers showering space for up to 20 competitors – outfitted with hansgrohe showers for optimal regeneration.
Full of zest for action: Hansgrohe junior staff get involved
​​​​​​​In the summer semester of 2019, 49 young Hansgrohe employees actively helped in various social institutions:
in the St. Franziskus Foundation in Heiligenbronn,
in the Carl-Sandhaas-School in Haslach,
in the Social Community Schiltach,
in the youth aid Loßburg - children's home Roth,
in the Charlotte-Vorbeck care network in Gengenbach,
in the Lebenshilfe counseling center Haslach, and 
in the School Network Oberlingen.
Whether day care or serving food:
 The young people themselves proposed ideas and decided by a majority to which activities they wanted to commit themselves. Project planning was also in the hands of the junior staff. Helping has a long tradition: Every year, the trainees and dual students who complete their first year in Hansgrohe SE also dedicate themselves to voluntary work. Hansgrohe will continue its commitment next year, as the young employees give their employer consistently positive feedback. This shows how important the common good is to them, in addition the beginnings of their own careers. And because they realize how much their support is needed.
Environmental engagement in the Black Forest: Salmon for the river Kinzig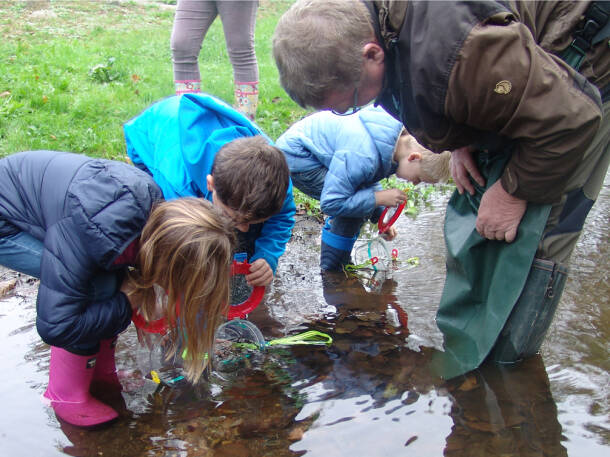 With salmon stocking campaigns, the Hansgrohe Group is committed to an increased quality of life and an improved ecosystem in its home region. The goal is breeding and reintroduction of salmon in the Black Forest. Since 2008, we have been participating in the "Salmon for the river Kinzig" campaign, initiated by the non-profit organization Wanderfische Baden-Württemberg e.V. Occasionally, stocking campaigns take place near the company headquarters in Schiltach. This is due to the optimal quality of life offered to the migratory fish by the river Kinzig. And, believe it or not: The salmon are returning. The campaigns will be classified as a success if salmon use the river permanently as a habitat, return for spawning, and establish a self-sustainable population in the next ten to 15 years. We at Hansgrohe are confident.